About Suparna Trikha
NDTV Food | Updated: December 18, 2012 13:47 IST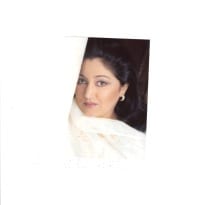 Suparna Trikha did most of her schooling from Cheshire, England and finished her education in India doing her Masters in English literature. Having always been very closely associated with nature, whether in British countryside or at her mother's birthplace, Mussoorie, a quaint hill-station in the Himalayas, Suparna frequently found herself collecting herbs and flowers from an early age and studying about them.

She was extensively involved with working with a well-known beauty expert for many years. However, during this period she realized that there was a growing consciousness in the beauty business to know about herbal products. With this concept she started India's first 100% natural skin and hair center "Suparna's Aaveda", dealing with skin and hair problems the natural way, without the use of any chemical or synthetics. Granted the life span of the products was much shorter but the effects of the natural ingredients was far greater. This later on became her USP and her fresh natural products were appreciated by people all over India and abroad.

Suparna has been a regular beauty columnist with The Telegraph, Savvy, Sahara, Sun and Grehlaxmi and has given expert advice to leading magazines like Femina, Times of India, Hindustan Times, Cosmopolitan, Prevention, Marie Claire, to name a few. She has also done a series of programmes on various Indian channels and was approached by BBC to do an exclusive programme about her work.

Suparna is the only beauty expert in India to get the cover credits for designing the cover of the prestigious Time magazine in its special issue -50years of freedom.
She sincerely believes that there is a global movement, "Back to Nature" and realises that even the Western community is moving back to nature, eco-friendly life-styles and stress-free healthy environments.

Suparna was honoured with the "Rajdhani Rattan Award" in January 1998 for 'her outstanding performance and excellence in her chosen field of activity'. She is the youngest successful entrant into the beauty business and the sole natural beauty expert. Suparna has done extensive research work in the Kumaon and Garhwal areas of the Himalayas region where she is also starting a Natural rejuvenation Centre based at Raniket in Kumaon.

Suparna has also written a book for Harper Collins-The Harper Collins Book of Natural Skin Care published in 1999.

Her extensive work with the Eco Clubs of leading schools like the Sriram Group, Tagore International School, Delhi Public School and Scindia School at Gwalior during Holi, when she makes natural gulal and during Diwali, when she promoted a safe Diwali by using smoke free diyas, has brought her great recognition with the younger generation.

Suparna also teaches meditation through aromatherapy and organizes corporate workshops for distressing. She has worked with groups all over India like Genpac, Hewitt & Packard and Sahara.

She has been associated with the Gurukul Kangri University from her childhood, where her grandfather was the Vice-Chancellor and later became the Chancellor. Gurukul is one of India's largest Ayurvedic Centers and Suparna consults and works with some of the Vaidyas and Ayurvedists regularly.

She has her own range of 40 beauty products and proposes to launch them very soon in the Indian market as well as abroad.

With this crusade of moving back to nature, Suparna believes in making people healthier and more beautiful.... the natural way.

Posts by Suparna Trikha