After the Maggi Noodles Controversy: ITC Goes in for More Tests of its Products
PTI | Updated: June 08, 2015 18:59 IST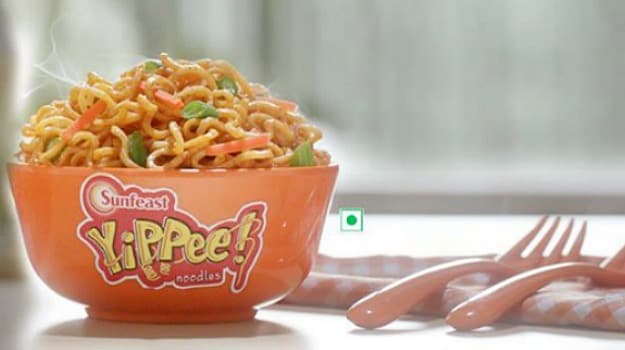 Image Credits: facebook.com/SunfeastYippee

FMCG major ITC today said it is conducting more tests on its products at accredited labs across India over and above internal tests to reassure its customers over safety in the wake of Maggi noodles issue.

(States that Have Banned Maggi Noodles: Story So Far)

The company, which sells instant noodles under Sunfeast Yippee brand, has also started communicating with trade partners such as retailers and distributors on safety of its products.

(We Will Remove 'No MSG' from the Maggi Noodles Label: Nestle's Global CEO)

"...in a move to reassure the consumer further, we are also testing our products in additional NABL accredited and FSSAI approved labs across the country," an ITC spokesperson told PTI.

ITC said: "Stringent tests are conducted for the company's food products at ITC's NABL accredited Life Sciences & Technology Centre as well as at FSSAI approved, NABL accredited external laboratories. "In all these tests, our food products have consistently been found to be completely safe for consumption and in compliance with statutory regulations," it added.

(Celebrities React to Maggi Noodles Controversy on Twitter) Central food safety regulator FSSAI today ordered testing of various noodles, pasta and macaroni brands, including Top Ramen, Foodles and Wai Wai, manufactured by seven companies to check compliance of norms in the wake of Maggi noodles controversy. As per FSSAI order, the companies whose products have been listed for testing are Nestle India, ITC, Indo Nissin Food Ltd, GSK Consumer Healthcare, CG Foods India, Ruchi International and AA Nutrition Ltd.

Stressing that the company's food products are safe, the spokesperson said: "We have started to communicate with all members of the trade. We continue to address all consumer queries on our products."

(Maggi Controversy: Criminal Case Filed Against Nestle India, First Hearing in July)

In a move to address its consumers directly, ITC's Divisional Chief Executive V L Rajesh wrote on its website that the company complied with "all regulations including those related to levels of lead".
"No restrictions have been imposed in any state on the manufacture, distribution or sale of Sunfeast Yippee Noodles," Rajesh added.

Instant noodles have attracted attention of regulators after FSSAI banned Nestle India's Maggi noodles last week over alleged presence of lead and taste enhancer Monosodium glutamate (MSG) beyond permissible limits. Nestle had withdrawn the product from the market.