Hypertension has become a common problem affecting many people across the globe. Also known as high blood pressure, the condition may lead to other cardiovascular diseases such as heart disease and even stroke in severe cases. It is possible to make a few diet and lifestyle changes to help manage high blood pressure. While there are several recipes and expert tips for blood pressure patients out there, the one common thread that runs through all is the exclusion of salty and spicy foods from the diet. According to experts, consuming Ajwain water on an empty stomach may do wonders for elevated blood pressure levels.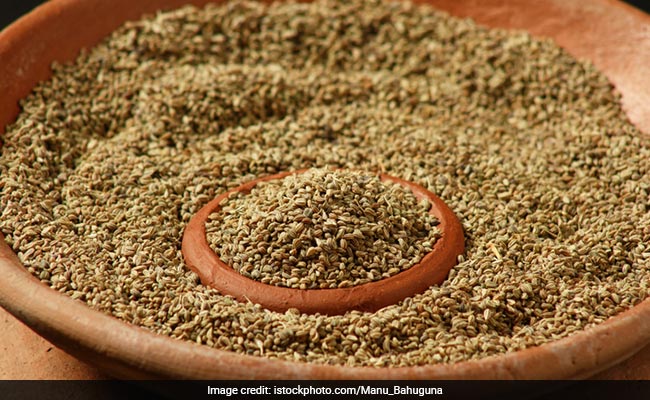 Why Ajwain For Hypertension? | Health Benefits Of Ajwain Water For Blood Pressure
Indian spices are a storehouse of antioxidants and they help build immunity and give our body the strength to fight diseases. Ancient home remedies were used to cure all sorts of illnesses. Ajwain or Carom seed is one such wonderful spice from the Indian kitchen which is used in a number of dishes such as Poori, Parantha, Rasam and more. Ajwain contains thymol, which is an essential oil which imparts a distinct taste as well as aroma to the spice. Further, thymol has a range of health benefits to offer too like weight loss, healthy digestion and is overall beneficial for the cardiovascular system.
Ajwain is known to have antihypertensive and antispasmodic properties. Several studies have proven that the inclusion of Ajwain in your daily diet may do wonders for elevated blood pressure. Since the spice is a bit pungent when consumed on its own, it is best to have it in the form of Ajwain water.


(Also Read: 9 Super Benefits Of Ajwain (Carom Seeds) For Hair, Skin And Health)
Ajwain water may help lower blood pressure.
How To Make Ajwain Water for Hypertension | Ajwain Water Recipe
The procedure of making Ajwain water is quite an easy and simple process. All you need is a day's time and carom seeds as well as water.
Soak a teaspoon of dry-roasted ajwain seeds in a cup of water.
Leave it overnight.
Boil the water the next day and strain it.
Wait for it to cool down. Best to consume it on an empty stomach.
Have this amazing power-packed decoction every day, and trust us, you will feel the difference soon.
About Aditi AhujaAditi loves talking to and meeting like-minded foodies (especially the kind who like veg momos). Plus points if you get her bad jokes and sitcom references, or if you recommend a new place to eat at.