Today is the last day of Amazon Great Indian Sale Festival. The Amazon Great Indian Sale is offering massive discounts on a range of products including electronic devices, daily essentials, garments, accessories, and kitchen appliances among others. Additionally, the e-commerce site is providing extra benefits to Amazon Prime members. If you are planning to buy kitchen & dining products from the Amazon sale on Amazon.in, there is a lot to choose from. According to the e-commerce giant, "Shop at the Great Indian Festival and choose from a wide range of bestselling products. Purchase the bestselling products from various categories at the best prices on Amazon.in." Remember, today is the last day, and the sale ends tonight.
Check out what's in store on the Amazon Great Indian Festival Sale this year.
Amazon Great Indian Festival: Kitchen & Dining- Up To 40-60% Off | Ending Soon
A huge range of gas stoves will make you want to buy one right now. From two burner gas hobs to ones with three and four burners, you can get it all. You can get huge discounts on brands like Pigeon, Sunflame and Eveready with glass and stainless steel tops.
Grab some amazing offers on cookware and cookers that offer up to 50% discounts on the brands like Pigeon, Prestige, Nirlon, et al. Some of the best deals include aluminum pressure cookers, non-stick induction base 3-piece kitchen set, induction base roti tawa, non-stick aluminium 6-piece cookware set or five-litre aluminium pressure cooker with glass lid.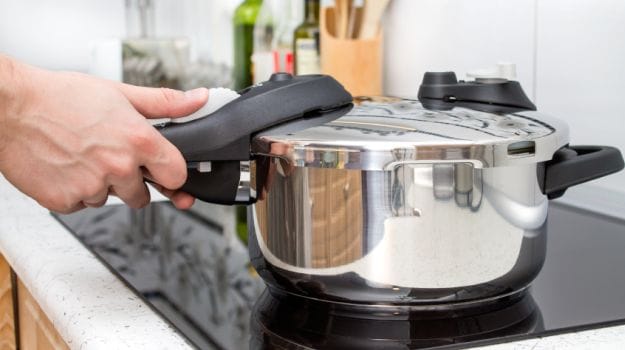 If you have been planning on buying a dinner set and glassware for the upcoming festivals, then these deals may just be perfect for you. Get up to 50% off on brands like Treo by Milton, Cello, Borosil, NanoNine, Wonderchef and AmazonBasics. Get your hands on this 2-set glass dessert bowl with handle, 3-piece glass mixing bowl, 6-piece dinner plate set, 6-pieces ceramide casserole, 6-piece large glass set and 2-piece mixing bowl and square dish with lid.
Toss your old containers and lunch boxes and grab some amazing deals on Amazon offers today. Brands ranging from Cello, Amazon, Borosil, Princeware, Milton, Signoware and Steelo are offering up to 60% discounts on their lunch boxes and containers. Grab huge discounts on 3-piece microwavable containers with lunch bag, 15-piece set of airtight containers, and plastic lunch box set.
Pick your favourite fancy water bottles and flasks and get amazing discounts on brands like Pigeon, Cello, Milton and Nirlon. Get your hands on 6-piece one litre bottles, one litre thermosteel flask, and 2-piece set water bottle set.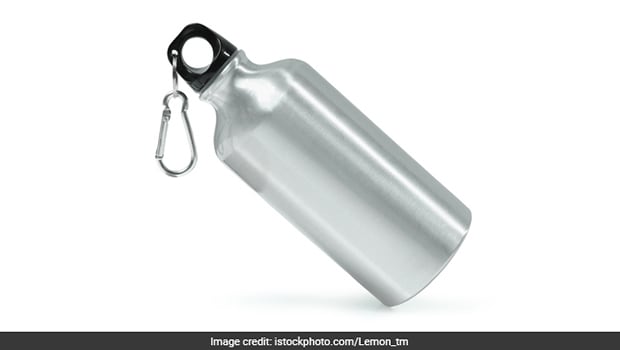 Amazon Great Indian Festival Sale: Large Appliances- Up To 40-70% Off |Ending Soon
Amazon Sale, Offers on Kitchen Chimneys- Up To 50% Off
Get best deals on kitchen chimneys up to 50% off along with no-cost EMIs for a limited time period. Get spoilt for choice as brands like Hindware, Elica, Faber, Glen, and Sunflame are offering unmissable discounts.
Check out some blockbuster deals that give you the freedom to buy a refrigerator from your favourite brand with amazing discounts. Amazon offers also give you an option to buy a refrigerator on a no-cost EMI. Pick from single-doors, convertible, multi-door and side-by-side option from brands like BPL, LG, Samsung, Whirlpool and Haier.
Amazon Sale, Offers on Microwave Ovens- Up To 30% Off
Buy microwave ovens from brands like IFB, Bajaj, Samsung, LG, Godrej, Whirlpool, and Bosch that are offering up to 30% discount plus EMI.


So, get your hands on the last day of Amazon's Great Indian Sale Festival now!


Disclaimer:


This article contains affiliate links that may be automatically generated.


When our articles contain affiliate links for kitchen/grocery/dining items, NDTV Food is paid an affiliate fee if you complete a purchase via those links. However, the editorial team is not influenced by these partnerships when making a decision to feature any product. In other words, the presence of a product on this list is not influenced or approved by a partner, sponsor or a product manufacturer. The presence of the product also does not mean an endorsement by the editorial team.