American Fast Food Gets a Healthy Makeover
NDTV Cooks | Updated: July 04, 2014 19:04 IST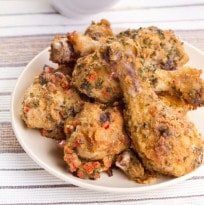 "One of the very nicest things about life is the way we must regularly stop whatever it is we are doing and devote our attention to eating " - Luciano Pavarotti

4th of July not only marks the American Independence Day but also the beginning of a celebratory three-day weekend. You've got Prince performing at Essence Fest 2014, an all-you-can-eat-ice-cream festival in Philadelphia and many more festivities centered around food, music and freedom.

Americans are big on celebrations and the one way to mark any big festival is to enjoy traditional food. American cuisine boasts of an extravagant list of foods like beef burgers with fried bacon, thick and hard crusted apple pies, fried chicken, crispy potatoes and hot dogs.

We've dished up five calorie-friendly alternatives to all-time favorite American fast foods. Indulge, without guilt! (Read more: Celebrate with American classics)

Chicken Feta Cheese Burger with Potato Salad - Recipe by Seema Chandra

There is nothing more quintessentially American than burgers. They're big, juicy and make the ultimate comfort food. And now you can munch on them, guilt-free. These succulent chicken burgers with feta cheese are grilled to perfection and can be served with a light potato salad.Oats Apple Crumble - Recipe by Seema Chandra

The traditional flaky apple pie is a winner but so is this delicious crumble. Made with oats, apples, cinnamon, lemon and nutmeg, this flour-less pie will leave you wanting more.

Guilt-Free Barebeque Chicken - Recipe by Seema Chandra

Barbeque chicken can't get healthier or tastier than this - Chicken breast marinated in a home-made barbeque sauce topped of with an aromatic powder made from fennel seeds, rosemary and thyme.

Buttermilk Chicken With Chargrilled Broccoli - Recipe by Joey Matthew

A perfect example of 'what looks good tastes good' - The sweet and salty flavour of chicken marinated in buttermilk works beautifully with chargrilled broccoli and makes a superb dish! This can be a healthy alternative to fried chicken.

Fiery Chilli - Recipe by Seema Chandra
Scoop up this fiery chilli, a combination of chicken mince, onions and garlic. Pair it up with multigrain bread or use it as a dip for some crispy tortilla chips.