"The nectar of the Gods". Frank Sinatra's endorsement of Jack Daniels whiskey in the 1950s gave
American whiskey
(spelt with an extra 'e' just like their Irish counterparts) a shot in the arm like never before. He was buried with a flask of JD when he passed away in 1998 in accordance with his last wishes.The
American
whiskey journey began over two centuries before the demise of Frank Sinatra. The first ever tax imposed by George Washington's government in free USA was a
whiskey
tax and it led to the Whiskey Rebellion of 1791 when corn farmers went up in arms. American whiskey can trace its origins to Moonshine.Moonshine might have a negative connotation especially given the Prohibition years (1919 – 1930) when bootleggers thrived and backyards were production centres. Immigrants brought their recipes from Europe and moonshine – that primarily used mashed corn, was a popular spirit in the 19th century. Chris Fletcher, the Assistant master distiller at Jack Daniels told me about how Jack Daniels learned to make whiskey from Dan Call, a local lay preacher and moonshine distiller in Tennessee. I spent a whole morning at the Jack Daniels distillery in Lynchburg and one of the things I discussed with Chris were the differences between a
Bourbon
and Tennessee whiskey.
The Quick Guide to American WhiskeyThe Term Bourbon:
there's still some disagreement on whether it was Kentucky's Bourbon district or New Orleans' famous Bourbon street that inspired the name. But it's the French Bourbon dynasty that lent its name to American
whiskey
.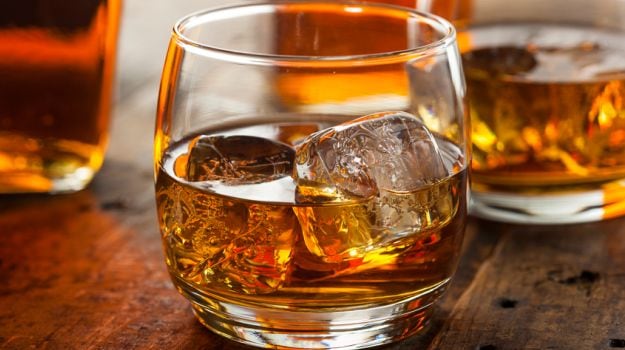 The Ingredients:
In 1964, the US Congress recognised Bourbon as America's 'native spirit' and laid down clear rules. For starters, it has to be distilled in the USA. Bourbon or American whiskey needs to be made from a grain mixture which is at least 51% corn (rye and barley are the other grains that are part of the mix). This distilled
spirit
should not be more than 80% alcohol (180 proof) and no more than 62.5% when put in casks. Another key stipulation is that the spirit added has to be completely natural – nothing other than water can be added. The
fermentation process
blends this mixture with a mash from an older batch (not very different from how you make yoghurt at home), a process that's come to be known as sour mash. The fermented mash is distilled into a spirit which is usually clear. Water is added to the spirit from the cask before it is bottled.
The Role of the Casks:
most American whiskies do not reuse the casks. These casks are typically shipped off to
Mexico
or Scotland. The whiskey gets its dark hue from the cask. The somewhat extreme weather (hot summers and cold winters) in Kentucky and Tennessee also results in the whisky ageing much faster (compared to the whiskies that age in colder weather in Scotland). This is one reason why most experts equate one year of a Bourbon with three years of a
Scotch
. All American whiskeys that are aged under four years need to have a label announcing how many years they were aged.

Tennessee Whiskey and the Lincoln County Process:
Jack Daniels championed the Lincoln county process where the whiskey is filtered through charcoal chips before it is stored in the casks for ageing. Lynchburg used to be located in Lincoln County (it now comes under Moore County after the counties were reorganised), hence the name. This mellows down the whiskey considerably. My tour of the Jack Daniels distillery began at their rickyard where two seasoned experts burn down sugar maple wood to make the famous charcoal to mellow the whiskey drop by drop. While all Tennessee whiskey can be categorised as American Whiskey, all Bourbon is not Tennessee whiskey. Ironically Moore county is a dry county – the Jack Daniels distillery is the only place you can taste a drink. In 2013, the Tennessee government enacted a bill defining Tennessee whiskey. Aside from the 51% corn stipulation (just like Bourbon) it also stipulates that the whiskey needs to be matured in new barrels and goes through the Lincoln County process.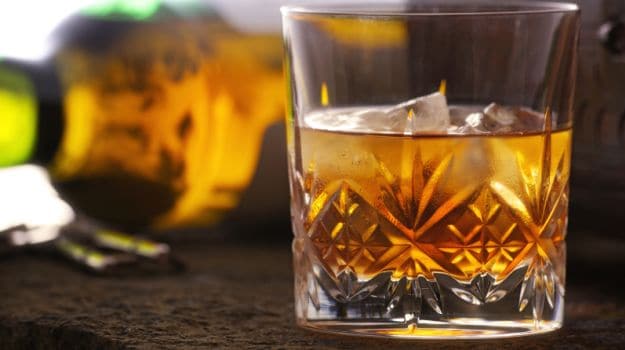 Rye Whiskey:
synonymous with
Canada
but also manufactured in the US. To qualify as an American Rye whiskey, the mash has to be at least 51% rye.

White Whiskey:
making a minor comeback, this usually refers to unaged whiskey (that are not stored in the casks). I made a quick stop at Lieper's Fork Distillery in Tennessee – my first ever preview of an upcoming whiskey distillery, which is all set to launch Natchez Trail label. These whiskeys pay tribute to the old moonshine (which was also a white spirit) days. There's also George Dickel's no:1, a popular white whiskey.
American Whiskey Liqueurs:
Jim Beam and Jack Daniels have both launched a
honey
version (they don't qualify as a classic whiskey because they don't meet the 'completely natural' clause) which falls more under the liqueur category while Jack Daniels has followed this up with JD Fire, a clever spicy Cinnamon infused spirit.

American Whiskey Cocktails
The first documented usage of the word cocktail can be traced back to New York in 1806. American whiskeys are the 'go to' fix for most bartenders across the world; they almost lend themselves more easily to cocktails compared to their more peaty Scotch counterparts. I've played around with my stocks of Jack Daniels and Jim Beam – like mixing them with sugarcane juice (a terrific option for a summer's day) or blending JD Fire with
mango juice
and Thai sweet chilli sauce.
Here are two cocktail recipes you can try -1. The Sazerac
I was at the Sazerac bar in
New Orleans
, which is named after New Orleans' official cocktail (Many Americans believe this was the original cocktail.) I watched the bartender fix many dozen Sazeracs:10 ml of Absinthe
1 sugar cube
5 ml of rye whiskey (or cognac)
3 dashes of bitters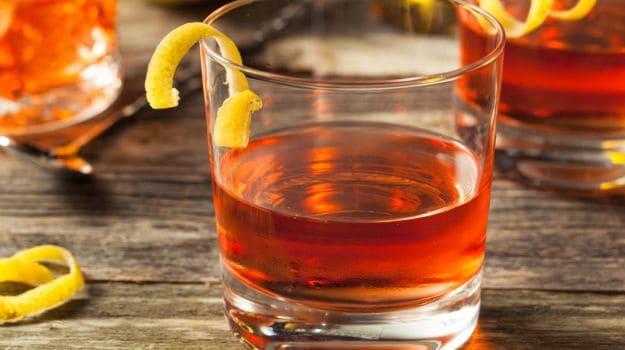 Method:
Use the absinthe to rinse a chilled glass (the old-fashioned whiskey glass works best). Add ice and set it aside. Stir the other ingredients over the ice and set aside. Remove the ice and any excess absinthe from the prepared glass, and strain the drink into the glass. Add the lemon peel for garnish.
2. Old Fashioned
Made fashionable again, thanks to Don Draper (On the popular TV show Mad Men).1 sugar cube
2-3 dashes Angostura bitters
60 ml rye whiskey (Could substitute with bourbon)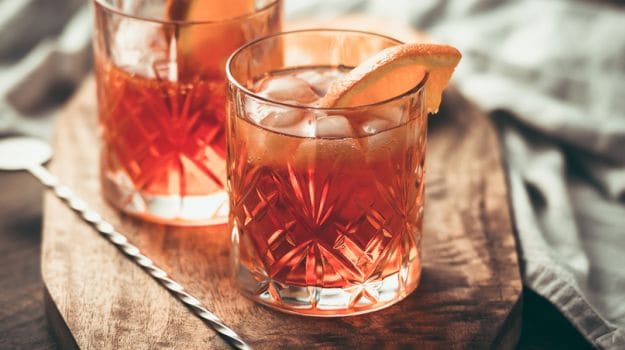 Method:
Place sugar cube at the bottom of a rocks glass. Add bitters and some water, crush
sugar
inside the glass, pour whiskey into the glass, add a few ice cubes and stir well till chilled. Garnish with an orange peel (optional).
About the Author:
Ashwin Rajagopalan is a cross cultural training expert and lifestyle writer. When he's not writing about food, he thinks about gadgets, trends and travel experiences. He enjoys communicating across cultures and borders in his weekday work avatar as a content and editorial consultant for a global major and one of India's only cross cultural trainers.
Disclaimer:
The opinions expressed within this article are the personal opinions of the author. NDTV is not responsible for the accuracy, completeness, suitability, or validity of any information on this article. All information is provided on an as-is basis. The information, facts or opinions appearing in the article do not reflect the views of NDTV and NDTV does not assume any responsibility or liability for the same.
About Ashwin RajagopalanI am the proverbial slashie - a content architect, writer, speaker and cultural intelligence coach. School lunch boxes are usually the beginning of our culinary discoveries.That curiosity hasn't waned. It's only got stronger as I've explored culinary cultures, street food and fine dining restaurants across the world. I've discovered cultures and destinations through culinary motifs. I am equally passionate about writing on consumer tech and travel.