Dal is one of those things without which our meals are incomplete. It could be any kind of dal, and it always feels comforting to have. Plus, it is even loaded with nutrition and proteins. Until now, we have eaten dal in the jhol form or maybe made pakodas and vadas out of it. However, if you want to give dal a new taste, how about trying a Dal Farra!? Dal Farra is a delicious North Indian dal dumpling that you must taste. This recipe is well-known in Uttar Pradesh. It can be prepared on special occasions and eaten any day for lunch or a quick snack. Due to the excellent dal mixture used for the stuffing, these steamed dumplings pack a flavourful punch. And once you eat them, we are sure you will keep returning to them!


Making this recipe is easy. It requires only a handful of kitchen ingredients and is flavourful to the core. The recipe we bring you today is by YouTube food blogger Parul Jain who posted it on her channel 'Cook With Parul'. She often makes delightful recipes and shares them with her followers. This dal farra is a new addition that you should try out. Check out the recipe below:


(Also Read: How To Make Chana Dal Chaat For Protein-Rich Snack; Easy Recipe Inside)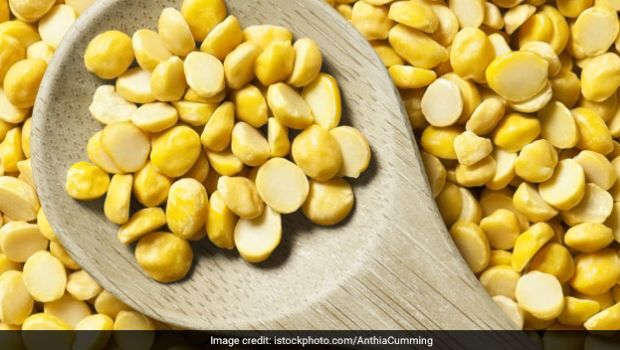 Atta Chana Dal Farra Recipe: Here's How To Make Atta Chana Dal Farra Recipe
In a bowl, add wheat flour, suji, salt, and ghee; mix this well. Now add some water and knead a dough. Cover this for a while. Now prepare a filling. For the filling, take soaked chana dal and urad dal. Add this to the grinding jar with green chillies and ginger. Make a coarse mix with this. To this dal mix, add capsicum, bell pepper, and French beans. Now add red chilli powder, turmeric powder, dhania powder, jeera powder, amchur powder, salt, and garam masala. Combine them well. Take the dough and roll it out thinly. Add the stuffing and close the dough in a pastry shape. Steam these dumplings. Cut them into small pieces. Saute this in a pan with spices and serve!


Watch the full recipe of this atta chana dal farra here:


(Also Read: 7 Classic Veg Recipes From Uttar Pradesh That'll Win You Over)


Try this yummy recipe and let us know how you liked its taste!