10 Best Indian Snack Recipes
Aashna Ahuja , NDTV | Updated: January 27, 2017 10:58 IST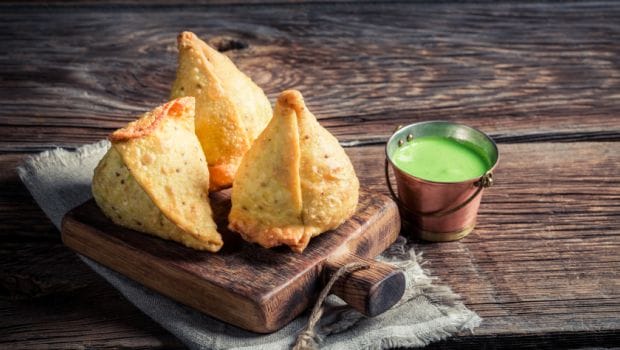 If you're looking for the best Indian snack recipes of all time, look no further. Here's a list of our Top 10 - downright divine and ready in no time.

Whether it's a plateful of piping hot pakoras on a rainy evening or steamed momos served with a fiery red chutney at every street corner; bhel puri spruced with a tangy tamarind sauce or the Gujaratifarsaan - let's face it - Indians have a penchant for snacking. Spicy, tangy and crunchy all in one bite, we bring you show-stopping snacks bursting with punchy flavours of curry leaves, chillies, ginger, garlic and all the ingredients that make a happy Indian dish. So the next time you have last minute visitors, don't fret. You can skip the store-bought samosas and dhoklas and instead check out our easy and impressive ideas which will turn an average gathering into something really special. Step this way please, if you wish to bask in the glory at your next fancy cocktail party or casual game night.

1. Chicken 65
Recipe by Chef Velu Murugan, Dakshin

This deep-fried dish has a fiery kick to make your heart beat faster and relegate the usual bread-coated fried chicken to the curb. We've got you the recipe straight from the kitchens of Dakshin, New Delhi. (You can thank us later).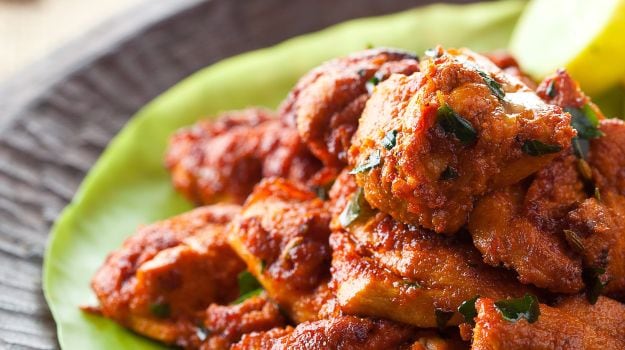 2. Paneer Haryali
Recipe by Chef Niru Gupta

Marinated with coriander, chilli, cardamom and cinnamon, garnish the paneer with coconut and serve piping hot.

3. Fried Fish (Karimeen)
Recipe by Chef Joey Matthew

Tempered with garlic, ginger, pepper and a sprig of curry leaves, this Karimeen fish fried in coconut oil is like an explosion of flavours in your mouth. Get ready to have your mind blown!

4. Kakori Kebabs
Recipe by Chef Niru Gupta

Make way for the ultimate Lucknowi Kebabs - juicy, succulent and just right. Indeed, a celebration of meat. Spruce them up with some chaat masala, fresh mint chutney and serve with lemon wedges.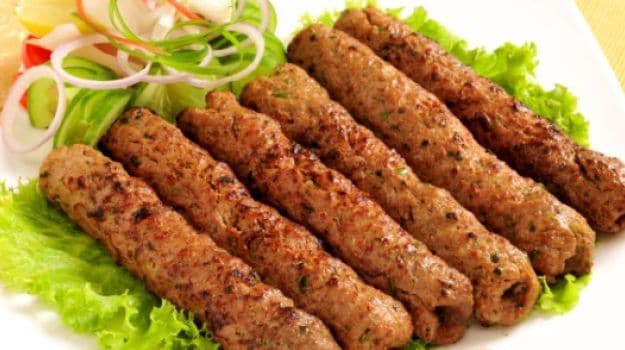 5. Dilli ki Fried Aloo Chaat
Recipe by Chef Aditya Bal

Tossed in tamarind and spicy mint chutney, you will love this deep fried potato chat from the streets of New Delhi. Top it off with a handful of fresh coriander leaves and a pinch of chaat masala before serving.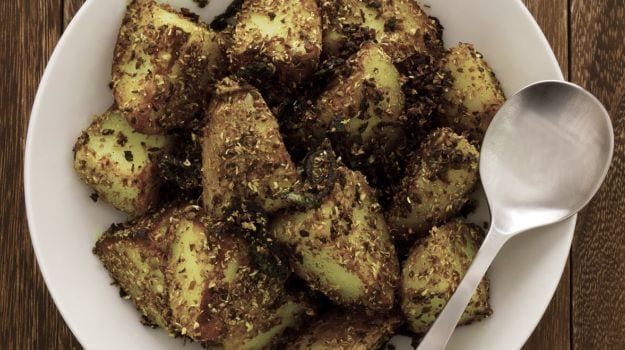 6. Dahi Kebab
Recipe by Chef Marut Sikka

Made with hung curd, cheese and the crunchiness of onion - these quick and easy vegetarian kebabs are a hit at every party. Flavour with ginger, pepper and go straight to foodie heaven.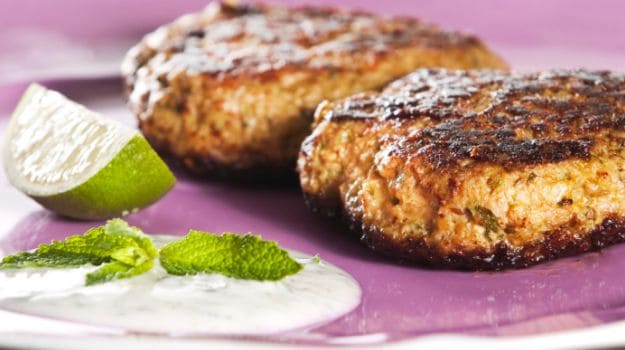 7. Keema Samosa with Yogurt Dip
Recipe by Chef Jitendra Kumar, Executive Chef, Lake Palace Hotel

Nothing trumps samosas when it comes to tea time, don't you agree? Make this ultimate Punjabi snack stuffed with keema masala and serve with a refreshing hung curd dip.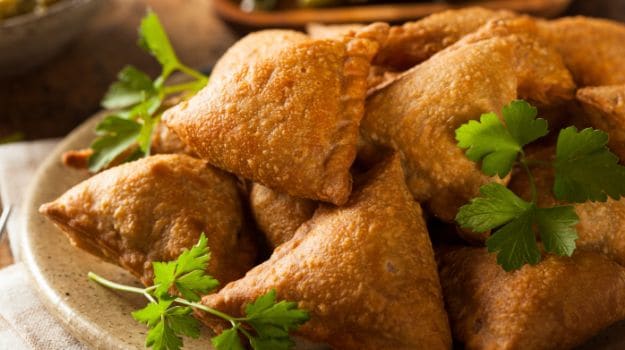 8. Besan Khandvi
Recipe by Aadhar Restaurant, Ahmedabad

Skip the store-bought variety, and learn how to make besan khandvi with this easy-to-follow recipe. Temper with sesame seeds, mustard seeds, chopped green chillies and garnish with coriander leaves plus some red chilli powder.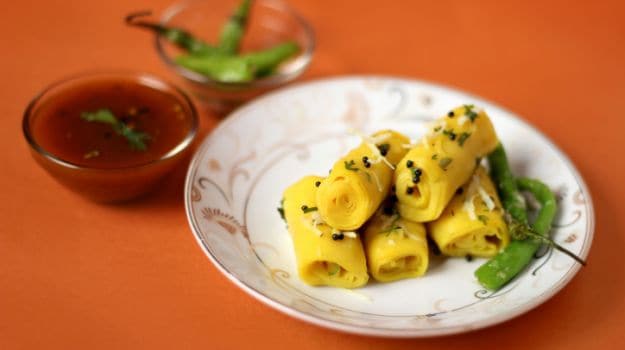 9. Rajma ke Kebab
Recipe by Chef Nishtha Asrani

Fried golden, these vegetarian Rajma ke Kebabs make for a great way to start your dinner party and are sure to draw recipe requests.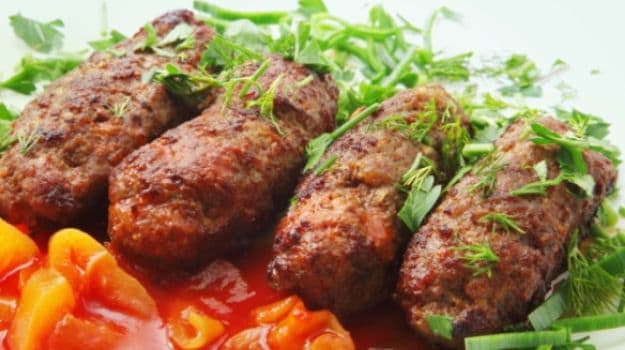 10. Coriander-Cheese Chicken Kebabs
Recipe by Chef Marut Sikka

Want to impress your guests at your next dinner party? Switch things up and try Chef Marut Sikka's inventive recipe - succulent chicken kebabs marinated with cheese, coriander, spices and grilled to perfection.