Just when I thought I'd sampled every conceivable type of South Indian vada, I discovered a whole new take on this dish in Singapore. The Geylang Serai Ramadan Bazaar is Singapore's biggest street market and operates every year during the month of Ramadan. It has become an occasion for the city's different ethnic groups to highlight traditional and new innovations to the city's foodies (almost everyone here is a foodie). The city's large Tamil diaspora showcased the crab vadai - tiny cubes of crab blended into a traditional vada, similar to a dish that's popular in Colombo's Galle Sea Face.
While its common to find Keema Vadas that are similar to meat balls most of these don't fit into the conventional description of a Vada (Garelu in Telugu, Vadai in Tamil and Vade in Kannada) that has been part of traditional diets in Southern India for centuries. Almost every corner of South India has its own interpretation of this all-day dish that is made with lentils or a combination of lentils and rice or other staples like rava or maida. I've seen many luxury hotels pass of a Vada as an Indian doughnut to unsuspecting western travellers but the similarity usually ends with the hole in the centre. Of course, not all vadas come with a hole in the centre, It's eaten for breakfast, it's a popular tea-time (or coffee-time) snack and almost no festive lunch in Tamil Nadu is complete without a Vada on the menu. We round up the different types of Vada from across the region -
Medu Vada (or Uddina Vade in Karnataka):
Probably the best-known version prepared with a batter that blends raw rice, boiled rice and
urad dal
. The vada is usually served with sambar and chutneys. However, there are minor variations across regions like the Minappa Garelu in Andhra Pradesh that is crispier and eaten with a chicken curry. Most restaurants and homes add their customary touches - like whole pepper corns or finely chopped onions.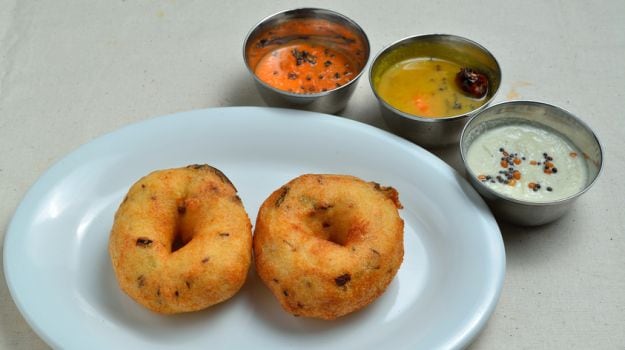 Picture Credit: iStock
Soaked versions of the Medu Vada:
From Mosaru Vade (soaked in curd) in Karnataka to Sambar Vadai and Rasa Vadai in Tamil Nadu, the soaked versions of the Vada are equally popular at restaurants and wedding feasts. The
curd
vada is soaked in a 'tempered' curd (with mustard seeds) and garnished with coriander (and occasionally grated carrot). It's different from the North Indian version of Dahi Vada that is usually crafted with sweet yoghurt.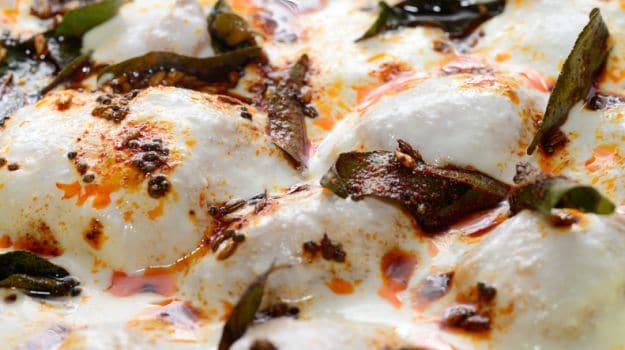 Masala Vada: Kerala's favourite teatime snack (it's called Parippu Vada here) is crunchier than the Medu Vada and is made with tur dal. This vada doesn't really require any accompaniments - one reason why it's stocked (sometimes even in Jars) at tea stalls in Kerala and Tamil Nadu. It's not uncommon to find a version in some parts of Karnataka that uses dill leaves to add a distinctive flavour. There's also Keerai (Spinach) Vadai in Tamil Nadu where spinach leaves or even drumstick leaves are blended to add flavour and extra goodness to the vada.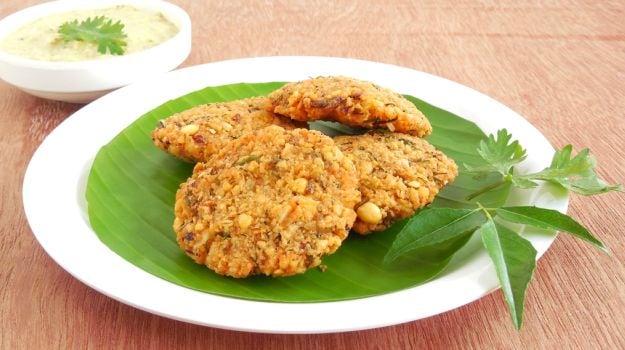 Picture Credit: iStock

Maddur Vada: It is almost a ritual to make a customary stop at Maddur every time I drive from Bengaluru to Mysuru. Maddur is a small town that has lent its name to one of Karnataka's most popular dishes. It's also my favourite version of the Vada. Rice flour, rava and maida are combined with finely chopped onion, curry leaves and grated coconut. The vada is actually fried twice - the ingredients are roasted first before they are blended with water to make a soft dough and then deep fried till the vade turns golden brown.

Pepper Vada: I remember calling it the 'Hanuman Vada' when I was a child. This extra crisp vada is a favourite temple 'prasad' at many Hanuman temples where Lord Hanuman statues are adorned with garlands strung together with pepper vada. It's tough to get the consistency right - it ends up being too hard sometimes, the trick is to use just the right amount of water in the batter made with urad dal and pepper. Just like the Maddur Vade, this version has a longer shelf life (at least a couple of days).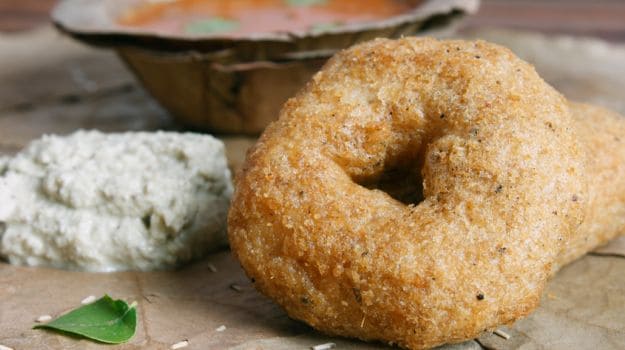 Thavala Vadai: A popular variation in many parts of Southern Tamil Nadu including Chettinad, the Thavala Vadai brings together raw rice, boiled rice and four varieties of dal (Tur, Channa, Moong and Urad). The other distinctive element of this vada are the tiny pieces of coconut in almost every bite.
About the Author:Ashwin Rajagopalan is a cross cultural training expert and lifestyle writer. When he's not writing about food, he thinks about gadgets, trends and travel experiences. He enjoys communicating across cultures and borders in his weekday work avatar as a content and editorial consultant for a global major and one of India's only cross cultural trainers.
Disclaimer:
The opinions expressed within this article are the personal opinions of the author. NDTV is not responsible for the accuracy, completeness, suitability, or validity of any information on this article. All information is provided on an as-is basis. The information, facts or opinions appearing in the article do not reflect the views of NDTV and NDTV does not assume any responsibility or liability for the same.