The much awaited movie of the year,
Badrinath Ki Dulhaniya,
has released today. And going by the initial few responses, the film is set to take the box office by storm. A private screening held for the cast, crew and few celebrity friends from the movie industry a couple of days back had celebrities going gaga over this Varun Dhawan-Alia Bhatt venture.
Badrinath Ki Dulhaniya
is Shashank Khaitan's second outing as a director. His first
Humpty Sharma ki Dulhaniya
(starring the same pair of lead actors) was one of the biggest blockbusters of that year. The team is expecting to recreate the same magic with
Badrinath Ki Dulhania
.
Mahesh Bhat tweeted "Concealed in the heart of this romantic comedy is a poignant social message. Varun & Alia r wonderful. It's a triumph for Shashank Khaitan.(sic)".
Chartbuster songs, quirky dialogues and crackling chemistry, Badrinath Ki Dulhania seems to be packed with all the essentials required for a perfect Holi Blockbuster. Actor Varun Dhawan is particularly excited for the role as for the first time he would playing the role of a small town boy. Varun admitted in various interviews how the character of 'Badri' is so different from him in real life, which has made shooting for the part all the more special for the actor. Badri is a local boy from Jhansi, Uttar Pradesh. Varun has not only got the specific UP dialect and nuances right for the part, but his look and physique for the film has especially left the audience stunned for its perfection.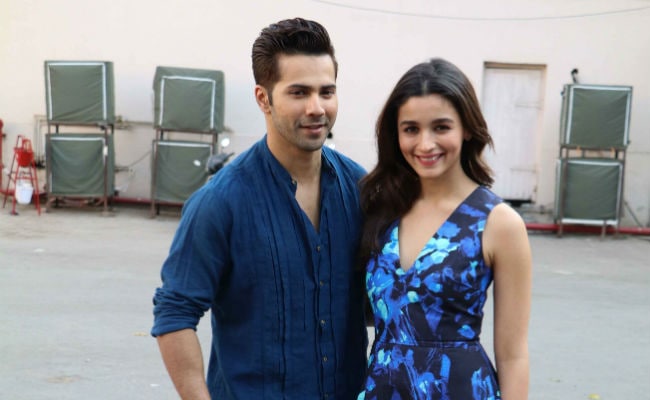 Varun is seen sporting a beefy look with prominent biceps and chest. Varun underwent a special kind of fitness regime for his character. He wanted Badri, the boy who is seen chasing Alia Bhatt's character in attempts to impress her into marrying him, to sport a specific look that matches the unabashed confidence of the character. The opening scene of the trailer also shows the actor pumping his chest out and adjusting his posture for shooting a sort of a portfolio.While prepping for the film Varun posted a picture of himself on his Instagram handle with a caption "badrinathkidhulaniya. Needed to change my training for the role. Changing training methods keeps gym workouts very interesting."

Varun was on a high-carb diet and worked out excessively for the role in order to increase his muscle mass. His trainer Prashant charted him a routine, which focused on two body parts at the same time - his chest and arms.
Ever since his entry into the film industry, Varun has been seen as a fitness icon for youth. He has received as much love for his body as he has for his roles. Fitness expert Namrata Purohit swears by his discipline and dedication ,"Varun works out for about one and a half hours, four to six times a week depending on his schedule. He does a mix of pilates and weight training, and works on strengthening his body as well as on agility, flexibility, balance and stability."His routine starts with a round of warm-up exercises, which is followed by a round of cardio and heavy weight training. Blessed with a high metabolic rate, Varun eats every two hours. His diet is a mix of both, his favourite chicken and essential veggies. As much as he loves indulging in greasy burgers and sinful desserts, Varun makes it a point to keep his diet under check and splurge only on his cheats days. For breakfast, he usually has omelette, oatmeal and whole-wheat grain sandwich. For lunch, he prefers brown rice, three chapatis, broccoli and baked chicken. Lotus seeds, papaya, banana or a protein smoothie characterises his typical mid-time snack. He usually eats a light dinner with plenty of mixed greens and grilled fish and prefers being low on carbs.