When we think about the dishes that remind us of home, the image of our mothers' comforting face suddenly forms in our reminiscence. Just the aroma of crackling mustard seeds would remind me that my ultimate comfort food, a steaming plate of
Daal Chawal
is going to be served for lunch. I ate it till my heart's content, only left with the thought of what she might cook for dinner.
(Father's Day: Daddy Dearest, What to Give You?
)But it is a special treat when dad enters the kitchen. Your first super-hero may not be a hero in the kitchen, but whatever he makes remains memorable. Since my father wasn't really a cook, we mostly decided to whip up something from the leftovers. Even boring eggs were given a magical twist with some cheesy notes along with crunchy capsicum or cold tandoori chicken was transformed into a scrumptious roll. He had always been my hero, but now he was a hero with an imaginary chef hat (add a superman cape to it). From that day, on a few occasions, my mother pretended being ill so that we could enjoy his delicacies, and even though he knew our secret, he cooked with the same passion.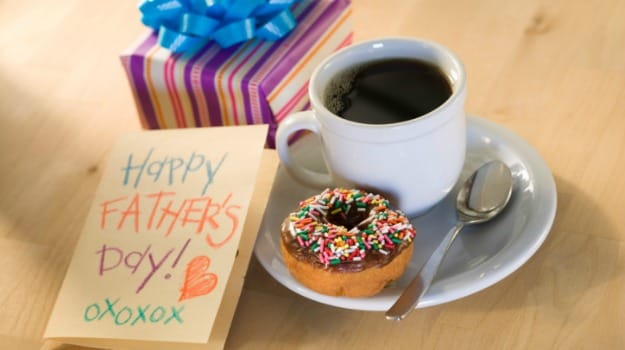 We can't deny the universal fact that mom's food can beat any well-known chef's gourmet food hands down. It's always been a mystery how she remembers every recipe and every ingredient so clearly. On the contrary, there are only a few beloved dishes that most dads can cook. But they do them with aplomb.
(Father's Day: 10 Cards Perfect for the Foodie Dad
)Gone are the days when the kitchen only belonged to the mothers, it has now become a playground for fathers to try new recipes or rework on some old hidden culinary treasures. It can be anything, a hearty helping of his famous Butter Chicken, Mutton Biryani, Stir Fried Noodles or even a good old sandwich. It's not important if he's a gastronomic expert or the last resort when mothers are not in the mood to cook.
(History of Father's Day
)Some people believe that there are some dishes that only their dad knows best and no one can replicate that dish, even after repeated attempts. Our very own team members shared their personal examples.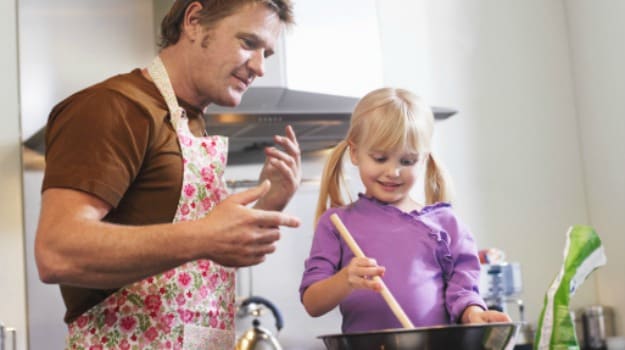 Shivangana's face lights up as she tells tales of her father's best cooked delicacy. She proclaims that her dad's Prawn Fried Rice is to die for. Plavaneeta, on the other hand, misses the Russian Salad that her father used to toss up when she was a little a kid. "Though my father doesn't cook anymore, I still remember the distinct taste that was peculiar to his cooking", she noted.
(Father's Day: Plan a Sweet Surprise for Him
)Harnoor recalled with a sparkle in her eyes, "My dad's Mutton
Shahjahani Pulao
is so popular in our circle that relatives abroad beg him to make it when they visit. He refuses to share the recipe, even with his daughters. The only person he has shared it with is my brother in law so that my sister can enjoy his Biryani in Canada".
(Father's Day - Boozy Foods
)"My dad's - Col (Dr.) Ganguly's - Mutton Liver, served as a cocktail snack, was quite a hit at the Army parties. I remember this fondly from my childhood. Everyone used to love it and I clearly remember many women asking for the recipe. The only side-effect was the way the kitchen would look post his cooking-session. My mother would often describe it as a 'tornado-hit'", shared Tanu Ganguly.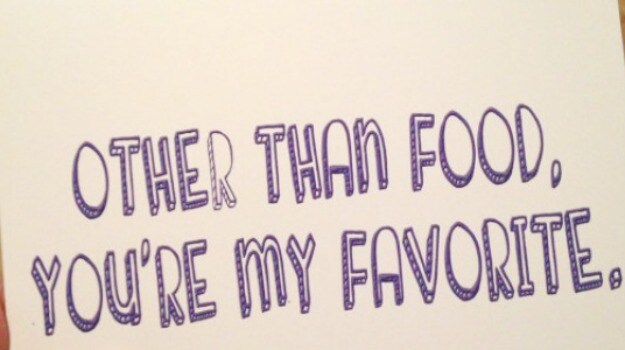 Photo Credit: Etsy/ChoBeArtandDesign
Another team member, Sparshita admitted her father to be the one who used to hate going inside the kitchen, "but would hesitatingly cook just for me", she exclaimed with a bright face. "He is no great cook, but I am very particular about my tea and coffee. I'd prefer a cup made by him any day over a Starbucks or anything else. The way he makes it is just the right proportion of everything, just the way I like it," concluded Sparshita.
(Father's Day: 5 Things You Shouldn't Cook For Dad
)Taking this to another level, our team got curious and questioned a few celebrities on Twitter about their memories associated with their dad-cooked foods. Their answers only reminded us of how super dads are also super-cooks. Take a look!
(The Bar is Open - Happy Father's Day!
)As they say, simple things are enjoyed the most.
Kalki's breakfasts can never be dull with dad around.
@NDTVFood my dad is the omlette master of the house.

— Kalki Koechlin (@kalkikanmani) June 18, 2015
South Indian cuisine is magical in its own way, having a dad who can pull that off! My oh my, it is a blessing.Raghu, we're dropping in next time!
@NDTVFood hi! My dad's a great cook of South Indian vegetarian food and makes many dishes that I enjoy eating, esp diff kinds of sambar.

— raghu ram (@tweetfromRaghu) June 18, 2015
Gul Panag recalls her father's classic chicken dish cooked in a heartwarming melange of spices!
@NDTVFood a very tasty Chicken dish with every sauce/spice in the kitchen in it. Many years ago. @rwac48#youremember ?

— Gul Panag (@GulPanag) June 20, 2015
Patrani Machchi
anyone?
Gauhar Khan shares her food memories.
@NDTVFood yes... He used to make dis fab patra fish... Still love those memories.. D taste ...#HappyFathersDay

— GAUAHAR KHAN (@GAUAHAR_KHAN) June 19, 2015
(Father's Day - Plan a BBQ)