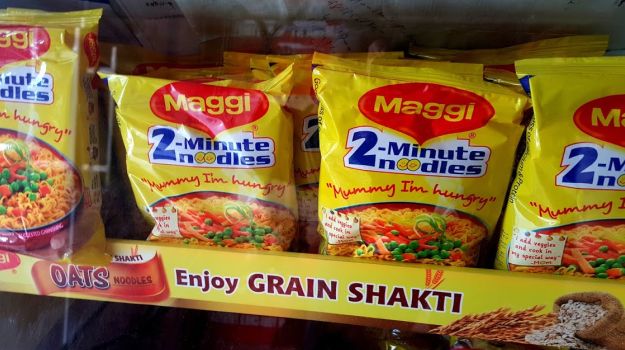 Britain's Food Standards Authority (FSA) has announced

that Nestle India's Maggi noodles, manufactured in India and exported to Britain, were safe to consume and contained lead well within permissible levels.



"The FSA can confirm that results from testing samples of Maggi noodles in the UK have all found that levels of lead in the product is well within European Union (EU) permissible levels and would not be a concern to consumers," the FSA stated on its website.

(One Brand's Loss is Another One's Gain: How Other Instant Noodle Brands Are Using the Maggi Noodles Controversy to Their Advantage)

Britain imports only the masala flavour of these noodles. The FSA also tested other variants from the Maggi noodles range. A total of 900 samples were drawn from Nestle as well as the local authorities in Britain and tested. "Following an incident in India, where a sample of Maggi noodles was reported to contain high levels of lead, the FSA made the decision to test a selection of Maggi noodles as a precaution," the food authority said.

(Maggi Controversy: Stepping Stone for Packaged Food Industry)
India's food safety regulator had ordered Nestle to withdraw Maggi noodles after some samples were found to contain higher-than-permissible levels of lead -- a finding that was rejected by the company, saying its own independent tests suggested otherwise. The company has halted production of Maggi noodles in its factories in India since June 5 and decided to withdraw it from the Indian market.

On June 30th, the Bombay High Court allowed the company to export all varieties of Maggi noodles from India, though the domestic marketing restrictions would continue.