Associate Press | Updated: December 01, 2016 15:41 IST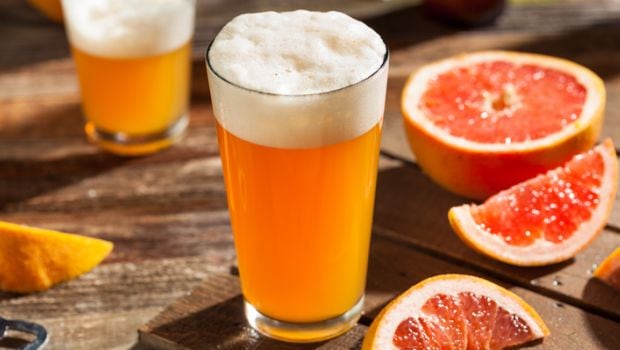 beer, rest assured: It's a cultural experience.

UNESCO added Belgian beer to the list of the "Intangible Cultural Heritage of Humanity" on Wednesday.

Belgium is known throughout the world for its wide array of tastes, from extreme sour to bitter, produced in just about every city and village across the west European nation of 11 million people. The history of Belgian suds stretches back centuries to medieval monks and has been celebrated in paintings by Pieter Brueghel and in countless songs since.

Brussels regional leader Rudi Vervoort said Monday that beer "has been a part of our society since time immemorial."

It is not all history with Belgian beer though. Only this year, one brewer, Brugse Zot, moved very much with the times, building a beer pipeline out of the medieval center of Bruges to a bottling plant on the outskirts out of environmental and architectural concern.

And at a time when many pubs are closing or falling on hard times as overall beer consumption declines, such international recognition is more than welcome.
Sven Gatz, who went from being head of the Belgian Brewers Federation to becoming Culture Minister for the northern region of Flanders, compared the recognition to winning the World Cup.

"We love our beer and appreciate the endless diversity within it, something that can't be equaled anywhere else in the world," Gatz said. "In Belgium, beer doesn't have to give way to wine or other drinks in terms of quality and diversity."

In days when alcohol abuse becomes an ever bigger concern, UNESCO said it was about more than just drinking.

"Beer is also used by communities for cooking, producing products like beer-washed cheese, and paired with food," UNESCO said in a statement.

For Belgium, it is the spirit of beer that seeps through society, be it from the Dutch-speaking north, the Francophone south or the tiny German-speaking region in the east.

"This beer culture is really deep for Belgians," said Isabelle Weykmans, culture minister for the German-speaking region.

"It is more than just drinking beers," she told The Associated Press, saying it is about culture and the skill of beer-making.

Despite the decline of many pubs, the spirit is now carried onwards by small craft breweries like the Brussels Brasserie de la Senne, where owner Yvan De Baets works the taps.

It is the universal appeal of Belgian beers that he cherishes.

"I especially like the fact that they are global, universal, they make people gather, and I think that is what touched UNESCO," he said. "It highlights our traditions, our own culture that is linked to beer. So, as Belgian brewers, we are very happy."



(This story has not been edited by NDTV staff and is auto-generated from a syndicated feed.)


Next time you raise a glass of Belgian