Diabetics are often advised to eat healthy and clean. Diet is an important component of diabetes management. You cannot gorge into anything that is lying ahead of you without being completely sure of what it contains. Sometimes you can tell that the food is sugary and refrain from it. But there are snacks and foods that are replete with hidden sugar content. Ketchups, mayonnaise and fruit cereals are often loaded with great mount of refined sugar that may take your blood glucose metabolism for a toss. Store-bought chips and cookies are no good too. Recent studies have traced a link between trans-fats and ultra-processed foods with raised blood sugar levels. If you are a diabetic, you need to exclude a lot of your favourite foods from your diet, but that does not mean you need to bid goodbye to yummy chips and crisps forever. These healthy fibre-rich chips could prove to be an excellent addition to your diabetes diet. Fibre helps enable gradual release of sugar in the bloodstream that further prevents blood sugar spikes.


Here Are Some Ideas 4 Healthy Chips You May Like To Munch On:


1. Ragi Chips


The world has woken up to the exceptional health benefits of ragi. It's time you stock up on the wonder ingredient too. Ragi is rich in fibre and protein. It is high in iron, magnesium and calcium too. Ragi chips are easily available in every local grocery store these days. Make sure you opt for baked chips from trusted brands.
(Also Read: High Protein Diet: 5 Tea-Time Ragi Snacks You May Include In Your Weight Loss Diet)


2. Spinach Chips


You can also munch on home-made baked spinach crisps. Spinach leaves are non-starchy, hence ideal for diabetics. Toss some spinach leaves with olive oil and herbs and bake in an oven for 7 to 10 minutes. You can nibble on these chips as and when cravings hit.


(Also Read: Spinach Nutrition: Amazing Cooking Tips And Health Benefits)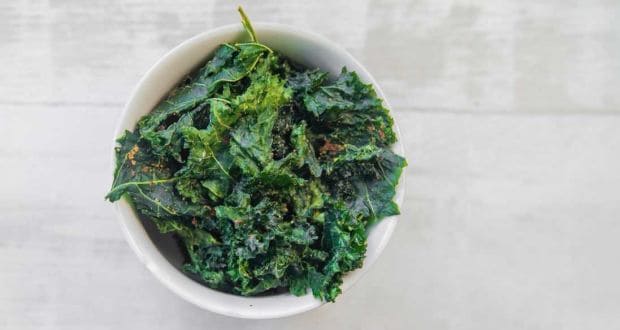 Diabetes Diet: You can also munch on home-made baked spinach crisps
3. Sweet Potato Chips


Diabetics are asked to steer clear of potatoes, but its tuber cousin sweet potato is often considered safe to consume. Sweet potatoes have a low glycaemic index and a good amount of fibre. Cut sweet potato into thin slices and bake them till they turn slightly brown. Pair with hummus or salsa and enjoy!


(Also Read: Load up on These Starchy Delights: 6 Ways to Use Sweet Potatoes)


4. Carrot Chips


Carrot sticks are passe. Try some home-made carrot chips instead. Slice your carrots as thin as you want them to be with the help of a peeler. Bake them until crisp. Chomp away!


Try these chips, but do understand that moderation is key to ideal diabetes management.





Comments

(This content including advice provides generic information only. It is in no way a substitute for qualified medical opinion. Always consult a specialist or your own doctor for more information. NDTV does not claim responsibility for this information.)


About Sushmita SenguptaSharing a strong penchant for food, Sushmita loves all things good, cheesy and greasy. Her other favourite pastime activities other than discussing food includes, reading, watching movies and binge-watching TV shows.