We all look forward to this festive season, when celebration is at its peak and so is indulgence. Whether its shopping,
late night parties
, food, meeting old and new friends,
chachis
, and
mamis
, it's all on full swing. And then there's everyone trying to convince you to have another helping of their favourite dessert, and making you feel guilty for not indulging. Seriously, while we all love desserts, we have learned to fear this most delicious part of the meal because of the large amounts of fats and sugars it contains. But what if I told you it didn't have to be that way, that you could get your cake and eat it too? Surprised? Good, surprises are great for circulating blood to the face.I am not a fan of deprivation; little treats are needed once in a while. I think that it's essential that your diet change is viewed as something positive, an adventure rather than a grim litany chanted in your head daily of what you should no longer eat. In our quest for good health, all foods we use have a purpose. Nothing is arbitrary; from the most elaborate main course to the humble coriander used for garnish.
Desserts
can help us too. Our body responds most dramatically to sweet flavour. It satisfies, relaxes, makes us happy, and leaves us feeling sated and content. But the news gets better if the desserts you are choosing are of superior quality made of fresh whole ingredients/whole grain flours, organic seasonal fruits,
nuts
,
seeds
, healthy sweeteners and other healthy items. Not only do they satisfy your sweet desires, but there is no compromise on your health either.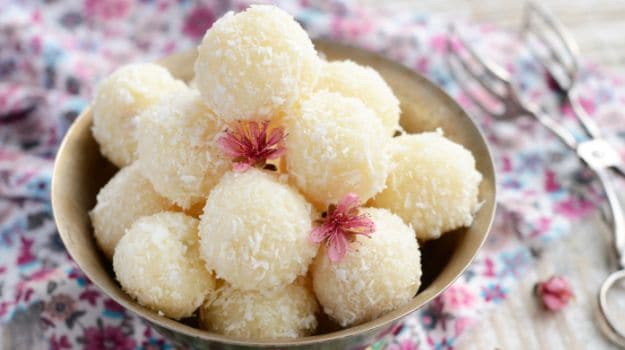 If you enjoy a small portion of healthy dessert, several times a week, you will actually consume less food. As our body strives to relax, we eat more food, subconsciously deducing that being full will open our bodies and relax them. The reality is that more food, even good quality food, makes our body work harder, leaving it tired. On the other hand if our diets contain regular portions of something sweet, we eat less food, we have fewer cravings, and we stop binge eating. The body feels relaxed and satisfied with less, making it easier to achieve and maintain our ideal weight.
Saying so, I am unwilling to compromise on health, quality of ingredients, taste and appeal. So how do we create these healthful desserts? How do we bake light, or make ladoos without the
white sugars
? When there's a will, there's always a way.Here is a list of food items you can indulge and avoid this festive season. It's just a matter of switching around a few ingredients and making healthier choices.
Avoid:
1. All Sugars Raw, brown, white they all break down into the same molecules and have the same number of kilojoules.
2. All white flour, Maida and refined grains virtually all packaged and processed foods—soups, sauces, cereals, and bread it sneaks almost everything that's packaged.
3. Prepackaged desserts
4. Soft drinks and shake mixes
5. Instant teas and coffees
6. Instant breakfast cereals
7. Topping mixes
8. Fruit yoghurts (laden with sugars)
9. Artificial sweetness- the major selling point of sweeteners is as a diet aid yet ironically research suggests that aspartame & other sugar substitutes make little difference in the battle of the bulge & the epidemic of obesity continues unabated.
Indulge:
1. Sweeteners like: Agave Nectar, Organic maple syrup, Date Syrup, Brown rice Syrup, and Stevia. You can also have option of Raw organic Honey (it must never be heated).
2. Raw unsalted nuts and seeds such as almonds, cashews, macadamia, walnuts, pistachios, pumpkin seeds, sunflower seeds, and pine nuts they are full of magnesium for beautiful skin plus they balance out blood sugar levels and keep you satisfied for longer.
3. Dates, Figs -they are nature's desserts, laden with nutrients that are so healthful.
4.
Bananas
and oranges
5. Grapes and prunes
6.
Avocado
.
7.
Kiwi fruit
/Papayas/
pomegranates
/peers.
8. Dark bitter chocolates.
9. Coconut.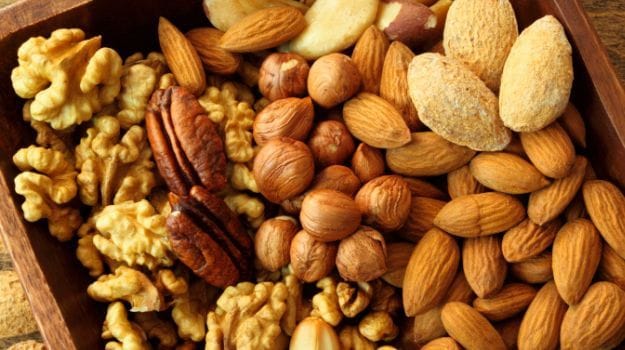 Word About Dark Chocolates
Indulge in chocolates – the d
ark, bitter variety
with its rich and smooth feel is as satisfying a food as can be. However, chocolates as most of us know are also full of sugar, additives and saturated fats, and are not good for health. Yet we can enjoy them without paying a price – by choosing a good quality unsweetened/ organic (when possible) variety.So indulge this Diwali by reaping the health benefits of foods created by nature to satisfy, relax and heal us from within.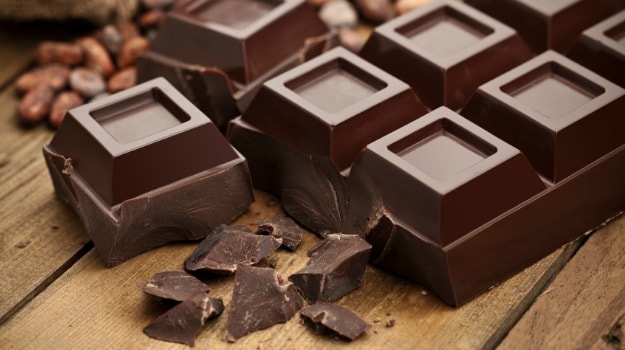 Disclaimer:
The opinions expressed within this article are the personal opinions of the author. NDTV is not responsible for the accuracy, completeness, suitability, or validity of any information on this article. All information is provided on an as-is basis. The information, facts or opinions appearing in the article do not reflect the views of NDTV and NDTV does not assume any responsibility or liability for the same.