Festivals come wrapped in the garb of mythical tales that carry hidden words of wisdom - much needed in the contemporary age of stress and distress. Unfortunately, recent years have seen interest waning in the numerous Ramlilas around town. The iconic tale of Lord Rama winning his beloved wife Sita from the treacherous territory of Ravana is no more retold. The war between good and evil is forgotten and so is the purpose of celebrating Diwali and Dussehra - all lost in fumes.
While Dussehra stands for Lord Rama victory over the evil force, Ravana; the modern day man seems to be nothing but the perpetrator of evil by burning mammoth Ravana effigies and crackers and damaging his own environment. The homecoming of Lord Rama along with Devi Sita was celebrated by the locals of Ayodhya city by lighting numerous diyas, cleaning and decorating their houses with flowers and rangoli, and cooking delectable meals. Diwali was once a joyous affair when the ladies would come together and make mouthwatering meals and the kids would join in to make colour patterns on the floor. In the evening, the entire household prayed to Goddess Laxmi for prosperity and go on to decorate the entire house with numerous candles and lamps. Today's Diwali scares kittens and pups under the bed; it suffocates little kids and is a nightmare for the elderly and the ones with respiratory issues. The already worsened pollution levels start escalating around Dussehra and sky-rocket around Diwali time.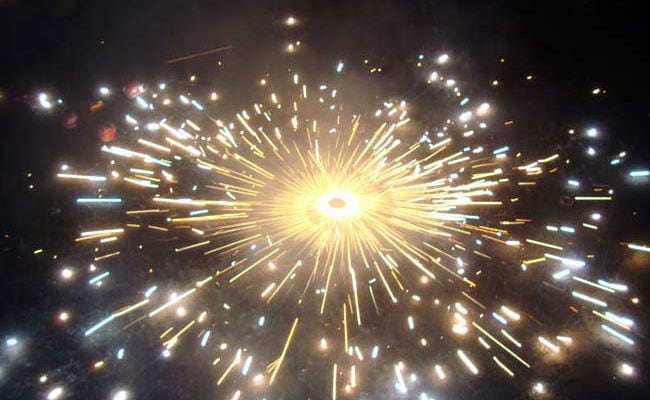 The incessant cracker bursting adds to the already soaring levels of the particulate matter - PM 2.5 and PM 10 - in the air. Not only this, the environment is filled with unwanted, hazardous elements and gaseous matter including sulfur dioxide. While the outdoor turns nasty, the poisonous air seeps inside the homes, affecting people's health. At times, the candles and diyas lit to commemorate the festival emit harmful gases and soot.Central as well as the state governments have all pressed for an eco-friendly Diwali. From saying no to crackers to opting for eco-friendly Diwali products - every effort when taken in right direction counts. When the former Chief Minister of Delhi initiated the no-cracker campaign in Delhi, it left a leading beauty expert pondering and consumed in deep thought. "Why can't we have smoke-free diyas if we could have smoke-free candles? What about the indoor pollution that is not seen but harms our health? I started my research and found an imported Chinese wax that was slow burning, did not emit fumes and was smoke-free, I got my team to test it," Suparna Trikha, a leading beauty expert who has introduced the concept of smokeless diyas.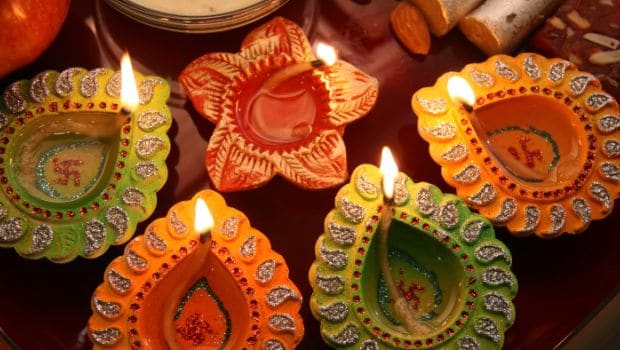 The Smoke-Free Concept
Suparna didn't only want to sell the idea of a smoke-free, cleaner and eco-friendly Diwali. She also wanted to start something that would exhibit the true spirit of the festival. She employed many underprivileged women and potters to make earthenware lamps that then became the carrier of her smoke-less, wax-based light.
"I found a potters' village located in the outskirts of Delhi where every house had a potter's wheel and a furnace and families sustained by creating handmade diyas. I gave the designs and employed groups of underprivileged women to make and paint these diyas. The designs were kept simple to facilitate maximum engagement of women into the project. Many asked me how will my attempt create a difference? I told them that it is every drop that counts. Mine is a step taken in the right direction and I am happy to be a part of something like this," she added.
The diyas are tested to emit no smoke nor do they blacken the wall with soot. The wicks are specially made of a certain thickness to be dipped into the special wax. This year, the team has experimented with the traditional Indian wax and has also come up with many more exciting designs.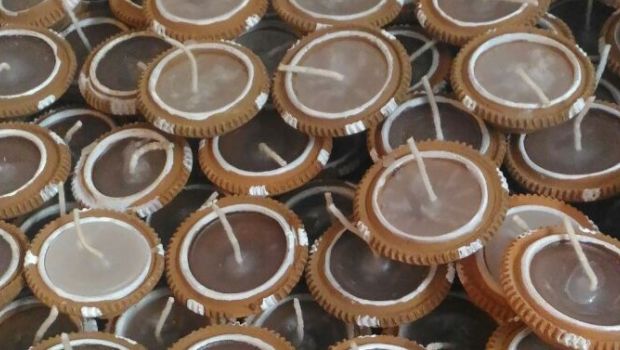 "We are against mould-made diyas. The ancient art of pottery needs to be revived and this is our own little effort to keep the potters and their wheel from going out of work forever," Suparna concluded.
We at SmartCooky support and propagate the idea of an eco-friendly Diwali. To put theory into practice, we decided to create a range of exciting festive boxes - handcrafted by the women of Gulmeher - that will encase the choicest of our organic, chemicals free, healthy and good-for-you products. Realizing that Diwali can never be complete without lights and to exhibit our love for sustainability, we decided to makesmokeless diyas a part of our festive collection too (you can buy them online here). We couldn't have imagined a better Diwali - the one that truly stands for what it is supposed to be - sustainable, empowering, prosperous, happy and full of health.