Are you feeling a scratch or dryness in your throat with an occasional cough? Blame it on the change of the weather. This time of the year makes us susceptible to common infections like cold and cough. Before it gets worse and you have to resort to heavy medications, try to contain your cough through natural home remedies. A herbal tea with the right ingredients works wonders in preventing and curbing sore throat and cough. Here we have a recipe for a very potent tea made with mulethi (liquorice), cinnamon (dalchini) and ginger (adrak). This 3-ingredient tea is easy to make and helps regain good health.


Before starting with the recipe, let's find out why this mulethi tea is great to have during seasonal change.
Here're Health Benefits Of Mulethi Tea For Cough And Sore Throat:
Mulethi is a herb known for its various medicinal properties. Medical practitioner Dr. Ashutosh Gautam says, "Mulethi has expectorant and bronchodilator properties that work effectively against like cough and bronchitis." According to the book Healing Foods by DK Publishing, "Mulethi's anti-oxidant properties help get relief from dry cough." Besides, mulethi is also a powerful decongestant with anti-inflammatory characteristics, making it a great source of relief from respiratory issues.
Mulethi, in this herbal tea, is flanked by cinnamon and ginger, both of which are again said to be highly effective for managing throat infections. Ginger, for a long, has been used as a natural remedy to ward off seasonal illnesses. The spice contains volatile oils that are anti-inflammatory in nature. Cinnamon, too, is known for its antibiotic activities when consumed, and therefore, works in tandem with other ingredients to provide relief from cough.


(Also Read: Scared Of Sore Throat? 5 Winter-Special Recipes To Keep You Warm)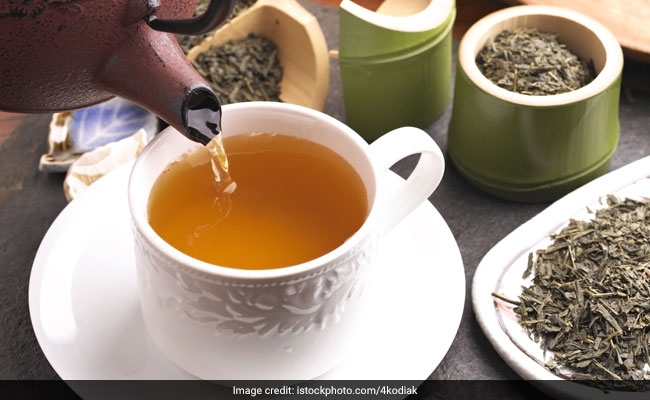 Mulethi Tea Recipe For Cough I How To Make Mulethi Tea
To make 2 cups of herbal mulethi tea, take half-inch ginger piece, half inch cinnamon stick and 2-inch mulethi root or 1 tsp mulethi powder. Boil water in a pan with these ingredients for about 10 minutes.


You can drink this herbal tea every day and protect yourself from the adversities of season changes.
About Neha GroverLove for reading roused her writing instincts. Neha is guilty of having a deep-set fixation with anything caffeinated. When she is not pouring out her nest of thoughts onto the screen, you can see her reading while sipping on coffee.