Come the pitter-patter of raindrops and the parched earth gives out an intoxicating aroma which is beyond description. Monsoons are magical. However, along with the rains come the urge of relishing piping hot pakoras with masala tea. While fried and spicy foods have become a part of monsoon tradition, overdoing it could be disastrous for the skin and hair. Monsoon increases the issue of those with oily and combination skin and at the same time proves to be the best season for dry skinned people, making their skin hydrated. Your monsoon skin care routine is important to maintain a healthy-looking skin. Do you experience any monsoon related beauty problems? If so, read through the following and see if you find a part of yourself in any one of them.I promise you that including these magical natural remedies in your monsoon skin care routine will give you great skin and hair in no time, provided you follow them like a discipline.
Here are 7 incredible remedies to treat your monsoon skincare issues:

(Also Read: Go Natural: 7 Home Remedies for Quick Hair Growth)
(Also Read: Quick Tips: Your Essential Skin Care Regime for the Indian Monsoon)1. Trouble with Oily Skin
Oily skin is very common and both oily and combination skins experience an unpleasant stickiness during this time of the year so much so that it can lead to breakouts. A simple remedy is as follows:- 200ml of rose water
- 1 tsp camphor
- 1 tsp dried mint powderPound the camphor until its fine, then add the rose water. Stir this together until completely dissolved and add the mint powder. Pour the mixture into a plastic air tight bottle and store it in the refrigerator. Use this tonic to wipe your skin two to three times day and you will find the stickiness reducing miraculously in minutes.

(Also Read: 7 Easy Home Remedies to Get Rid of Dandruff​)
2. Blackheads and Whiteheads
It is not always possible to go for a professional clean up on a weekly basis. However, you can do an exfoliating process at home on alternate days and it can be an invaluable addition to your monsoon skin care routine. Make the following exfoliator from these wonderful natural ingredients and watch your skin glow.- 50gm red masoor lentil powder
- 50gm oatmeal
- 50gm orange peel powder
- Rose waterMix all the ingredients and store in an air tight container. Take 1 tsp at a time and add some rose to make a smooth paste. Apply this on the skin and leave it on until semi dry. Then wet your fingers and scrub your face in a rotating manner for a few minutes. Wash with ice cold water and pat dry.
(Also Read: How to Protect and Treat Your Skin Before & After Holi​)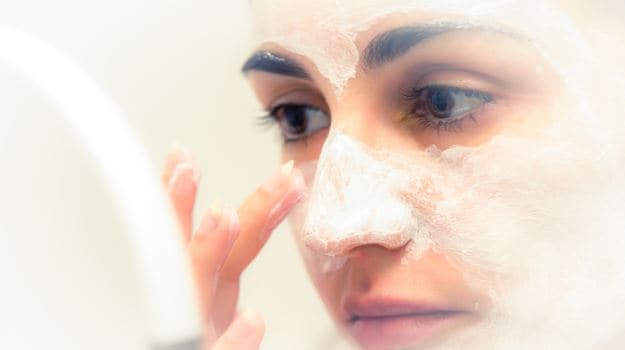 Exfoliation at home on alternate days can be an invaluable addition to your monsoon skin care routine. Image credits: iStock

(Summer Glow: How to Take Care of Your Skin in the Heat​)
3. Open Pores

Open pores can be troublesome, making your skin look uneven and ugly, and also facilitating bacterial build up on the epidermal layer leading to pimple and acne. A quick remedy to add to your monsoon skin care routine is to rub frozen tomato halves daily onto your skin. This will help close the pores as tomatoes are naturally acidic in nature. Follow this as a strict schedule and you will notice the difference within a week.(Also Read: An Expert Guide to Gorgeous Summer Skin​)
Open pores can be troublesome, making your skin look uneven and ugly.

4. Acne and Pimples
Zits are the most dreadful of all skin problems and can lead to endless nightmares. Keep your skin clean at all times and also beware of bad digestion and constipation. Increase your liquid intake with water, coconut water, fresh lime water and buttermilk. All these natural drinks help cool the system and improve digestive problems. Try avoiding salads during this season, instead increase your intake of fruits and grilled foods.Acne and pimples can be tackled with the following face mask-- 2 tsp fuller's earth
- 3 cloves, ground or a pinch of clove powder
- 2 tsp fresh neem paste
- Rose waterMix all the ingredients together and apply onto your skin. Leave it on until completely dry and wash with chilled water. You can also use it on a daily basis.(Also Read: Home-Remedies for Acne and Acne Scars​)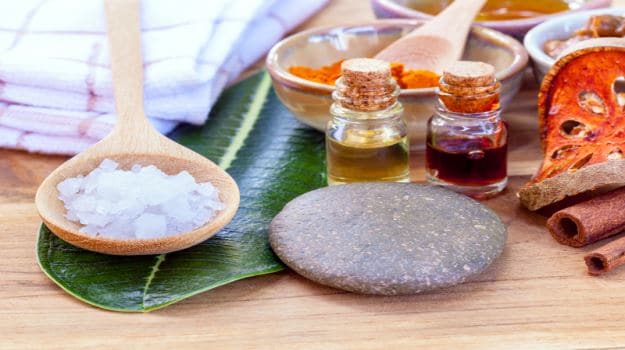 Tend to your skin naturally with these remedies. Image credits: iStock
5. Hair Fall

This is a common problem during monsoons and faced my many women. The point to remember is do not take too much stress because that would worsen the condition. I would suggest that you make the following hair mask after oiling your hair with a good quality mahabhringraj oil. If you do not happen to find one you could mix pure almond oil or castor oil and massage it in the scalp.- 5 tsp neem paste
- 5 tsp hibiscus leaves paste
- 5 tsp hibiscus flower paste
- 2 tsp each of amla, reetha, shikakai and triphla powder
- 2 eggsMix all the ingredients together and apply from the root of the hair to the ends. Cover your hair with a shower cap and leave it for about 45minutes, then shampoo your hair with a mild herbal shampoo.
Harsh shampoos, especially during the monsoon, can strip the epidermal layer of important oils.(Also Read: New Hair-Loss Treatments for Women​)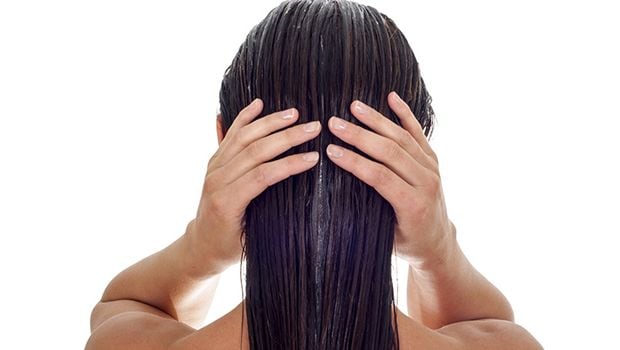 Hair fall is a common monsoon problem. Image credits: iStock

6. Limp or Lifeless Hair
Does your hair look limp and lifeless? Use this simple hair wash and watch your hair come to life and resonate with shine in minutes.- 1/2 cup fuller's earth
- 1/2 cup strained tea water
- 1/2 cup stale beer
- The juice of 2 lemonsMix all the ingredients together to make a smooth paste. You can add some more beer if the consistency is still too thick and wash your hair with this concoction. Rinse well with water and voila! A crowning glory in minutes.
(Also Read: The DIY Hair Spa at Home: Your Shortcut to Lovely Locks)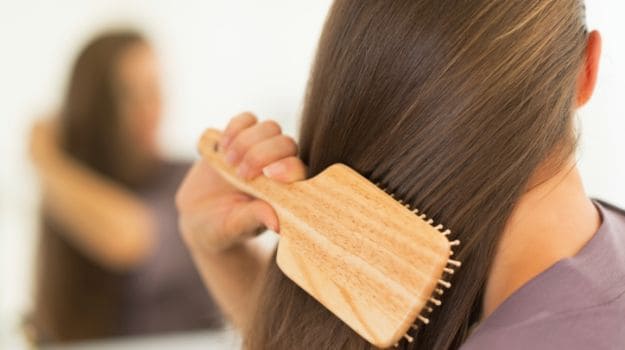 Image credits: iStock

7. Frizzy Hair
Frizzy hair is common at this time of the year. I would suggest using smoothening hair masks and leave-in conditioners made with natural ingredients to improve and cure this problem. Here's an important hair mask that you can easily incorporate in your monsoon beauty routine:Take salad mayo and apply as a hair mask. This should be left in for about 40 minutes and washed with a mild herbal shampoo. Along with this, I would suggest that you take 200ml of water and add 1 tsp of honey to it. Use this as an after shampoo leave in conditioner and let the hair dry naturally. Brush your hair while it is semi dry.(Hair Loss Prevention: Why Iron and Protein Are Essential)Now that you have these magical monsoon recipes for great skin and hair, I would suggest that you head to your kitchen and put together all the ingredients and start your beauty regime.Disclaimer:The opinions expressed within this article are the personal opinions of the author. NDTV is not responsible for the accuracy, completeness, suitability, or validity of any information on this article. All information is provided on an as-is basis. The information, facts or opinions appearing in the article do not reflect the views of NDTV and NDTV does not assume any responsibility or liability for the same.