Fabulous Natural Recipes
Suparna Trikha | Updated: September 18, 2013 10:53 IST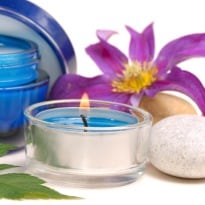 Most people I come across have no idea about their skin type or what they should use on their skin and end up using potions and lotions recommended by their neighbors, friends, relatives, shopkeeper, etc. ending up in a complete disaster! Firstly it is important to know your skin type and if you are one of those who keep guessing then consult an expert on the matter. I have known several woman and men treat themselves as guinea pigs without thinking.

Now comes the awareness of less harmful products like herbal but then again one is ignorant to the fact as to how herbal the products really is and in today's day and age where even a common day commodity like milk is adulterated, one wonders how herbal the product really is, if at all it is the first place.

So why not go totally natural and nourish your skin and hair with products that are completely pure and not harmful for you.

Many of us have a vague idea of what to use but what to mix with what and in how much quantity is what is really important, have enlisted thirty nine fabulous recipes for all of you who want to go completely natural and use easily available fruits. The advantages of all these recipes are not only that they are naturally nourishing and good for the skin but they are so inexpensive and kind of those of you who have a shoe string budget to work on especially when it concerns beauty and good look.

What one must remember though is that one must be regular with anything that is natural if one really wants to see the effects and therefore discipline oneself with a regular skin and hair care programme is of utmost importance.
If you take it like brushing your teeth everyday things will become much easier for you to understand and from there onwards skin and hair care will become more of a habit to you than a luxury.

So enjoy these recipes and pamper your skin with them...naturally!

1. BANANA HAIR PACK(dry hair): mash 2 bananas and 2 tsp honey and apply on hair for half an hour and shampoo off after thirty minutes for soft and shiny hair.

2. BANANA BOUNCE PACK: 6 bananas, 2 eggs, half-cup beer, mash bananas and mix in the other ingredients and apply on scalp and hair for thirty minutes, shampoo off.

3. TIGHTNESS PACK: Whip 1 egg and mash bananas, apply all over face and neck and leave on for 15 minutes. Wash off with milk and then water for a soft and shiny skin.

4. BANANA ELBOW SOFTER: Mash 2 bananas and add 2 tsp of sugar. Rub on knees and elbows for soft kissable skin.

5. BANANA HAND PACK: 2 mashed bananas, lemon juice and 2 tsp oatmeal. Mix together and apply on hands for 20 minutes. Scrub off in a rotating manner for soft beautiful hands.

6. Take the peel of three bananas and add 1 egg and 2 tea spoon of shikakai and apply to the hair and scalp for thirty minutes. Shampoo off normally.

7. POTATO BLEMISH PACK: Mix half a grated potato, lemon juice and 1 tsp of china clay into a smooth paste and apply on face. Leave on for 20 minutes and wash off with cold water.

8. POTATO TIGHTENER: Grate a raw potato and squeeze out the juice. Add the juice of one lemon and with a cotton wool pad apply all over face and neck. Leave on till skin becomes dry and tight and wash off with tepid water.

9. POTATO UNDER EYE PACK: Half a grated potato, lemon juice, 1 tsp fresh cream, 1 tsp multani mitti. Make a thick paste and apply on the eyes as a pack for twenty minutes. This helps reduce dark circles.

10. TOMATO PACK: Rub halves of raw tomatoes on the face and leave on till skin dries. Wash off to reduce oiliness.

11. TOMATO TANG: 1 tsp fuller's earth. Juice of one lemon, half a grated tomato. Mix together and apply for a smooth and oil free complexion.

12. PAPAYA PURIFIER: Mash quarter a papaya and massage on the face for about 5
minutes to cleanse and soften the skin.

13. PAPAYA SCRUB FOR SUNBURN: 1 tsp fresh cream, 1tsp sugar, quarter-mashed papaya. Freeze all three things. Take out a spoonful and massage on the face until the sugar granules melt with your body temperature. Wash off to a soft and glowing complexion.

14. PINEAPPLE CUTICLE SOFTENER: Mashed pineapple slices, 2 tsp of vodka, dip in fingertips and gently rub the mixture into the cuticles. Done daily, this will soften the skin.

15. ALMOND EXFOLAITE:5 crushed almonds, 1 tsp fresh cream, juice of half a lemon. Apply all over face and leave on for 15 minutes. Scrub off in rotating movements. Excellent for dry patchy skin.

16. ALMOND DARK CIRCLES: Paste of three almonds, 5-6 drops of lemon juice, 1 tsp china clay, milk. Make a paste and apply under eyes and leave for about 15 minutes. Wipe off with milk and then water.

17. CABBAGE SOFTENER: Boil 100 gm of cabbage in one liter water and use it to wipe the face to remove pollutants and smoothen the skin.

18. KNUCKLE LIGHTENER: 10 almonds ground with coconut oil, juice of half a lemon. Apply on hands and scrub gently into the knuckles to lighten them.

19. CABBAGE PACK: 200 gms grated cabbage, 2 tsp fresh cream, lemon juice, grated carrot, 2 tsp besan. Mix into a thick paste and apply all over face and neck. Leave on for 30 minutes and wash off.

20. CARROT MASK: Half a grated carrot and 1 tsp honey. Mix together and apply all over face and neck. Wash off after 15 minutes.

21. OATMEAL AND APPLE MASK: 1 tsp oatmeal powder, half a grated apple, 2 tsp milk, mix all the ingredients and apply all over face and neck for 15 minutes. Scrub off in a circular motion and wash off for a squeaky clean complexion.

22. LEMON DIP: Dip your nails into a squeezed lemon to strengthen and cleanse them. You can rub half a squeezed lemon on elbows and knees to lighten and soften dead skin.

23. LEMON AND SUGAR SURPRISE: Have no time for a manicure? Take a tsp of sugar and half a lemon. Apply the sugar on the hands and rub the lemon all over to reveal soft smooth hands. Wash off stickiness with water.

24. PINEAPPLE PUNCH: 1 slice of pineapple mashed, juice of 1 orange, juice of half a lemon and the rind, 2 tsp wheat flour. Mix together and apply on the face and neck. Scrub off to smoothen out dead sluggish looking skin.

25. LEMON & TEA RINSE: Take 1 glass of strained tea water and juice of 1 lemon. Use this as a last rinse after shampooing for a fabulous shine and bounce to your hair.

26. HONEY & VINEGAR RINSE: 1 tsp of honey, 1 liter of water, 1 tsp vinegar. Mix all the ingredients and use as an after shampoo rinse to soften and give shine to the hair. Especially good for dry to normal hair types.

27. LEMON PORE PROTECTOR: 1 egg white whipped till it peaks, juice of 1 lemon, half a tomato grated. Freeze the wiped egg for 20 minutes, add grated tomato and apply on skin and feel the difference.

28. TOMATO & SANDAL PACK: 1 grated tomato, 2 tsp sandalwood, and half a tsp china clay. Mix in rose water and apply all over face and neck. Let dry and wash off to reveal a squeaky clean and tightened skin.

29. RADISH RELISH: Half grated radish, 1 tsp vinegar, juice of 1 lemon, 1 tsp honey, squeeze out the juice of the radish, mix in other ingredients and add to 100 ml distilled water and store in a bottle. Wipe skin regularly to shrink open pores and reduce greasiness.

30. GUAVA GALORE: 1 mashed guava, 1 tsp oatmeal and the juice of 1 lemon. Mix all the ingredients and apply on the face for 20 minutes. Wash off for a clean complexion.

31. ANTI-WRINKLE TREATMENT: 1 tsp honey, 1 egg white and juice of half potato. Mix and apply on the face let dry. Wash off with fridge cold water.

32. CARROT CLEANSER: 1 grated carrot, 2 tsp ground neem leaves, 1 tsp gram flour. Mix all the ingredients with rose water and apply all over face and neck. Rinse with cold water.

33. BLACKHEAD REMOVER: 1 lemon peel powder, orange peel power, half a grated tomato 1 tsp fuller's earth. Mix in the ingredients with rose water and apply on the face for 10 minutes. Dab with rose water and scrub off.

34. RICE RECIPE: 2 tsp rice powder, 2 tbsp mashed papaya, 1 tbsp oatmeal and milk. Mix and apply to face, scrub off in a rotating manner to dislodge blackheads and whiteheads.

35. PINEAPPLE PUNCH: Half a pineapple juice, 2 tsp honey, lemon juice. Mix all the ingredients and store in a bottle. Wipe your face and let dry. This will help soften the skin especially in winter.

36. DRIED PEA PACK: 50 gms dried pea powder, lemon juice, 1 pinch of camphor, milk. Minutes in together and apply all over face and neck and leave on for 15 minutes and scrub off with milk. Excellent for treating scars.

37. TANGY TOOTH WHITENER: 1 tsp lemon peel powder, 2 tsp orange peel powder. Mix together and rub this on your teeth daily to whiten teeth.

38. STRAWBERRY SURPRISE: 5 mashed strawberries, 1 tsp china clay, the juice of half an orange. Mix together and apply all over face and scrub in rotating manner for 5 minutes. Wash off with fridge cold water for a smooth clean feel.

39. SPINACH SPECIAL: 1-cup of raw puried spinach, 1 tsp gram flour, juice of 1 lemon, 1 tsp fresh cream. Mix all the ingredients and apply on face. Leave on for at least half an hour and massage while washing off with water. This pack helps give skin external nourishment of iron

40. FOR OILY SKIN: 2 tsp fuller's earth, 2 tsp sandalwood powder, 10 ground basil leaves and rose water. Mix to a paste and wash your face with this. Not only will your skin feel cleaner but it'll also glow.

Other articles for flawless skin & hair:

Do you suffer from falling hair nightmares?

Home remedies for hair-care during monsoon

Home remedies for skin-care during monsoon

Beauty recipes:

Hair tonic that will strengthen your hair

Summer Exfoliating Scrub

Beauty Drink Lemona

Natural Watermelon Toner

Other recipes by the author:

Rocket Salad

Rosemary Chicken

Green Apple Salad

Lemongrass Chicken