France Finds H5N8 Bird Flu in Wild Ducks
Thomson Reuters | Updated: November 29, 2016 17:24 IST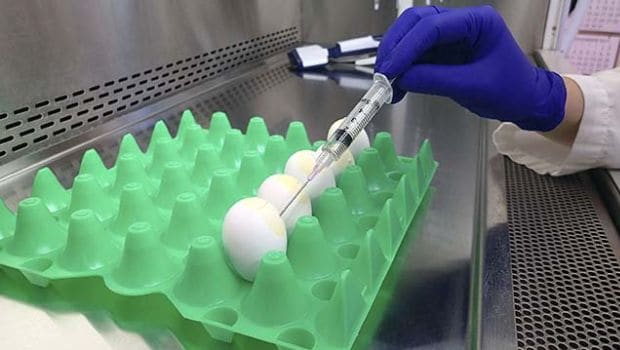 bird flu that has hit several countries in Europe leading to the culling of thousands of poultry was detected in wild ducks in Northern France, the farm ministry said on Monday.

"A first case of highly pathogenic avian influenza H5N8 was confirmed on Nov. 26 in the commune of Marck (Pas-de-Calais), on 20 wild ducks used as callers for waterfowl hunting," it said in a statement.

Local authorities increased surveillance in the area, the ministry said.

It said that the latest outbreak did not affect domestic farms and that provided no new case was found it should regain its international status of free of highly pathogenic avian flu on Dec. 3.

France, which has the largest poultry flock in the EU, is still recovering from a severe bird flu epidemic in southwestern France earlier this year which lead to a total halting of duck and geese output in the region and import restrictions from trading partners.

Outbreaks in neighbouring countries including the Netherlands, Switzerland and Germany had prompted the ministry to impose additional precautions at farms and restricted hunting and bird gathering earlier this month.
It requested that poultry farmers located in humid regions, where the risk of transmission is higher, keep poultry flocks indoors or apply safety nets preventing contact with wild birds.
Wild birds can carry the virus without showing symptoms of it and transmit it to poultry through their feathers or faeces.

Dutch authorities destroyed some 190,000 ducks on Saturday at six farms following an avian flu outbreak.

Foie gras producers, already reeling from lost sales, expressed concern this month about the European outbreaks which come just before the year-end peak demand for the delicacy.

The H5N8 virus has never been detected in humans but it led to the culling of millions of farm birds in Asia, mainly South Korea, in 2014 before spreading to Europe.

The World Organisation for Animal Health had warned in an interview with Reuters mid-November that more outbreaks of H5N8 were likely in Europe as wild birds believed to transmit the virus migrate southward.


(This story has not been edited by NDTV staff and is auto-generated from a syndicated feed.)


A severe strain of H5N8