Almost each time I'm in the US, there's a new city that announces itself as the nation's craft beer capital and occasionally also stakes a claim as one of the world's best cities for beer. From Denver to Milwaukee to Portland (Maine), each of these cities is proud of its bubbling craft beer culture. That's hardly the debate serious beer aficionados usually get drawn into. There focus is on the continent where it all began. Whether you're in Europe on a holiday or on a business trip, top notch brews are always within easy access. From brewery tours where tourists and serious beer buffs rub shoulders to iconic pubs and craft breweries, we pick four cities steeped in beer making traditions.


(Also Read:10 Things You Didn't Know About Beer)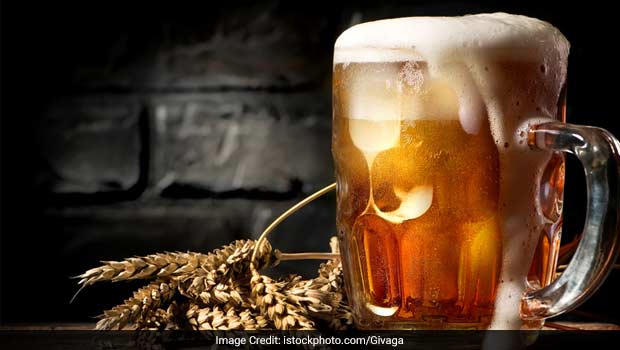 Brussels: Almost all beer trails in the European capital lead to Delirium Café, which claims to serve more varieties of beer than any other bar in the world. It's not a tall claim. The tough part is managing the glassware. There are over 1500 beers in Belgium and each beer has to be served in its very own glass. My favourite beer stops in and around Brussels include the world's oldest Lambic brewery. Yeast was an unknown commodity when this brewery commenced operations in 1702. The brewery has been using spontaneous fermentation (without yeast) to this day and their beers get a boost from two micro-organisms unique to this area (Senne Valley). Beer has been an integral part of the Belgian landscape, the country's brewing techniques can be traced back to the Abbeys. Brussels is the perfect base to explore some of the country's finest family-owned breweries; three days is a good time to cover serious ground.


(Also Read:5 Benefits of Beer - Really!)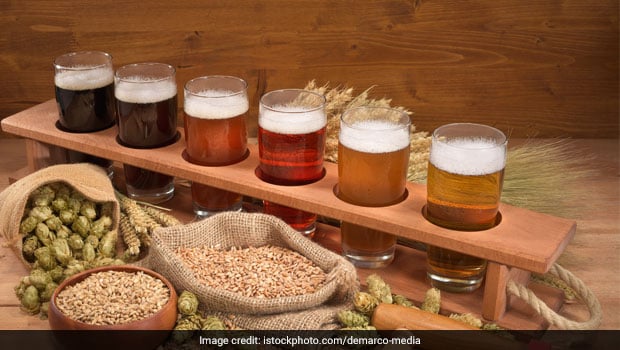 Prague: Remember to look people in the eye when you say 'Na zdravi' (the Czech equivalent of cheers) when you clink glasses at one of Prague's many pubs. It's considered bad manners if you don't. The Czechs drink more beer (per capita) than any country in the world and the first brewery here dates back to 993 AD. Beer in the Czech Republic is categorised in degrees, according to the Balling scale, which represents the weight of the liquids and corresponds to the sugar content. Most locals divide this number by 2.5 to arrive at the alcohol percentage. It's impossible to leave Prague without sampling a pilsner. It's here in the city of Plzen that the pilsner story began in 1842 and suddenly all brewers switched to the golden, more drinkable beer that eclipsed the more popular ales. Check out the city's tiny beer museum or sign up for one of the tours - my tour made three stops including the popular Prazsky Most (Prague Bridge) micro-brewery. It's not just pilsners here, I sampled a red lager, green beer (with stinging nettles) and a honey beer.


Munich: Thousands of beer fanatics converge in Munich in September for an event that's celebrated in bars around the world- the Oktoberfest. This is my favourite city in the world for beer; my visit to Munich was not timed during the Oktoberfest. My first stop was Sterneckerstrasse that is home to Munich's oldest town house (built in 1340) and celebrates two of the city's finest traditions - beer and the Oktoberfest, in a painstakingly curated permanent exhibition. German perfection is a given, most breweries still follow 15th century regulations that stipulate barley, hops and water as the only ingredients that can be used to brew beer. You will be spoilt for choice for beer venues in Munich. There are over 30 beer gardens, historic beers halls and breweries.


(Also Read:Glitter Beer Trend: Would You Like To Gulp Down A Glass Of Shimmery Beer?)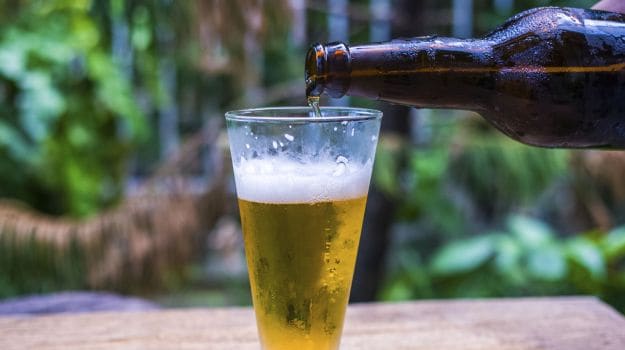 Dublin: With over 800 pubs, you're never short of options in the Irish capital. The city's most popular brew is not surprisingly what the locals call the 'black stuff'. Stout is the unofficial drink here and the St James Gate Brewery that's also called the storehouse is Ireland's most popular tourist attraction. The brewery tour saves the best for last - a free sample on the Gravity bar located on the 7th floor. It wasn't just the beer but I love the sweeping views of Dublin from this bar. That's not the only place to sample this legendary dark, toasty stout or Dublin's many pale ales, IPAs, pilsners and ports. The Temple Bar is a favourite and then Mulligan's, that Dubliners refer to as the home of the pint, where traditional Irish music is always in the mix.


(Also Read:10 Types of Beer Everyone Needs to Know)


So the next time you happen to be in Europe, head to these places and make the most of them.
About Ashwin RajagopalanI am the proverbial slashie - a content architect, writer, speaker and cultural intelligence coach. School lunch boxes are usually the beginning of our culinary discoveries.That curiosity hasn't waned. It's only got stronger as I've explored culinary cultures, street food and fine dining restaurants across the world. I've discovered cultures and destinations through culinary motifs. I am equally passionate about writing on consumer tech and travel.