Europe, in the Middle Ages, was enamoured with the East, which was exotic and alluring. And spices had a lot to do with it. The chase for spices did fan a lot of competition between the French, the English and the Dutch to gain control of trade and politics in the Indian Subcontinent. It will not be an exaggeration to say that spices were one of the reasons that Europeans began colonising parts of India.
My experience and training in Western cuisine tells me that most of it relies on pairing ingredients that share similar flavour compounds. On the other hand, what makes Indian food so flavourful is the practice of bringing together lots of different ingredients with completely different flavours.
Spices led to Globalisation
The quest for spices was one of the earliest reasons for globalisation. Long before the voyages of European explorers, spices were heavily traded products. The demand for pepper, for instance, a spice that no self-respecting European could do without, was great enough to inspire the voyages of Christopher Columbus and Vasco Da Gama, launching the first fateful wave of European colonialism. This desire for aromatic materials that added extra flavour to otherwise bland European food (as well as helped cure and preserve the meats) may still be at the core of the way trade is done even today.
The Spice Box:
Many professional and domestic kitchens in Britain are heady with the aromas of Indian spices and curries. A lot of my own dishes marry these elements and in effect, marry the two cultures. I use a lot of cumin and cinnamon in my dishes. A personal favourite is the British classic Kedgeree (a direct English derivation of the Indian khichdi) and the Piccalilli made with turmeric.
Here are some spices that are adding flavour to modern European cuisines even today, all thanks to the British who got inspired by them:
Cumin:India is the main producer and consumer of cumin. It produces 70% of the world supply. Cumin can be found in some cheeses, such as Leyden cheese, and in some traditional breads from France. I have seen elite British restaurants use cumin to add warmth to slow-roast meats such as lamb and pork.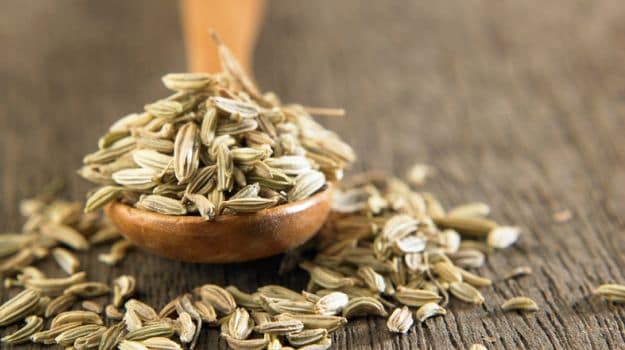 Picture Credit: iStock
While British dishes employ cinnamon in their interpretations of Indian dishes such as kebabs, the spice is mostly used to add flavour while baking or to flavour hot drinks such as coffee or hot chocolate. The warm sweet flavour makes it a popular ingredient in Western food, especially desserts (think Apple Pie).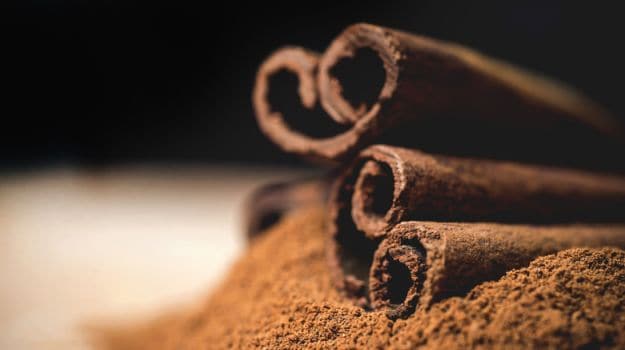 Picture Credit: iStock
Pepper:
Pepper was indubitably the most prized spice and it remains so, even now, gracing tables as a seasoning and as an ingredient for entrees. Pepper was so valuable that it was often used as collateral or even currency. In the Dutch language, "pepper expensive" (peperduur) is an expression for something very expensive. Today, pepper accounts for one-fifth of the world's spice trade. The Brits use it to churn out scones, balti meat, various hotpots and to flavour pork.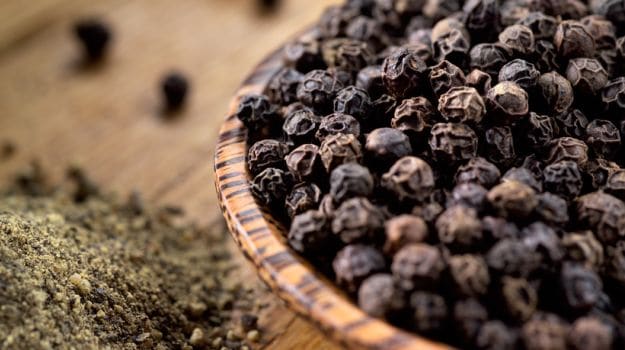 Picture Credit: iStock
Turmeric:
That Starbucks is serving our haldiwala doodh as turmeric latte is proof of how the world is waking up to the flavour of this golden spice. Turmeric has recently become popular in Western cultures. Much of its recent popularity is owed to the recent research that has highlighted its therapeutic properties, what Ayurveda has been saying for centuries. A component of curry powder, turmeric is used to make fish curries, dals, pilafs as well as in many modern European soups. Turmeric also gives chutneys and pickles (such as piccalilli) their distinctive yellow tinge, a slight peppery aroma and a musky taste.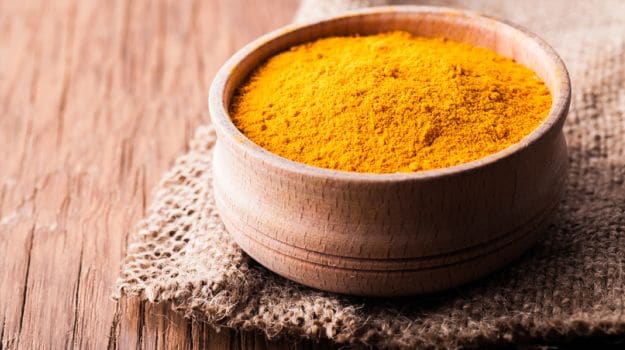 Picture Credit: iStock
Coriander Powder:
While coriander has been used as a herb by British aristocracy, their 200 years in India exposed them to the humble coriander powder which could give that inimitable taste to curries. Garam masala in UK cannot be made without coriander powder because it takes away the heat that locals have trouble with and yet gives Indian dishes that delightful aroma. In fact, some Belgian wheat beers are being brewed with coriander seeds. Coriander powder, made by powdering the roasted seeds of this herb, is being used in high-end eateries in London with orange peels to enhance the citrusy taste of desserts.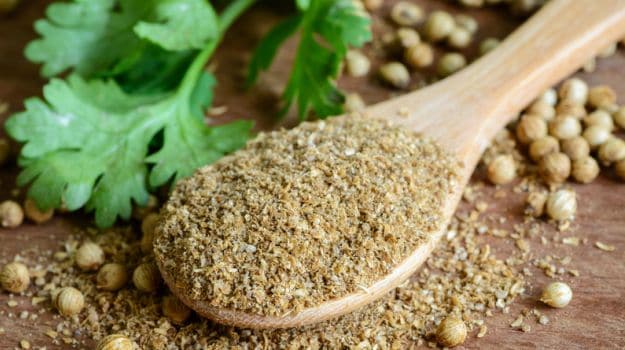 Picture Credit: iStock
BOX 1: Try out this signature Tuna Escabeche with Aubergine & Cumin Creme Fraiche, a classic example of East meets West
Ingredients:
Tuna 200gms
Aubergine/ 1 large
Cumin seeds or cumin powder from freshly roasted seeds 1 tsp
Creme Fraiche 120gms
Chopped Parsley 150gms
English Carrots 2 small ones
Shallots 1 large
Coriander Seeds 1 tsp
White Wine Vinegar 30ml
Turmeric tsp
Castor Sugar 60gms approx.
Garlic Puree: A tad bit
Method: Roast the aubergines in an oven. Rest. Mash and mix in with the Creme Fraiche. Add just a hint of garlic puree, salt and fresh cumin powder. Put in a piping bag and chill. Sear the tuna and let it rest. Roll in chopped parsley. Wrap tightly in a cling film and refrigerate. Whisk the vinegar, water, sugar, coriander seeds and turmeric in a bowl. Place in a pan and bring to a boil. Pour over the sliced carrots and shallots. Allow to cool at room temperature. Refrigerate.
To serve: Pipe the aubergine Creme Fraiche on a plate. Place slices of tuna over it. Place pickled carrots around and pour a little pickle juice on top of the tuna. Serve chilled with coriander crisp or cress.

About Chef Ashay Dhopatkar:Chef Ashay Dhopatkar is Executive Chef at A Ta Maison, Private Members Club in New Delhi. He has trained with Chefs such as Herbert Berger, Raymond Blanc, Shane Osborne, Tom Hempstead and Gordon Ramsay. His own culinary style is a blend of Modern European cuisine, with British notes, using classical French techniques.