Happy Ganesh Chaturthi
! It is that time of the year when one sees
Maharashtra
and other parts of India celebrating the festival of Ganesh Chaturthi, which marks the birth of Lord Ganesha, with much fervour. After 10 days of fun filled devotion to the lovable Lord Ganesha, the celebrations come to an end by the immersion of Ganpati, known as Ganapati Visarjan, bidding adieu only to be welcomed with greater sprightliness next year.Lord Ganesha is always portrayed with a sweet in his hand. Little wonder then that on
Ganesh Chaturthi
a whole lot of
festive delicacies
are prepared as an offering. It is said that Lord Ganesh's favourite sweet was the Ukadee che Modak. The dumplings can be steamed or fried. The
puja
concludes by making an offering of twenty-one
modaks
to the deity and as
prasad
to the devotees.Form the traditional recipe to its newer avatars, try your hand at making this sweet blessing at home.
1. Traditional Modak
Recipe by Shilpa More
Sweet flour dumplings stuffed with coconut, jaggery, nutmeg and saffron. Steamed to perfection. A famous Indian dessert consumed highly during the festival of Ganesh Chaturthi.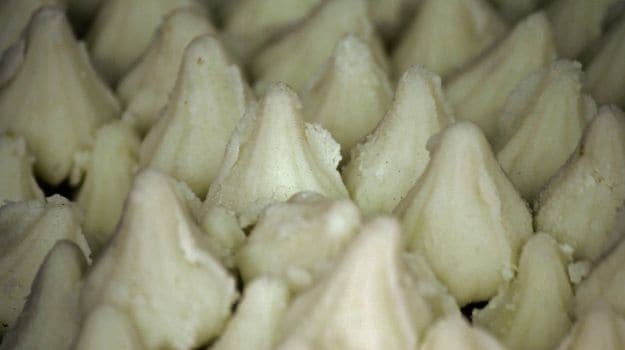 2. Fried Modak
Recipe by Anita Mokashi
Rice flour parcels stuffed with a coconut and jaggery stuffing. Fried till golden.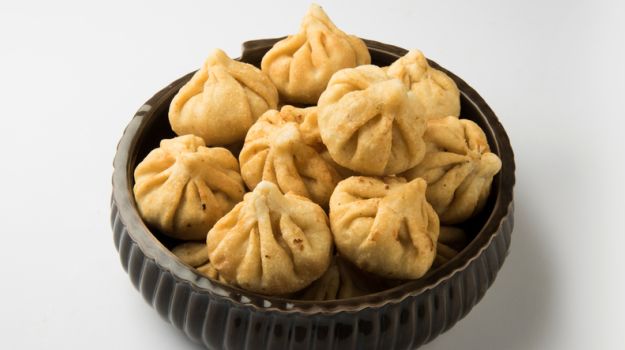 3.
Modak with Nuts and Poppy Seeds
Recipe by Anita MokashiRice flour parcels stuffed with a coconut-jaggery stuffing and some crunch. Added a few cashews, raisins and poppy seeds.
4.
Chocolate and Walnut Modak
Modak gets a modern makeover - Dumplings filled with cake crumbs, chocolate and walnuts. Served with vanilla ice cream.