Packed with a number of nutrients and vitamins, grapes are unarguably one of the healthiest additions you can make to your diet. According to nutritionists across the world, grapes nutrition are packed with antioxidants, which has some incredible benefits for the skin, hair and overall health. Several studies have also claimed that grapes may have some anti-cancer properties too. It is said that grapes were one of the earliest fruits cultivated by mankind, with its origins going back 6,000 to 8,000 years in time. It is no wonder then that you often see them in classical paintings and literature too. Botanically known as Vitis vinifera, grapes are actually 'berries' that have a semi-solid, translucent flesh inside them. Grapes have several varieties - black grapes, white grapes, red grapes etc. The versatile fruit can be eaten fresh and raw from the bunch, or be used to make wine, jam, juice, jelly, grape seed extract, raisins, vinegar, and grape seed oil etc. (Also Read:
Calories In Grapes: Here's Why You Should Add This Superfood To Your Diet
)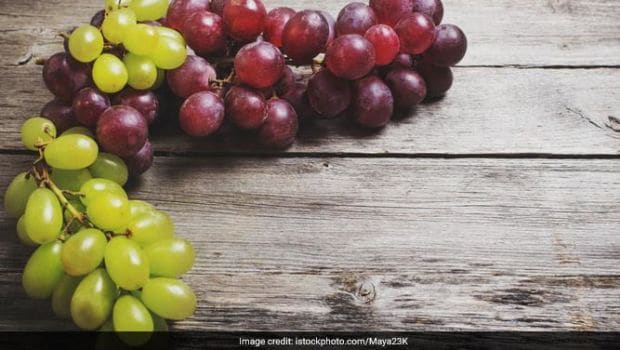 Grapes Nutrition: Health Benefits Of Grapes
1. Boosts Immunity:
A study published in journal Molecular Nutrition and Food Research, revealed that resveratrol in red grapes could work with vitamin D to raise the activity of a gene called human cathelicidin antimicrobial peptide, or CAMP gene, which is involved in immune function.
2. Antioxidant Fix:
Grapes are profuse with a range of antioxidants, from carotenoids to polephenols. These antioxidants help in preventing certain kinds of cancers and also help in maintaining heart health and youthful skin. Among polyphenols, resveratrol is known for its miraculous properties such as inhibiting the formation of free radicals. The antioxidant content is the highest in the seeds and the skin. So, don't toss them away.
3. Regulates Blood Pressure:
Grapes are loaded with potassium, which helps lower blood pressure by balancing out the negative effects of salt. A low sodium diet is beneficial for people struggling with problem of high blood pressure.
4. Good For The Eyes:
Grapes result in lower levels of inflammatory proteins and higher amounts of protective proteins in the retinas (it is the part of the eye that contains the cells that respond to light, known as photoreceptors). According to the book 'Healing Foods' by DK publishing, black grapes contain Lutein and Zeaxanthin, which are carotenoids, known to help in maintaining good eyesight. (Also Read:
Foods for Eyesight: 6 Foods that You Must Add in Your Daily Diet​
)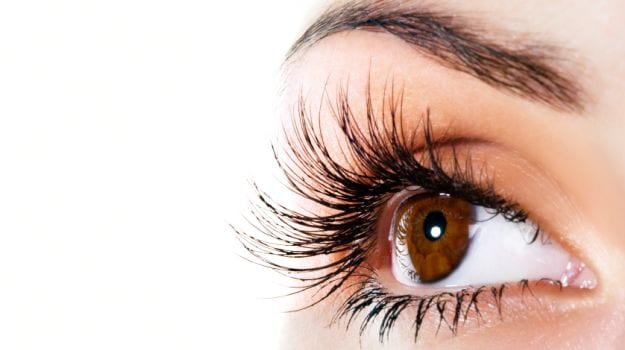 5. Maintain Water Balance Of The Body:
Due to its high potassium content and low quantum of sodium grapes help maintain the electrolyte balance of the body and flush out excess water and toxins.
6. Anti-Cancer Properties:
According to book 'Healing Foods', grapes may have strong anticancer properties too. The book notes, "The high levels of flavonoids, anthocyanins, stilbenes, and many other antioxidants, especially in dark-skinned grapes, have been found to reduce risk of cancers of the breast and prostate caused by free radical damage. Grape antioxidant dietary fibre also helps lower the risk of colon cancer."
7. Heart Health:
Resveratrol present in grapes are known to have heart protective properties. The abundant antioxidants present in grapes help prevent atherosclerosis or hardening of arteries. Polyphenols can help promote a healthy heart by increasing HDL (good cholesterol) levels and decreasing inflammation levels in the body. The potassium present in grapes help stabilise the blood pressure levels, thus enabling smooth inflow of blood through the heart and preventing risk of stroke. It's anti- inflammatory properties bring relief to the arteries and promotes heart health.(Also Read:
Calories In Cucumber: 4 Interesting Ways To Use Cucumber In Your Diet
)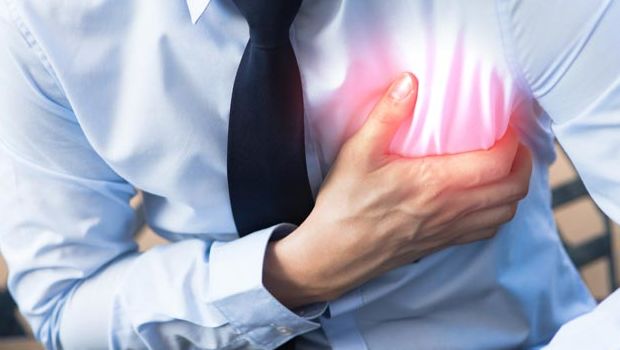 8. Relief From Pain And Inflammation:
According to a study done by Texas Woman's University revealed that daily intake of grapes can help get relief from knee pain, especially the ones triggered due to symptomatic osteoarthritis, owing to their high level of antioxidants. According to the book Healing Foods, the leaves of grape plant is rich in polyphenols, beta carotene and vitamin K, and happens to be a traditional remedy for pain and inflammation.
Grapes Nutrition Facts: Key Vitamins, Nutrients and Minerals of the Fruit
(Note: Figures are as per the United States Department of Agriculture)
Calories in Grapes: 100 grams of grapes have 70 calories.
Potassium in Grapes: 100 grams of grapes have 196 milligram potassium, which accounts to 4 percent of recommended daily value intake.
Vitamin C in Grapes: 100 grams of grapes have 3.6 mg of vitamin C, which is essential for strengthening immunity and promoting skin health.
Phosphorous in grapes: 100 grams of grapes have 20 mg of Phosphorous, which accounts to 3 percent of recommended daily value intake. Phosphorous works with vitamin D to support bone strength.
Here is a complete grape nutrition chart that will convince you to load up on the wonder fruit today. The figures are according the United States Department of Agriculture.A 100 gm of red or green (European type, such as Thompson seedless), raw grapes contain:
Nutritional value per 100 g (3.5 oz)
Energy
288 kJ (69 kcal)
Carbohydrates
18.1 g
Sugars
15.48 g
Dietary fiber
0.9 g
Fat
0.16 g
Protein
0.72 g
Vitamins
Quantity
%DV†
Thiamine (B1)
6%
0.069 mg
Riboflavin (B2)
6%
0.07 mg
Niacin (B3)
1%
0.188 mg
Pantothenic acid (B5)
1%
0.05 mg
Vitamin B6
7%
0.086 mg
Folate (B9)
1%
2 μg
Choline
1%
5.6 mg
Vitamin C
4%
3.2 mg
Vitamin E
1%
0.19 mg
Vitamin K
14%
14.6 μg
Minerals
Quantity
%DV†
Calcium
1%
10 mg
Iron
3%
0.36 mg
Magnesium
2%
7 mg
Manganese
3%
0.071 mg
Phosphorus
3%
20 mg
Potassium
4%
191 mg
Sodium
0%
2 mg
Zinc
1%
0.07 mg
Other constituents
Quantity
Fluoride
7.8 µg