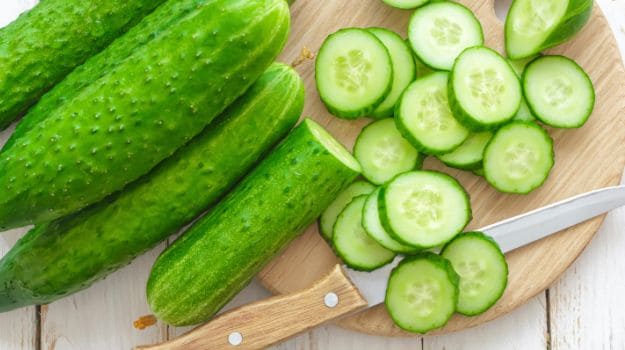 Other than this, they also contain beneficial plant sterols that help regulate cholesterol levels too. But one of the key features of cucumber's nutritive profile is its calorie count. If you are on a weight reduction diet, your dietitian or nutritionist may have told you to keep a tab on your calorie intake. The number of calories in cucumber makes it an apt choice to add it to a weight loss diet.
Here's all that you ever wanted to know about the calories in cucumber.

(Also Read: 3 Simple Ways to Remove Bitterness from Cucumber​)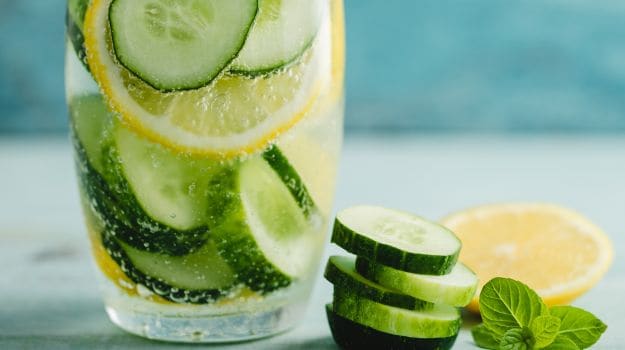 Calories in cucumber


Cucumber is also called a negative calorie food. Now when one says it is a negative calorie food, one doesn't mean that cucumber has no calories. It is called so because digesting these negative calorie foods take up more calories than what they inherently contain. Hence, nullifying the calorie addition.
Raw cucumber contains only 15 calories per 100 grams! The calorie content of the fruit actually differs according to the way you consume it, whether you leave the peel on or cut it off. Half a cup of cucumber slices with the peel intact contains just eight calories, according to the U.S. Department of Agriculture (USDA). On the other hand, the same size serving of peeled cucumbers has seven calories. Here are the total calories in cucumber, depending upon their weight and serving size.

• Calories in cucumber: 100 grams
According to USDA, 100 grams of raw cucumber with peel has about 15 calories

• Calories in cucumber: half a cup (52 grams)
According to USDA, half a cup of raw cucumber with peel has about 8 calories

• Calories in cucumber: One cucumber (8-1/4") 301 g
According to USDA, one large cucumber has 45 calories.

(Also Read: Calories In Guava: How To Use The Low-Calorie Fruit In Your Daily Recipes)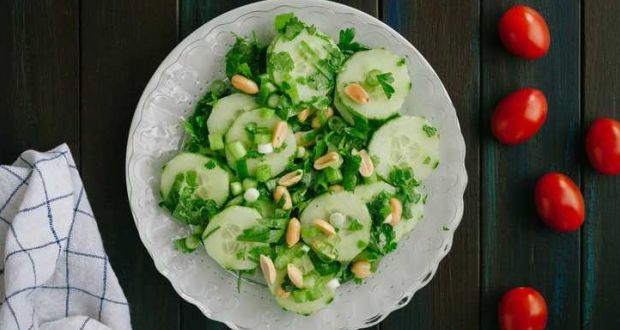 Cucumber Recipes You Can Try At Home

Calories in cucumber have made it a favourite with nutritionists across. It is best to have it raw and fresh. Don't toss away the seeds, for they have immense diuretic properties. Even its skin is a good source of silicon, chlorophyll and chemicals that aid digestion. But if you do feel like experimenting, here are few recipes.


Chilled Cucumber Soup

Beat the heat with this delicious and chilled soup loaded with goodness of cucumber, yogurt and parmesan coated croutons. And you thought soups were only good when served piping hot, eh?

(Also Read: Mango Nutrition: Amazing Mango Nutrition Facts And Health Benefits)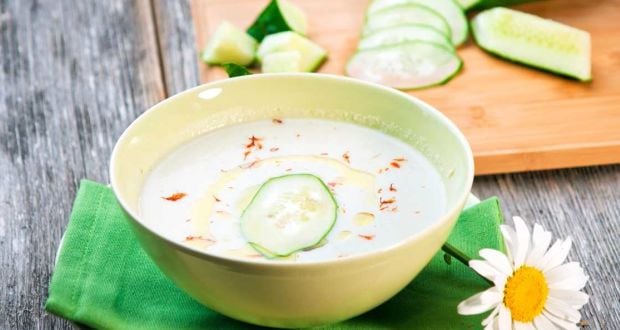 Cucumber And Kiwi Juice

Refreshing, revitalising and ever-so nutritious, this cucumber and kiwi juice is a treasure trove of antioxidants. Top it with the goodness of bean sprouts, and there you have it, your perfect summer cooler.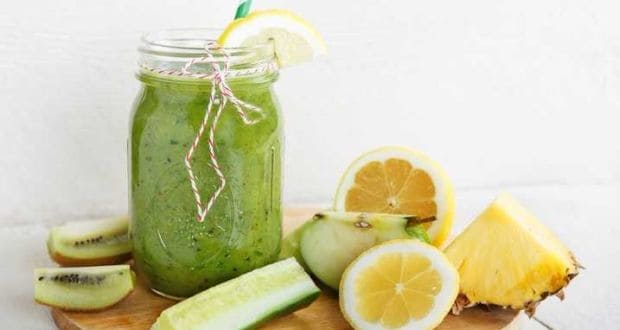 Cucumber & Pumpkin Seed Salad

Had a heavy lunch? Looking for something light in the evening? Try this refreshing cucumber and pumpkin salad. Chopped cucumbers doused in healthy dressing, sprinkled with pumpkin seeds and dill leaves. This healthy and low-calorie salad is one of the best picks for those on a calorie-restricted diet.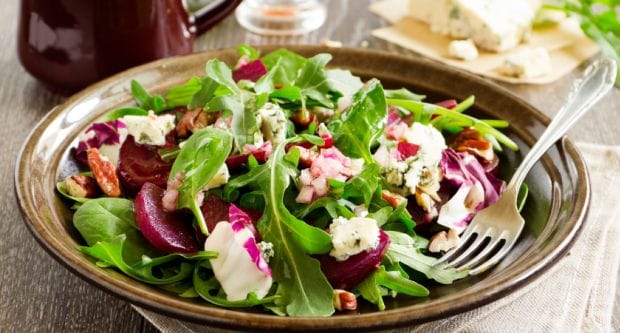 Ragi Samosa Filled With Cucumber, Peas And Cashew Nut

Light and healthy triangular puffed pockets, made with healthy cucumber, peas and cashew nuts, this low-calorie snack has your evening cravings sorted. Cucumber is packed with nutrients and has a low-calorie count; however, that does not mean you start loading up on it as if there is no tomorrow. Excess of anything is never a sustainable strategy for weight loss. If you are on a restricted calorie plan, it is always advisable to consult your dietitian or nutritionist for your recommended daily cucumber intake.


It is not officially summers, if you don't have enough green and crunchy cucumbers raiding your kitchen pantry. They are in your sandwiches, a staple for your salads, and can be found in so many lip-smacking dips too. Long story short, cucumbers are a delightful addition to mostly anything, be it sweet or savoury. The fact that cucumber is such a hit with kids, gives it an edge amongst other gourd vegetables. Cucumber is one of the ultimate cooling foods. Did you know that 97 percent of cucumber's weight is just water? Cucumber's high water content helps regulate the water balance of the body, especially on hot days. Bangalore based nutritionist, Dr. Anju Sood says "anything which has high water content, also has lots of vitamins and minerals in it. Cucumber water helps flush out toxins from the body to a great extent." Cucumbers are full of minerals, vitamins and electrolytes and are extremely hydrating. According to the book, 'Healing Foods' by DK Publishing house, "The watery composition of this member of the gourd family is packed with bioavailable (easily absorbed) minerals, vitamins, and electrolytes, making it an ideal way to increase your daily nutrients." They could also do wonders for your heart health and gut. Cucumbers contain 'lariciresinol, secoisolariciresinol, and pinoresinothree lignans (plant hormones)' that help reduce the risk of cardiovascular disease, notes the book healing food.
About Sushmita SenguptaSharing a strong penchant for food, Sushmita loves all things good, cheesy and greasy. Her other favourite pastime activities other than discussing food includes, reading, watching movies and binge-watching TV shows.