Switzerland's Heidiland region was the setting for arguably the country's best known work of fiction – Heidi. It's here that I also stumbled upon Schloss Salenegg. The French might not approve, but the Swiss confirm that it sis one of Europe's oldest modern wineries. Set up in 950 AD by the Abbots of Pfäfers monastery. It's easily one of the world's most prettiest vineyards – flanked by the Swiss Alps and a Baroque Castle. It's the Romans who were responsible for Europe's viticulture with traditions that date back two millennia.According to the FAO (Food and Agriculture Organization) 71% of the world grape production is used for wine, 27% is consumed as fresh fruit while 2% is used as dried fruit. It's a complete contrast from India where close to 90% of the grapes produced are consumed fresh. India's viticulture traditions date back to the 4th Century BC; Persian traders are believed to have introduced wine to the sub-continent. However, our modern wine making traditions date back only as far as the 1980s. India is largely a table grape production hub. The country's grape production centers like Maharashtra (over 80% of India's grape production) and Karnataka are largely focused on table grapes.
(9 Amazing Black Grapes Benefits: From Heart Health to Gorgeous Skin)
It's become quite common to see many lifestyle articles extol the health benefits of red wine. Grapes are rich in resveratrol, one of the world's best known anti-oxidants that can combat cancers of colon and prostrate, Alzheimer's and various viral and fungal infections. Grapes are also a rich source of micro-nutrient minerals (like manganese and iron) and vitamins (
Vitamin K
& C). Fresh grapes offer even more health benefits than a glass of wine or grape juice.
The three broad categories:• Table grapes:
These are grown for domestic consumption. The skin is usually thin and quite a few of these varieties are seedless.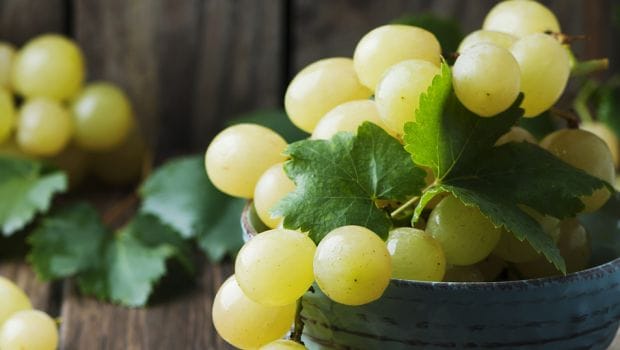 •Wine grapes:
They belong to the same species – Vitis Vinifera, but are grown primarily for wine production. Wine grapes in most parts of the world tend to be smaller, seeded and have thicker skins. These grapes are also harvested at a time when their juice is roughly 24% sugar by weight.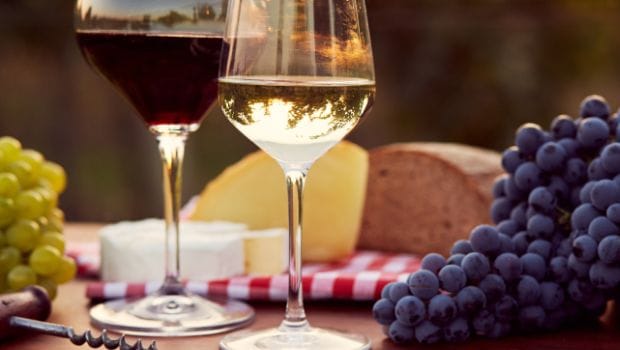 • Raisins and currants:
They are classified as
dried-fruits
, these dried grape varieties are also referred to as sultanas. The sultana was among the first known raisins and originally made from Turkish Sultana grapes.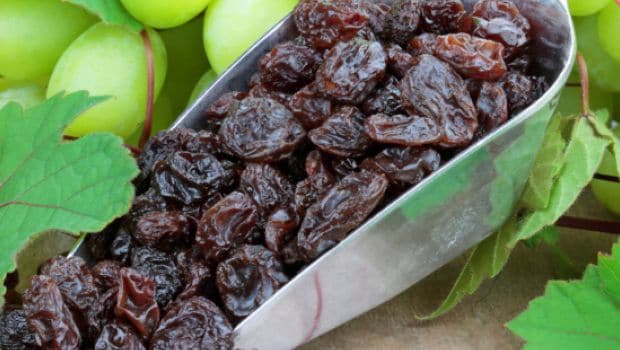 Popular grapes you can buy at supermarkets and fruit vendors in India•Thompson seedless:
They constitute more than 50% of India's grape production (It is also exported). This seedless variety is characterized by its slightly elongated shape and medium-thin skin. It is also used in the production of raisins (Thompson Seedless is the American name for Sultana grapes).
• Sonaka seedless:
It is a green variety similar to the Thompson seedless.
• Bangalore blue grapes:
They received a Geographical Indication (GI) in 2013 and has been grown in the Bengaluru-Chikkaballapur region for over 150 years. Known for its sharp foxy flavour, these small blue grapes are used both for table consumption and for jams, preserves and juices.
•Seedless blue grape varieties:
Sharad and Jumbo grapes are the popular seedless varieties grown in India. The Sharad varietal is crisp and comes in shades of black to purple and are usually oval-shaped. The Jumbo grapes are similar but come in larger clusters.
• Red globes grapes:
They are among the largest round berries of all red grapes. Most of these grapes sold in India are imported from California and get their pale red colour from their anti-oxidant properties.
5 wine grapes you ought to know•Cabernet Sauvignon:
Made popular by the red wines from France's Bordeaux region, this grape is now grown in most of the world's popular wine regions. The wines from this grape are usually medium to full bodied with an aroma that is reminiscent to blackcurrants or cassis.
• Pinot Noir:
It is rarely blended with other grapes and best known for wines that are fruity and earthy. The colour of Pinot Noir wines tend to be lighter.
(12 Surprising Red Wine Benefits: Will a Glass of Vino a Day, Actually Keep The Doctor Away?)
• Chardonnay:
This green-skinned grape originated in the Burgundy region. This medium to light body wine can be acidic and features flavours and aromas that range from apple to pear to green plum.
•Merlot
: The most planted grape varietal in Bordeaux and equally popular in Chile and Italy, this grape results in full bodied wines with a deep colour. One reason why many wine makers blend this with a Cabernet Sauvignon.
About the Author:Ashwin Rajagopalan is a Chennai-based writer who writes on topics related to food, gadgets, trends and travel experiences. He enjoys communicating across cultures and borders in his weekday work avatar as a content and editorial consultant for a global major and one of India's only cross cultural trainers.Disclaimer:The opinions expressed within this article are the personal opinions of the author. NDTV is not responsible for the accuracy, completeness, suitability, or validity of any information on this article. All information is provided on an as-is basis. The information, facts or opinions appearing in the article do not reflect the views of NDTV and NDTV does not assume any responsibility or liability for the same.
About Ashwin RajagopalanI am the proverbial slashie - a content architect, writer, speaker and cultural intelligence coach. School lunch boxes are usually the beginning of our culinary discoveries.That curiosity hasn't waned. It's only got stronger as I've explored culinary cultures, street food and fine dining restaurants across the world. I've discovered cultures and destinations through culinary motifs. I am equally passionate about writing on consumer tech and travel.