A successful model, actor, producer and a doting father, Arjun Rampal is ringing in his 45th birthday today. Arjun, who was last seen in a biography on former gangster, Arun Gulab Gawli, will now be seen in Dostana 2. Apart from being known for his amazing good looks, the Ra.One actor is known for his chiseled body and is considered one of the
fittest actors
in the industry. His hard work and hours of training that have gone into giving him a sculpted look make him an inspiration to so many young men in the country. But what is the fitness regime he follows and the diet he indulges in? We have the answers.Arjun Rampal is a fitness enthusiast and doesn't compromise on his workouts, no matter where he is. He believes that some amount of physical activity is a must for anyone looking to stay fit. Here are 10 secrets you should know about the Om-Shanti-Om actor.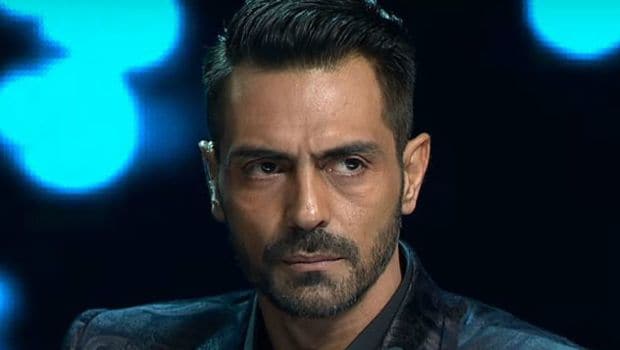 Happy Birthday Arjun Rampal
Make it a rule for yourself; take out at least one hour of your day to work out. In one of his interviews, Arjun has emphasized, even if you exercise for 30 minutes, do it with dedication and make it like it is your last. He works out five days a week and ensures some experimentation in the workout regime.
Overdoing the workout schedule will never make you fit or have a good body. Just an hour's exercise every day and following a disciplined life will definitely help you get one.
Arjun consumes five meals a day, which is carved according to the exercise plan. Your diet should not be influenced by somebody but your own body and how you want it to look like. Always get an expert's advice, so you eat according to your body.
Arjun does not eat after 9 pm as he believes in giving his digestive system some rest. He believes that a strong metabolism makes all the difference. So it is not just eating right that matters, but also how it helps in boosting your metabolism.
Working out may become monotonous, so Arjun tends to switch to other alternatives. He goes for cycling, jogging, walking or swimming. These breaks in between can keep you charged up and motivated to stay fit.
Keep yourself hydrated, as it detoxifies your body and helps you keep going through the day. Arjun follows this practice of drinking lots of water throughout the day.
One should master in at least one sport, be it cricket, football, tennis, squash or any outdoor sport. So even if you are not a gym person, you can always opt for your favourite sport that will keep your fit.
Those who are looking to have a muscular body, focus on building your stamina. There is not point having bulging muscles with zero stamina.
When Arjun has to don a lean look in a project, he cuts down on carbohydrate levels in his food. The low-carb diet may consist of high protein foods like eggs, chicken, fish and non-starchy vegetables.
Always have a fulfilling yet healthy breakfast, which also has fruits in it and a simple dinner which has no more than a bowlful of soup or salad. He prefers ghar-ka-khana to eating junk outside. A simple dal and sabji will also help you stay in shape.
So if you are looking to cut down on those kilos and get a physique like Arjun's, you must follow these rules strictly. We wish Arjun Rampal a very happy birthday and also wish him all the best for his upcoming ventures.