Keeping fit is a tough task, given our super busy lifestyle where we always have something or the other to do. It does become struggle to hit the gym because you aren't motivated enough. But all that is about to change. Thanks to some new forms of fitness that are fun and also help you reach your goals. One of the most interesting forms of workout is
swimming
and who wouldn't' love to splash into the water in this scorching heat? To break the monotony, this summer you can sign up for swimming sessions that serve as a great form of cardio exercise. Swimming
workouts
help
build stamina
and make your lungs stronger.(
Also read: 10 Incredible Health Benefits of Swimming
)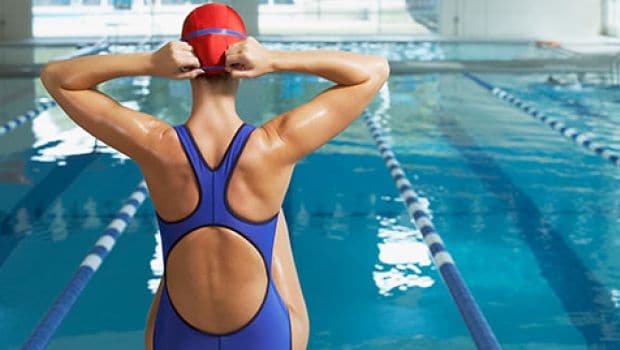 Why Swimming May be The Best Exercise for You
1. Swimming Reduces Stress
Swimming workouts actually help you calm down. Swimming is a calmative form of exercise as the sound of breathing and the water rushing by helps you focus without feeling distracted. This lowers the risk of depression and stress naturally.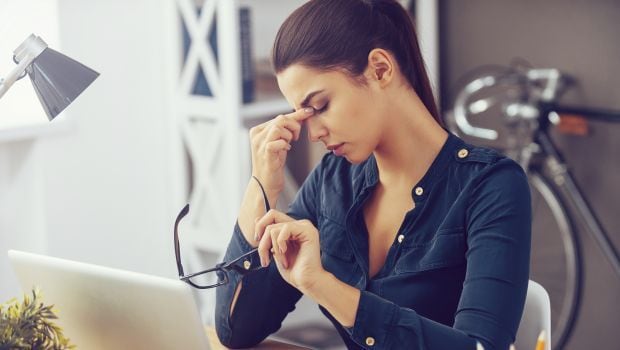 2. Swimming Strengthens Muscles
Swimmers gain muscle strength throughout the body. As compared to runners who use their lower body strength more, swimmers use all the core muscles to move their body forward in water.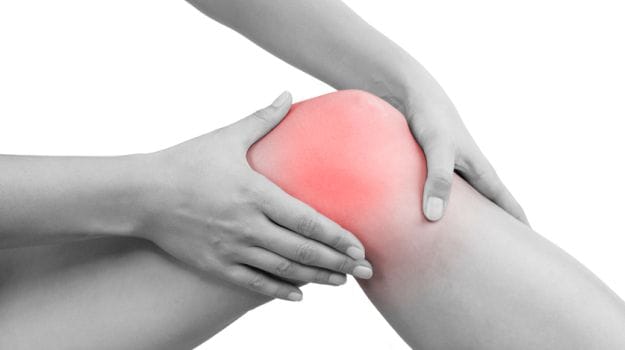 3. It is a Low Impact Exercise
With a greater ease of movement and lesser strain on bones and joints, swimming automatically becomes a low-impact exercise. As a matter of fact, you are using only ten percent of your weight when you swim due to buoyancy of water.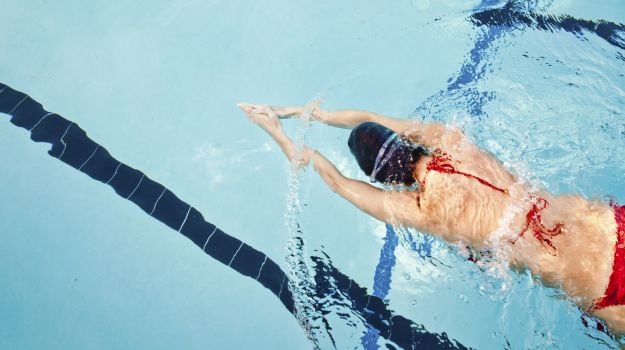 4. It lowers the risk of heart disease
Swimming is heart friendly and a great form of cardiovascular exercise. It helps control your blood sugar levels, reduce cholesterol levels and lowers your blood pressure. By swimming regularly, you are bound to remain fit in many ways.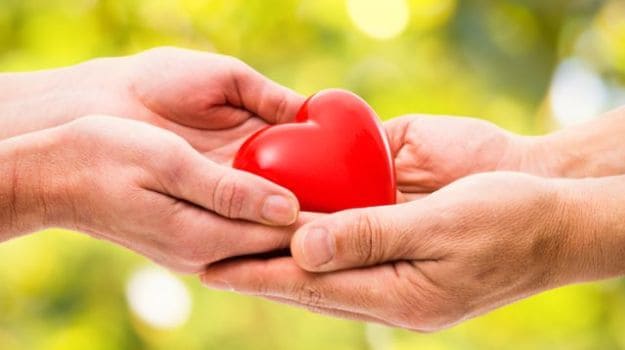 5. It helps you lose weight
And finally, it also helps you lose weight. Swimming is a rigorous physical exercise. As you increase the intensity of the exercise, it can burn equal or more calories than running.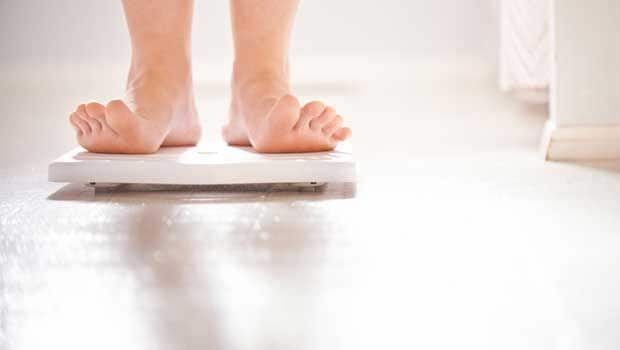 Swimming Workouts for BeginnersHere are some easy and exciting swimming workouts that will help you keep fit this season. An initial training for beginners is required and therefore, it is advised that you refer to your swimming instructor before starting any workout. Also, while swimming you may feel fatigued too soon, it is because your cardiovascular system and muscles work differently in water as compared to that on land. Your lungs will also have to adjust to a new way of breathing, which takes time and patience. The first few days would require you to build up stamina and strengthen your muscles.
Note: These are general swimming workouts and your workout session with the swimming instructor may vary.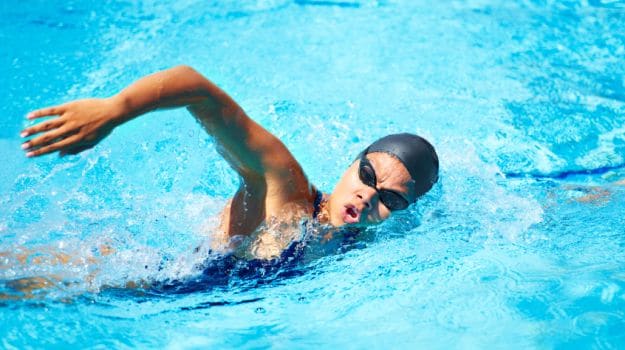 Warm-ups
Exercise 1: You would require stretching as it will help you become flexible. All you need to do is to bring your rib cage away from your pelvis. As you swim, it will help you stretch tall through your core and make your muscles flexible.
Exercise 2: You need to exercise your lower rear core muscles which are the glutes (hips). Engage your glutes by clenching them together, straighten your lower body and eventually connect your legs to your torso. This warm-up exercise will help you develop better kicking technique.
Time Period: 30-45 Minutes
1. Freestyle
Freestyle is one of the best forms to burn calories. Initially, beginners are made to learn freestyle as it includes techniques to get the position right. Once you get it right, you can do other strokes as well. Freestyle swimming helps in toning your upper limb, neck, front trunk, back trunk, lower trunk and lower limb. Each muscle group in freestyle is targeted while swimming.

2. Backstroke
Backstroke is yet another form of workout which targets all the muscles similar to freestyle. The major difference, however, is that you are required to swim on your back in backstroke; therefore you wouldn't need to get the breathing technique right. Freestyle and backstroke are both long axis strokes.

3. Breaststroke
Breaststroke is a popular short axis stroke which is used often in swimming workouts. It is a brilliant all round muscle workout. Although it is a strenuous exercise, but once you get a hold of it, it is one of the best workouts. It requires the body to move or bend along the short axis of the body at the hips. You will be required to make a wave-like motion, consequently constant upward and downward movement of the chest, engaging your core body muscles.

4. Butterfly
Considered as an advanced swimming technique, butterfly is the toughest of all the workouts and includes the simultaneous use of arms. The butterfly stroke relies on the arm and shoulder to propel the body forward in water. It also works on your core muscles, the muscles that make up the abdomen and the back. These abdominal muscles provide strength to lift yourself out of water and further curve in to return. While other swimming strokes require the legs individually to kick to move the forward, butterfly stroke requires require the legs to move as one.
Have you taken a dip yet? Do tell us if you have any other swimming workouts you love.