Lazy and lethargic morning hours can turn out to be quite annoying. An energy booster that would help motivate us to get up and kick-start the day could come to great help. While most people resort to their hot cup of tea or coffee as their morning fix, there are other foods as well that can replace that daily dose of caffeine in a healthy way and still give the body that optimum energy to start the day.


One of the dry fruits that is creating a buzz in the world of health, dates are popular for their umpteen health benefits. Dates, especially dry dates, are a rich source of natural sugars (glucose and fructose), which makes for an instant energy booster. One can simply toss it in a jar of dry fruits and consume some of it every morning to help increase energy and stamina levels. They are also full of protein and fibre, which further makes it an excellent choice to include it in your breakfast meal. It would keep you full for a longer spell and keep untimely hunger pangs at bay. No wonder dates are an indispensable part of many different cuisines across the globe.


(Also Read: 5 Best Dates Recipes | Easy Ways To Add Khajur To Your Diet)
Dates aren't just nutritionally-rich but also super delicious when added to certain dishes. You'll be surprised to know how versatile this humble fruit can be when it comes to culinary experiments in the kitchen. We bring to you some interesting ways to add dates to your morning meal.
A super quick, thick and rich shake with the goodness of dates, this milkshake is simply hard to resist. The natural sweetness of dates tossed with milk and crushed ice is just the perfect way to start your day.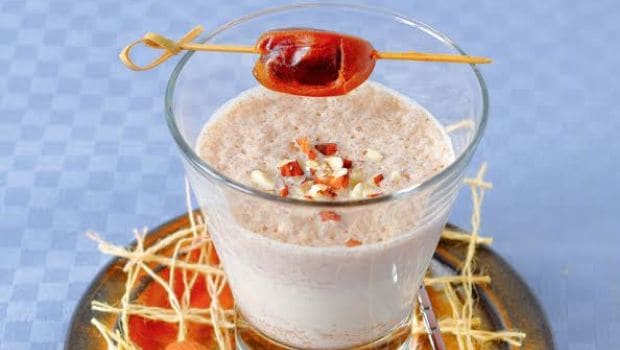 A popular Christmas snack, bacon-wrapped stuffed dates is oozing with cream cheese and has the delish bacon wrapped around de-seeded dates, which is then baked to perfection. You can prepare these mouth-watering bite-sized rolls in just 30 minutes and have them on your way to work. This delight is sure to be loved by kids and adults, alike.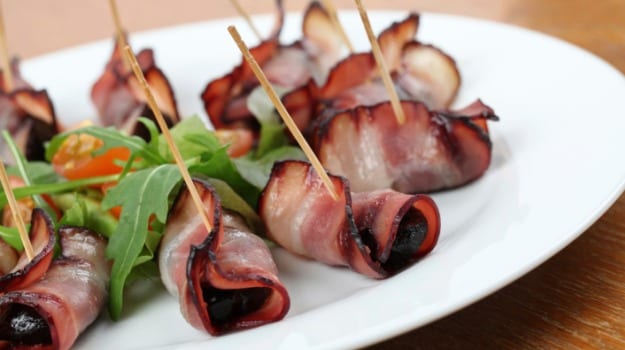 With these delectable dates recipe, you can include dates in your morning meals to start the day on a fresh and energetic note. Try them at home and let us know how you liked them in the comments section below.
About Aanchal MathurAanchal doesn't share food. A cake in her vicinity is sure to disappear in a record time of 10 seconds. Besides loading up on sugar, she loves bingeing on FRIENDS with a plate of momos. Most likely to find her soulmate on a food app.