You find them in dips, you find them in dressings and you even find them in desserts. Sour cream has become our favourite relish, ever since we have gotten too familiar with the American and European cuisine. Used majorly as a condiment in culinary preparations hailing from Europe and North America, sour cream is traditionally used as a topping for baked potatoes, it also serves as a base for some creamy salad dressings, and used as a main ingredient in Chicken Paprikash or a Stroganoff.Interestingly, sour cream also plays a key role in baking. American style doughnuts, biscuits and scones, all use sour cream as a significant ingredient. Added in the baking mixture of cakes, and cookies, sour cream gives a distinct flavor to the sweet delights. One can also see a dollop of sour cream on top of waffles and with addition of strawberry jams. A characteristic Central American breakfast or Tex-Mex cuisine would always have serving of crema (a variant of sour cream) as a staple. However, in India the tangy relish is most commonly used as a base for various kinds of dips for chips, nachos, wedges or crackers.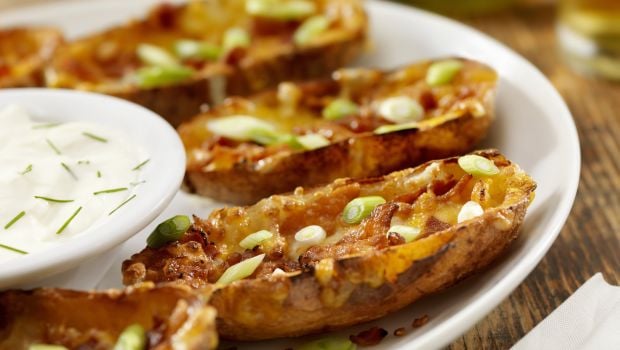 Sour Cream or creme is a staple ingredient in a Central American breakfast

The traditional preparation of sour cream is drawn out by fermenting the cream that was skimmed off the top of milk on moderate temperature. The lactic bacteria developed in the fermentation process gives the cream its characteristic tang and thickness. With about 18 percent butterfat, according to the U.S. Department of Agriculture, regular sour cream contains about 23 calories in one tablespoon.Here's how you can quickly prepare sour cream for yourself at home for a nice Sunday brunch.
Sour Cream Recipe by Chef Niru Gupta
Cooking Time: 15 minutes + Time to set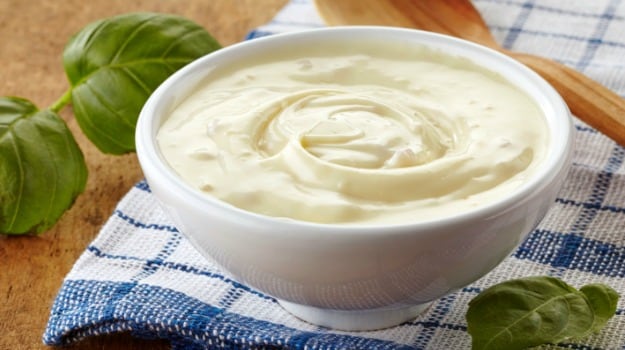 Ingredients:2 cups cream2 Tbsp yogurt for starter
How to make sour cream at home:1.Bring the cream to a boil.2.Transfer it into the container that you want to set the sour cream in.3.Let it cool to lukewarm, a drop of it on the wrist should feel neither warm nor cold. In a small bowl, beat up the yogurt starter, till smooth.4.Add 2 tbsp of the cream to the yogurt, and mix well.5.Add this mixture to the rest of the cream and stir with a spoon to mix well. Cover the container and place in a draught free place to set.6.Place it in the refrigerator for a couple of hours to set further.What are you waiting for? Just take your nachos and attack. However, be mindful of the portions for it has a high calorie count but a freshly made bowl of sour cream is definitely a healthier alternative to those store-bought dips.

About Sushmita SenguptaSharing a strong penchant for food, Sushmita loves all things good, cheesy and greasy. Her other favourite pastime activities other than discussing food includes, reading, watching movies and binge-watching TV shows.