While the nation is gearing up to celebrate Diwali 2017 with full fervor, the eastern part of the country is also immersed in the preparations for another festival that falls on the same day as Diwali - Kali Puja 2017. Celebrated widely across the states of West Bengal, Tripura and Assam, Kali Puja or Kali Pujo is dedicated to the worship of Goddess Kali. Interestingly, this ritual did not exist before the 18th century. The grand Puja and celebration was introduced in Bengal by King Krishnachandra of Navadvipa. His next generations carried on the legacy until Kali Pujo became a common fare in Bengal. Like Durga Puja, Kali Pujo is often held in Temple courtyards or pandals, however some also perform the Puja in their respective homes. The Kali Puja is celebrated on Amavasya in the Lunar month of Ashwin. Kali puja dates typically coincide with Choti Diwali or Diwali. This year Kali Puja will be celebrated on Thursday, October 19.
Kali Puja or Shyama Puja Date, Timing and Amavasya Tithi
Goddess Kali is one of the most significant deities worshipped in the eastern part of the country. It is said that just as all colours merge into black, the universe eventually merges into Kali, the fierce and feisty epitome of Shakti who also happens to be a loving mother to all those who seek her blessings with devotion.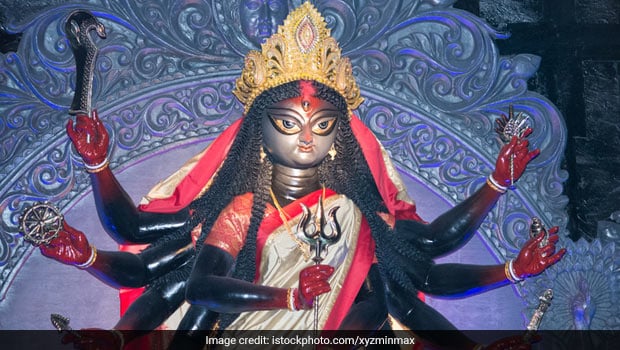 The rituals of the Puja are usually performed at the night. Some devotees even observe a fast which they open only after the Puja rituals at night. Goddess Kali, is worshipped with her favourite red coloured hibiscus flower. She is also offered sweets, rice, lentils, and fish.
A day before Bengalis welcome Goddess Kali amidst them, they also celebrate Bhoot Chaturdashi, The night before Kali Puja, Bengalis light 14 lamps or diyas at home. It is believed that these 14 lamps ward off evil spirits. Some also say that these diyas are lit in remembrance of past 14 generations of ancestors. It's believed that the night before Kali Puja, the spirits of these ancestors descend upon the earth. On Bhoot Chaturdashi, people also eat fourteen types of saags or green leaves. Devotees flock to the market to buy choddo shaak or 14 kinds of leafy vegetables. These vegetables are then eaten by the family to keep the evil energies at bay.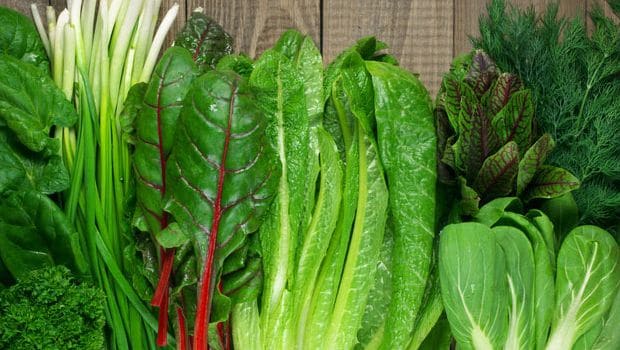 On the day of Kali Pujo, devotees gather in the Pandal to worship the deity. One of the most significant highlights of Kali Puja has to be the bhog that is served in the pandals, which could either contain the khichudi and labra or luchi and some vegetables. People also enjoy this festival with a lavish spread at the end of the day in their homes - one of the highlights of most meals is mangsho or goat meat which is enjoyed by the devotees after the conclusion of Puja.
Kali Puja or Shyama Puja Date and Amavasya Tithi
Kali Puja Muhurat: 11:31 p.m to 12:21 p.m.
Amavasya Tithi Begins = 00:13 on 19/Oct/2017
Amavasya Tithi Ends = 00:41 on 20/Oct/2017
About Sushmita SenguptaSharing a strong penchant for food, Sushmita loves all things good, cheesy and greasy. Her other favourite pastime activities other than discussing food includes, reading, watching movies and binge-watching TV shows.