Korean culture, music, dramas, and beauty have become all the hype in the last few years. While most of us can't seem to get enough of all this, there is one more category that has taken over many. Any guesses on what it could be? Well, of course, we are talking about food! Many restaurants and cafes have started serving Korean specialties, and some of us even try to make them at home. And if you are a fan of the same, then till now you must have tried that famous instant ramen, teokbokki, kimchi and more. So, to add one more dish to your menu, how about you try making the Korean fire chicken?! Famously known as buldak, this recipe is fiery to the point that it could bring tears to your eyes. Despite that, this recipe has a separate fan base!


(Also Read: Love Korean Food? Try Out The Recipe Of Veg Spicy Korean Rice Cakes (Tteok-Bokki), Video Inside)


Many people top this crispy chicken recipe with cheese to make the taste more bearable. However, if you think you can handle the spice, we suggest trying it out just as it is! In this recipe, you will need a mix of spice and sauce to bring out the spicy taste. Rest, the crispy chicken is sure to melt in your mouth. Check out the full recipe below: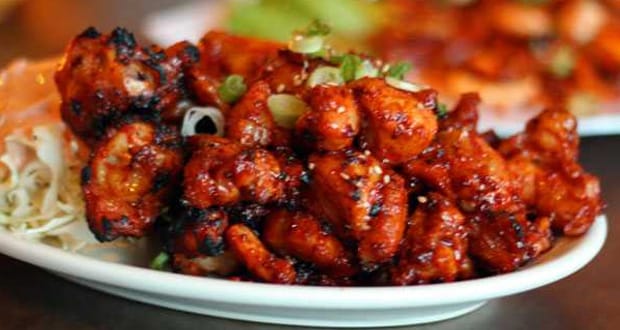 Korean Fire Chicken: Here's How To Make Korean Fire Chicken
Rinse chicken drum sticks in cold water and de-done meat with a sharp knife. Cut into four even. In a large bowl, mix chicken with soy sauce, sugar, mul yut (substitution honey), and ground pepper. Marinate in the refrigerator for 30 minutes.


(Also Read: Fan Of K-Culture? This South Korean Food Guide Should Be On Your Menu)


Now in a blender, mix gochugaru, onion, garlic, soy sauce, pear, mustard, and sugar. Once completed, leave it aside for later use. On a non-stick frying pan or skillet, the cook prepared chicken. Take out chicken only and leave excess ingredients in a frying pan or skillet. In a large bowl, thoroughly mix chicken with blended sauce. In the same frying pan or skillet, add olive oil to taste and cook for an additional five minutes on medium-high heat. Serve hot on a plate.


For the full recipe of this spicy chicken, click here.


Make this amazing delight, and let us know how you liked its taste!