As we are ready to bid adieu to the hot and humid weather of the peak summer season, we are quite not ready yet to say goodbye to our favourite summer fruits; and one of them is litchi. The sweet juicy fruit is loved by many people, who either eat it raw after peeling or juice its flesh to make refreshing litchi juice or smoothie. If you want to make the most of the last lot of seasonal litchis, make chilled ice creams with it and store it in your freezer to keep enjoying the deliciousness of this summer fruit.


Now, there are two kinds of ice cream lovers - one who like icy cold popsicles on a stick, and the other kind like their dessert softer and creamier (especially, kids). We are sure you'll find the two kinds in your family as well. So, make icy litchi popsicle and creamy litchi kulfi for your whole family. While ice cream is popular across the globe, kulfi is an Indian speciality that we love in equal measure.


Here are two ways of making chilled litchi desserts - both so simple that you can make the two kinds of litchi ice creams at the same time.
(Also Read: How To Make Mango Ice Cream At Home - Without Eggs)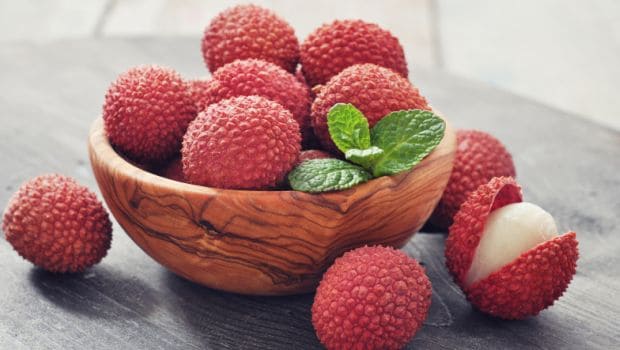 Milky Litchi Kulfi Recipe:


Ingredients:


1 cup chopped litchi flesh


1 cup milk (preferably, full fat)


1 cup milk powder


3/4 cup sugar


1 cup cream or malai (milk fat)


Method:


Put litchi flesh and sugar in a blender and blitz to make sweetened litchi puree. Pour the litchi puree in a bowl, add milk, milk powder and cream or malai. Whisk everything together to make a smooth batter. Pour the batter in kulfi mould or a plain large bowl (smooth out the top layer), and freeze for at least 2 hours. Garnish with pistachios or other dry fruits and serve.


Icy Litchi Popsicle (Ice Cream):


Ingredients:


2 cups litchi flesh


11/2 cup sugar


Method:


Simply blend litchi flesh and sugar together to make smooth puree. Pour the litchi puree in ice cream mould with a stick attached, and freeze for 3-4 hours.


Make litchi ice cream and litchi kulfi to impress your family and treat them with this fruity litchi dessert to cool off this summer.
About Neha GroverLove for reading roused her writing instincts. Neha is guilty of having a deep-set fixation with anything caffeinated. When she is not pouring out her nest of thoughts onto the screen, you can see her reading while sipping on coffee.