You can be in any part of the country, you won't find anyone who doesn't like Punjabi food. Rich curries, robust spices and filled with love, Punjabi cuisine is supposed to be had with open arms and a big smile. With such mouthwatering delicacies like sarson ka saag, butter chicken, paneer makhani, chole and aloo curry, your Punjabi meal is bound to make you happy. Although, we can never get enough of the usual Punjabi sabzis, we still wanted to try this lesser-known fusion curry of aloo and chole. And were we glad that we did?


Aloo chole ki sabzi is another offering from the vast Punjabi cuisine that will win your heart instantly. Here's an easy recipe to help you make this authentic Punjabi delight. It is usually had with poori but you can also enjoy it with bhatura or naan or rice.



(Also Read: 13 Best Punjabi Recipes You Must Try)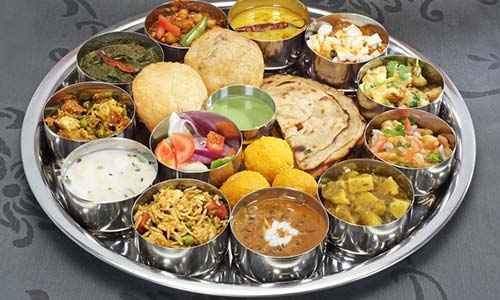 Ingredients:
(Serving: 4)


1 cup chole (chickpeas)
3 boiled potatoes
1 tea bag
Half tsp baking soda
2 tomatoes, pureed
1 inch cinnamon stick
2 bay leaves
4-5 cloves
5-6 black peppercorns
3-4 cardamom pods
1 tbsp anardana (dry pomegranate seeds)
Half tsp turmeric powder
1 tsp garlic, chopped
1 tsp ginger, chopped
Half tsp coriander powder
Salt to taste
Red chilli powder to taste
Slit green chillies and ginger slices for garnishing


Method:


Step 1 - Soak chana overnight in water with some salt. Pressure cook the next morning along with tea bag and baking soda.


Step 2 - Grind whole spices - cinnamon stick, bay leaves, black peppercorns, cloves and cardamom. Grind anardana with some water to make paste.


Step 3 - Heat oil or ghee in a pan, saute garlic and ginger till slightly brown. Add tomato puree, anardana paste, whole spice powder and saute for 2 minutes.


Step 4 - Add turmeric powder, red chilli powder and coriander powder and saute till the tomatoes cook.


Step 5 - Add chole along with some water they were cooked in. Add cubed boiled potatoes and cook everything for 5-10 minutes. Adjust the amount of water as per your preference.


Step 6 - Serve with the garnishing of slit green chillies and julienned ginger.


If you are a fan of Punjabi food, you have to try this aloo chole recipe.

About Neha GroverLove for reading roused her writing instincts. Neha is guilty of having a deep-set fixation with anything caffeinated. When she is not pouring out her nest of thoughts onto the screen, you can see her reading while sipping on coffee.