NDTV Food Desk | Updated: November 27, 2017 17:15 IST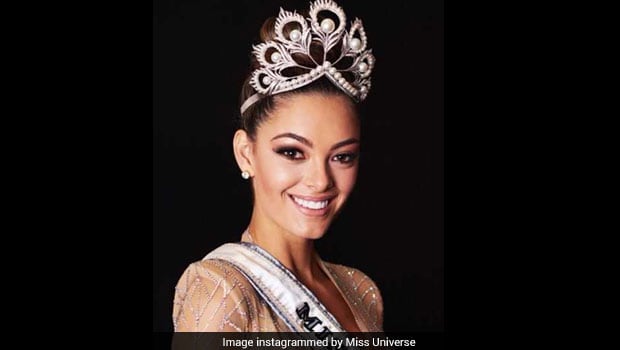 th Miss Universe Competition in Las Vegas, United States. Nel-Peters beat first runner-up Miss Colombia Laura González and second runner-up Miss Jamaica Davina Bennett o grab the top spot and adorn the crown. During her journey, she garnered a lot of praise for her passionate thinking and emerged as an early favourite. One of the most coveted beauty pageants, the Miss Universe Competition demands a lot in terms of a fit physique, an active lifestyle and overall good health. Take a cue from some of the food and fitness secrets of Miss Universe Demi-Leigh Nel-Peters.

1. Nel Peters is a fitness enthusiast and would not skip her regular gym routine even for day. You'll probably find her working out on weekends too. Have a look.

(Also read: Diet and Fitness Secrets of Miss World 2017 Manusha Chhillar)

2. She loves spending time outdoors and enjoys trail runs, hiking and road races. 3. Her favourite meal? She loves pork ribs with a barbeque basting served with oven roast vegetables and oxtail in a red wine reduction served with samp. She's a big fan of South African cuisine.

You'll often find her sharing pictures of South African traditions and family meals on Instagram.



4. She is known to have followed a customized fitness plan created for her by a leading fitness center in South Africa that uses innovative techniques like electro muscle stimulation and new devices and equipment. They offer short but very intensity 20-minute sessions during which electrical current is passed through your muscles to contract them.

5. A peak into her Instagram account will tell you that she also loves to travel and try new cuisines. Her best foodie experiences include Green Chicken Curry in Thailand, Bread and Cheese in Holland and crepes in Paris, as shared by her in one of her recent magazine interviews.

Look at her enjoying a bowl of pasta. Adorable!


And here, you can see her drooling over Greek Frozen Yogurt in Greece.


Many congratulations, Demi-Leigh Nel-Peters! We hope you continue to inspire us in many more ways.



Business management graduate from South Africa, Demi-Leigh Nel-Peters has been crowned Miss Universe 2017 at a grand ceremony held to commemorate the 66