Greek yogurt is having a moment. For the last several years, people around the world (except the Greek obviously), have been slowly succumbing to its charms, and quite rightly. The thing is delicious. I ate my first Greek yogurt way back in 2007 or so, on a long visit to Greece, and I have not looked back since. At the time, I wasn't aware of any stores stocking it, so I used to make my own, top it with honey and walnuts, and eat it like a pudding. At the time, 'clean eating' wasn't a thing, I had no idea about its nutritional values, I just ate it for its taste.On the other hand, we have regular yogurt, or as we call it, dahi or thaair.Dahi is shorn of any hip, exotic elements; it shows up on breakfast tables every day, is eaten with dal chawal sabji roti, and I often administer it to my family when they get a tummy upset. Not quite as glamorous as its Greek sister, but to my mind, equally delicious and healthful. But let us take a closer look at both.
(Also Read: 10 Things You Can Make With Yogurt)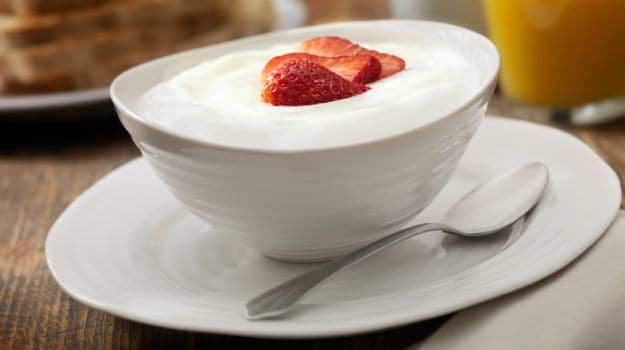 Greek

yogurt

tends to be a lot thicker and creamier than dahi.

Making the YogurtsWe all know dahi. It's a pretty basic dish in most parts of India, and very easy to make at home. All it needs is a spoon of already-set dahi (starter yogurt), some milk, and a warm place to set, and it's done. Greek yogurt takes this process just one step further. After all, it is essentially dahi, with the whey drained out. All you have to do is spoon the set dahi into a fine-mesh container, lined with cheesecloth, and allow the whey to drip out for a few hours. It's that simple!
The Health BulletinGreek yogurt tends to be a lot thicker and creamier than dahi. By all accounts, it also has more saturated fat and protein than dahi, while dahi has higher carbohydrates and sodium. Both are very healthy, because of the live bacterial cultures, but apparently Greek yogurt has a slight edge, because of its higher protein and lower carb content. This means that it will help you stay full for a longer time. There's another reason — because the Greek yogurt has been divested of some of its lactose through the straining process, it is easier for lactose intolerant people to digest.
Regular dahi gets a leg up via its calcium content. A six- ounce serving provides approximately 30 per cent of our daily calcium requirements, whereas Greek yogurt supplies about twenty per cent (some of the calcium is lost during the draining procedure).Be warned though, that this may not hold true for commercial, store-bought yogurts, both Greek and otherwise. For instance, many companies add sugar and colour and artificial flavours to yogurt. This is especially true when it comes to Greek yogurt, so if you're not making them at home and need to be cognizant of health concerns, keep these in mind. Plus, Greek yogurt in itself, is a fatty yogurt, so read the nutrition labels carefully. Some Greek yogurts have as much fat and sugar as a pudding! Besides, some companies add gum, starches and powdered milk proteins into their Greek yogurt, along with collagen, an animal product, that lends a certain texture to it — all excellent reasons to check the labels, especially if you are vegan or vegetarian.For those looking to lose weight, homemade Greek yogurt and dahi are the best bet. In a study published by The New England Journal of Medicine in 2011 (Changes in Diet and Lifestyle and Long-Term Weight Gain in Women and Men), 120,877 north American men and women were studied for twenty years. The results indicated (among other things) that weight change "was inversely associated with the intake of vegetables (−0.22 lb), whole grains (−0.37 lb), fruits (−0.49 lb), nuts (−0.57 lb), and yogurt (−0.82 lb)." This only means that (age-related) weight gain can be controlled by eating yogurt (and fruit and vegetables and whole grains and nuts).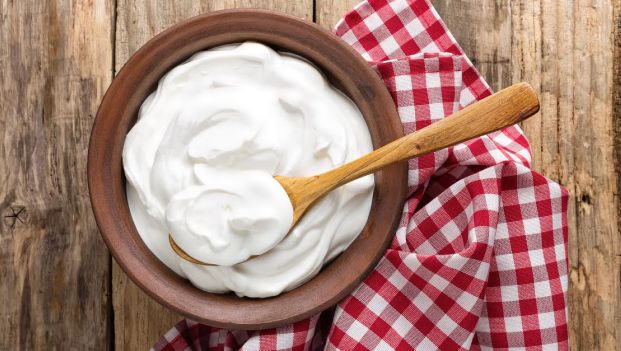 Greek

yogurt

consists of as much fat and sugar as a pudding.
Cooking With YogurtIn a dairy-crazy India, dahi has found its way into countless dishes: off the top of my head, I can think of the crowd favourites of dahi bhalla / dahi vada, dahi aloo, a sea of raitasand chaats, dahibhindi, dahi shorbas, kadhis, shrikhand, and that's just a tiny speck on the spectrum of dahi-based dishes. It is used as a tenderizing and moistening agent for chicken and mutton, blended into a smoothie with fruit and veg, thrust into salad dressings, used as a base for cooling vegetable soups (try a chilled carrot or pea soup blended with a blob of dahi at the end) and eaten with morning muesli.Greek yogurt, on the other hand, is somewhat unexplored here. You can of course, have it plain, or blended into a smoothie with avocado, and fruit. You can use it as a healthy (and vegetarian) mayonnaise substitute, or at a pinch, as a substitute for creme fraiche. In the USA, it's even been used in cocktails! I am not that adventurous though, so here are my suggestions for how to eat Greek yogurt.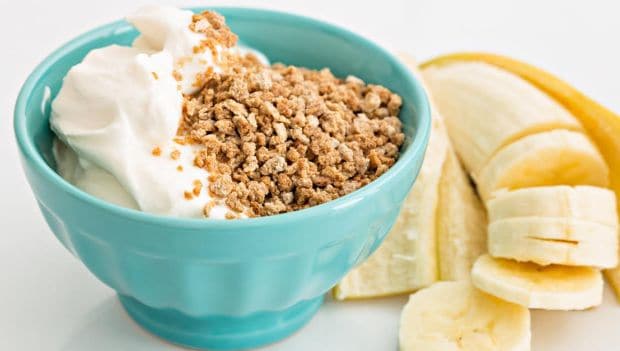 Greek yoghurt is somewhat unexplored
Try it (as most Greeks do) slathered with honey and crisp walnuts; for those who don't like honey, you can pour chocolate sauce over and serve with chopped fruit (bonus points if you poach the fruit first). Again, do as the Greeks do and turn it into a tzatziki (very much like a garlic-laced cucumber raita). Unlike dahi, it won't curdle when lightly heated, so it can be used to add depth and thickness to a soup. And to end the meal, add cocoa powder to Greek yogurt, with a dribble of vanilla essence and powdered sugar, for the quickest chocolate pudding ever!
About the Author: Meher Mirza is an independent writer and editor, with a focus on food and travel. Formerly with BBC Good Food India, she loves anime, animals and artsy things but also comics, technology and death metal.
Disclaimer:The opinions expressed within this article are the personal opinions of the author. NDTV is not responsible for the accuracy, completeness, suitability, or validity of any information on this article. All information is provided on an as-is basis. The information, facts or opinions appearing in the article do not reflect the views of NDTV and NDTV does not assume any responsibility or liability for the same.