10 Best Pork Recipes
Aashna Ahuja , NDTV | Updated: August 29, 2017 16:55 IST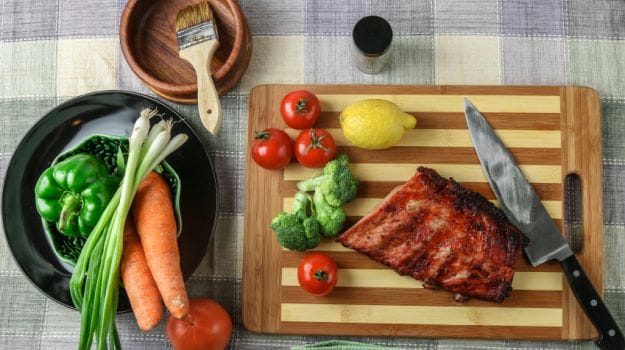 Juicy, tender and divine - pork can be the centerpiece of your upcoming dinner party, and even find a loving place on your family's weekday menu. It is a versatile meat that goes with everything and pairs beautifully with different flavours and cuisines. You can prepare it in a dizzying number of ways: roasted, grilled, stewed, steamed, cured, fried, sautéed, smoked, braised, broiled and even stir fried. From being referred to as "the other white meat", pork is now one of the most-often-eaten meats and very popular in Germany, Spain, Italy, China, Korea and America. From roasts to chops and salads to curries, if your looking for some interesting pork recipes then you've certainly come to the right place.

Cooking with pork is a textural experience - you can prepare a marinade by combining your favourite flavours in an oil base or concoct a dry rub with a combination of herbs, spices, salt, pepper and other ingredients. But we'll come out and say it - it is not an easy task. It's a challenge because you have to get it just right. But we promise, with our tips you can cook tender and juicy pork every single time.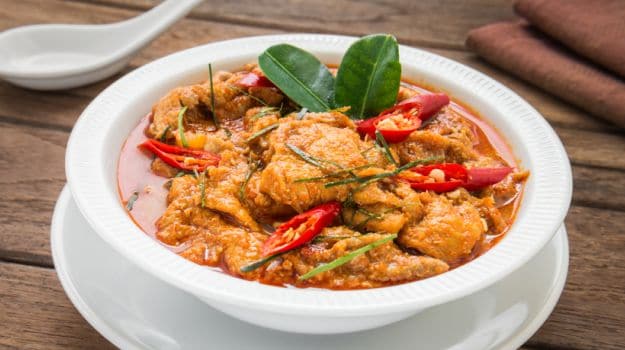 Smart Tips and Tricks1. Purchasing Pork
A carefully selected pork cut is the secret behind a perfectly cooked pork dish. While buying pork, search for an even pink colour and a thin rim of fat around the edge of the meat. Look for firm cuts with lower fat content like the loin or leg.

2. Know Your Cuts
It is equally essential to know the cuts before you cook the pork. Leg is usually for ham, boneless roasts and cutlets, while the side is for bacon and spareribs. The loin is for tenderloin, loin chops and Canadian-style bacon, whereas the shoulder butt is for sausage and ground pork.

3. Stop!
Let your chops sit on the kitchen counter for 30 minutes or so before you begin to cook them. If the meat is too cold, the outside will overcook while the inside comes to the right temperature. Giving the pork a little time to warm up will ensure a nice crust on the outside, with a tender and juicy center.

4. Temperature is the Key
Cook pork to an internal temperature of 145 to 160 degrees F; this holds true for roasts, tenderloin, and pork chops. You can also get your pan screaming hot, then take it down to medium because that first blast of heat helps get a good golden crust. Medium heat helps keep the outer edges tender while the center reaches the perfect temperature.

5. Don't Overcook
Let's face it, there is nothing worse than overcooked pork. Strictly keep a note of the temperature and the cooking time.

6. Don't Dig Right In
We know it's difficult, but once you get your pork onto the cutting board, don't touch it for 10 minutes or else all the juices will escape.

Are you craving for some sizzling pork just off the griddle? Well, we've got you covered with gorgeous ways to dress up this dinnertime favourite with fresh flavours and new twists. No matter which cut of pork you serve, from chops to tenderloin, we have recipes for every night of the week. Now use our smart tips and cook up a storm with our 10 best pork recipes.

1. Roast Pork Belly
Recipe by Chef Joey Matthew

Pork belly perfection! Guaranteed to produce juicy pork, this roasted version spruced up with an irresistible apple and onion sauce, served on a bed of roasted vegetables is so tantalising, so tender - you can thank us later.

Click here for the recipe.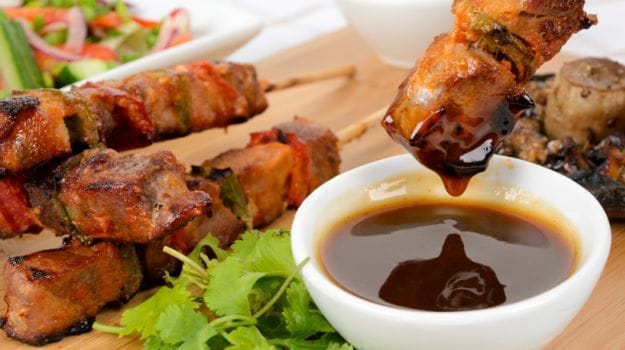 2. Thai Pork Salad
Recipe by Chef Nikhil Chib

Cooked in a fish sauce with avocado, cucumber, spring onions and jalapenos, you'll want to make this sensational lean pork salad time and time again. Healthy and nothing short of spectacular!

Click here for the recipe.

3. Coorg Pandi Curry (Pork Curry)
Recipe by Chef Aditya Bal

Straight from Karnataka into your kitchen, spicy pork curry made with cumin, coriander, fenugreek and a masaledar paste. Serve piping hot with one portion of steamed rice.

Click here for the recipe.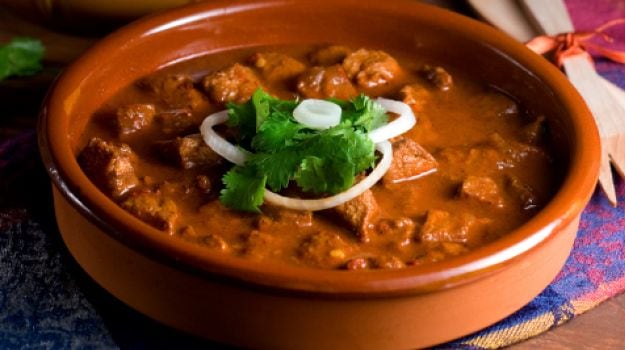 4. Pork Ribs with Asparagus and Lemony Milk Mushrooms
Recipe by chef Joey Matthew

Perk up some pork in the oven and go on a gastronomic journey. Enjoy the crunchy texture of asparagus infused with garlic and some chewy mushrooms flavoured with milk and a kick of citrusy-lemon.

Click here for the recipe.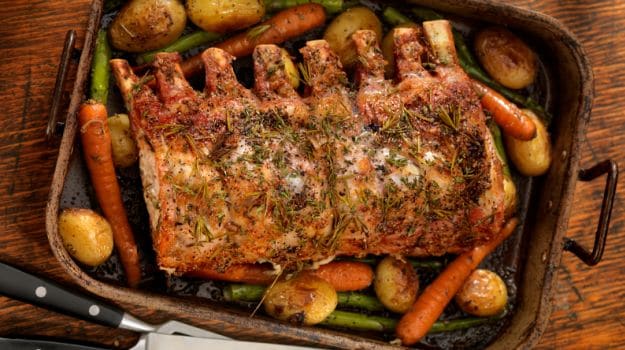 5. Pork Vindaloo
Recipe by Chef Niru Gupta

A winner for dinner. Cooked in a fine paste of hot chillies, ginger, garlic and fried to perfection - this Pork Vindaloo recipe will take you straight to foodie heaven. This pork curry is not only simple, but really flavourful.

Click here for the recipe.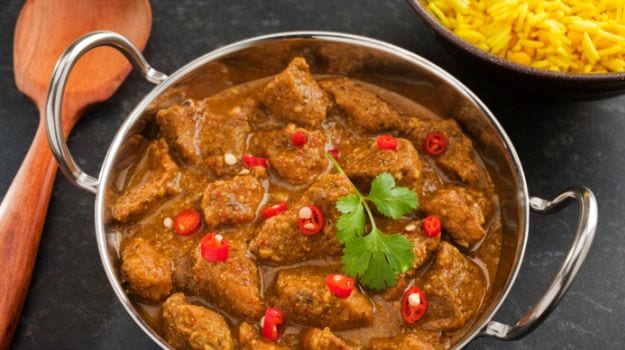 6. Jamaican Pork Chops
Recipe by Chef Vicky Ratnani

Fire up your grill! Everyone will enjoy these Jamaican-style pork chops with a scrumptious marinade of thyme, maple syrup and Worcestershire sauce. Crispy on the outside and juicy on the inside, why not treat your family to this tonight?

Click here for the recipe.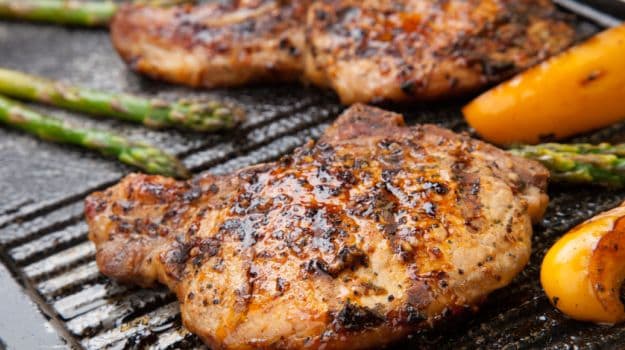 7. Lemon Pork
Recipe by Chef Nikhil and Natasha

Good food doesn't have to be complicated, and this zesty lemon pork definitely proves that. Fried golden and jazzed up with coconut, garnish this easy and fragrant curry with coriander leaves and you're good to go.

Click here for the recipe.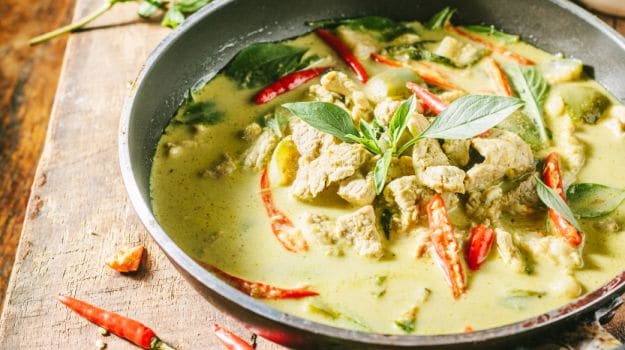 8. Pork Sorpotel
Recipe by Chef Niru Gupta

Spice up your meal with this Goan delicacy! Cooked with cloves, onion and chili, your family and your taste buds will be oh so grateful.

Click here for the recipe.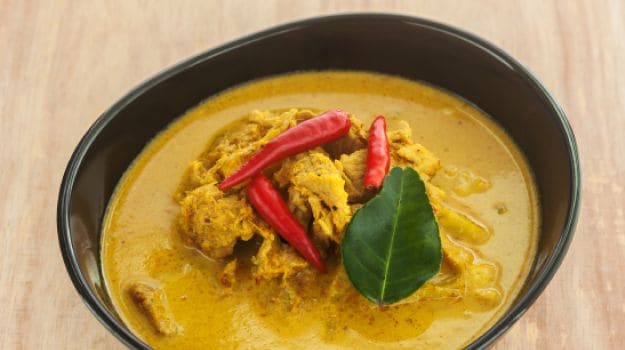 9. Priyanka Chopra's Pepperoni Pizza
Recipe by Priyanka Chopra and chef Alessandro Percico, Grand Hyatt, Mumbai

Skip the takeaway tonight and grab your aprons instead! It doesn't get better than Priyanka Chopra's favourite pepperoni pizza loaded with Mozzarella and Parmesan, and topped with sun-dried tomatoes.

Click here for the recipe.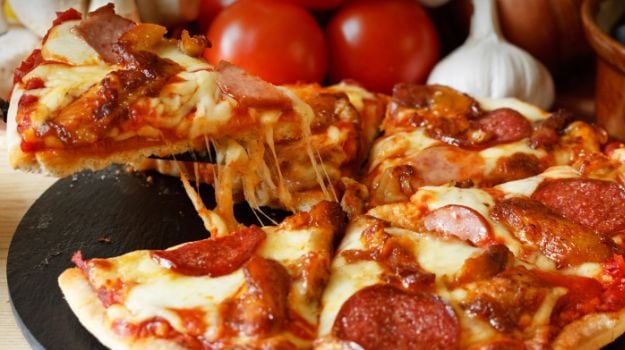 10. Banh Cuon (Vietnamese Dumplings)
Recipe by chef Nikhil and Natasha

Oozing with exotic flavour and texture, serve these steamed Vietnamese pork and mushroom dumplings with a cucumber stick and delicious dip. Easy-to-follow and just delectable.

Click here for the recipe.