Mysterious Death of Chickens Stirs Panic
PTI | Updated: December 03, 2014 17:59 IST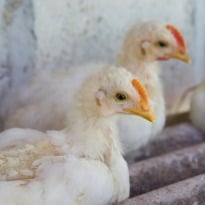 Death of 40 chickens and hens in a farm on the outskirts of the city near Kerala has triggered panic among people. The incident was reported from the same area where
thousand of birds were being culled since November 26 due to outbreak of H5N1 virus.

The poultry farm owner filed a complaint with Animal Husbandry department stating that 25 chickens and 13 hens were found dead in his farm yesterday. Another 20 hens were found totally fatigued.
According to the local police, senior officials of the Department rushed to the spot to take blood samples of the live birds. They also took away the carcasses and sent them for lab tests. Kerala government had initiated a massive culling operation of birds since November 26 in the three affected districts of Alappuzha, Kuttanad and Pathanamthitta in order to prevent spread of bird flu. So far, no person has been reported infected by the virus.

This recent incident of mysterious death of chickens and hens has added more to the ongoing panic among the locals.