Spicy, tangy, sweet and a whole lot more. The versatility of authentic Rajasthani flavours perhaps makes Rajasthani cuisine one of the richest cuisines in the world. You can explore all these flavours and more with Royal Rajasthan at 'Daniell's Tavern', The Imperial New Delhi. The latest menu packs some of your most favourite traditional Rajasthani dishes, be it the soul-soothing
dal bati churma,
the mouth-watering
gatte ki subzi
to the feisty and tender
laal maas
. Rajasthani food is a wide and interesting mish-mash of royal and the local recipes sourced in the limited range ingredients and unique cooking style. The royal recipes are as much a part of the rich legacy of Rajasthan, as their palaces and folklore. Located in the arid regions, Rajasthan may not be blessed with a bounty of ingredients to play around with, but that has never stopped the Rajasthani kitchens to innovate and produce the culinary marvels that has caught the fancy of not just the subcontinent but of the world. Speaking about their new menu, Chef Prem K Pogakula- Executive Chef The Imperial, New Delhi says, "The cuisine that originated in the state of Royalty engulfing the surrounding regions in India, forms Rajasthani food. The state is famed for its rich regal culture and heritage and continues to fascinate food connoisseurs for its unique and distinct flavours. The arid nature of the region, the extreme climatic conditions, scarcity of water and vegetation has witnessed evolvement of unique cooking styles and food habits of the natives that is noticeably different from other Indian cuisines. The Rajasthanis have moulded their culinary styles in such a way that many of their dishes can be shelved for several days and served without heating. The royal heritage of the region as well as the gastronomic enthusiasm among locals have led to a wide variety of delectable and exquisite Rajasthani dishes starting from main courses to snacks to sweet dishes. Some items like dal aati churma have garnered both national and international popularity among foodies."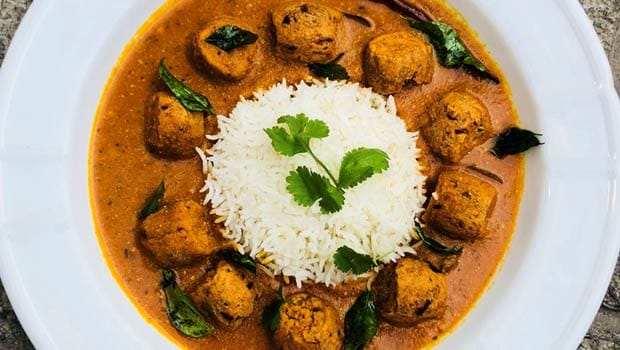 Gatte ki subzi at the Daniell's Tavern, The Imperial
You can enjoy the authentic Rajasthani fare at the Daniell's tavern till the end of this month. Indulge to your heart's content in the savoury round of snacks like
ker sangri tikka
,
Rajasthani mirchi vada
and smoky
khad murgh.
The heart-warming mains like
bajre ki roti
along with the wholesome
laal maas, khatto murg, Rajasthani tawa macchi
or the good
old dal bati
prepared with dollops of ghee will make sure you are licking your fingers long after you have left the dinner table. End the round of indulgence with nookti, small pearls made of gram flour dipped in sugar syrup and served with chilled reduced milk or creamy and delicious
lapsi
a Rajasthani sweet dish made of broken wheat pieces and ghee along with nuts, raisins and dried fruits.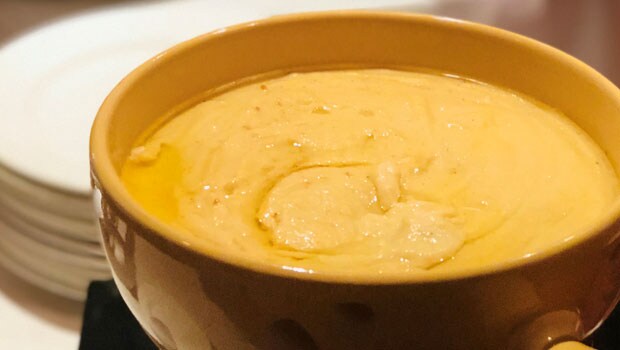 The grand and mighty feast awaits you at the Daniell's Tavern, The Imperial. Here are the details:
Dinner Timings: 6:30pm-11:45pm
Duration : 16th-30th April 2018
Meal for two : INR 5000 + taxes without alcohol