Talk about Rajasthani cuisines, Laal Maas and Gatte ki Sabji come to mind and why not? The spicy masaledar taste of these delicacies is bound to make you fall in love. However, what's even more interesting is the variety of interesting rotis that the royal state boasts of; from Bajra ki Roti, Bejad ki Roti and Tikkad and of all, one unique roti that caught our attention was the Khoba Roti. Khoba is a Marwari word that literally translates to cavity or depression (lowering something down with pressure). This thick roti makes for an amazing accompaniment for various vegetables and also a great travel buddy. This roti is made with wheat flour and loaded with ghee, but is not what you'd expect.

According to Chef Ashwani Kumar Singh from the Leela Ambience Convention Hotel in Delhi, "Khoba Roti is nothing like your normal Tawa Roti, although it is made on a tawa. The name khoba signifies the shape of the roti, which has indentation or cavities in it. Originated from the many villages in Jodhpur in Rajasthan, it is a very thick roti that has various cavities that are manually made using one's thumb. This roti is generally used as a plate considering it has tiny bowl-like cavities to fill in."

"It is made with wheat flour, salt and lots ofdesi ghee. When it is put on the tawa, you are required to make deep cavities with your thumb on the upper side and then pour lots of ghee into the cavities and cook till crisp. Remember to cook it on a low flame; considering it is very thick, one should ensure it is not left under-cooked."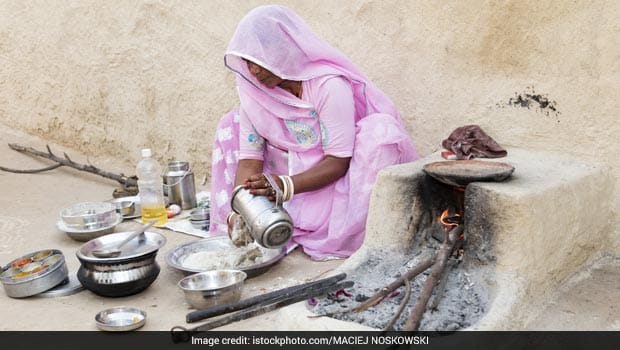 Khoba Roti is nothing like your normal Tawa Roti, although it is made on a tawa

Khoba Rotis are best cooked on a gas tandoor, but must be cooked over a low flame for a longer period considering the size, which is approximately one inch wider.

What is Khoba Roti Best Eaten With?





Khoba Roti is best eaten with semi dry delicacies like Panchkuta, which is a slightly modified version of Kair Sanghri. Rabodi ki Sabzi, which is a papad-like sabji with semi curry and spices and Gwar ki Phali; one can eat with pickles and chutneys too. These vegetables are placed on the tiny cavities and then eaten along with the roti. This is how Khoba Roti acts as a plate in itself. You can also eat it with non-vegetarian dishes, but because it is too heavy a dish, it may not prove to be a great accompaniment for your non vegetarian delicacies.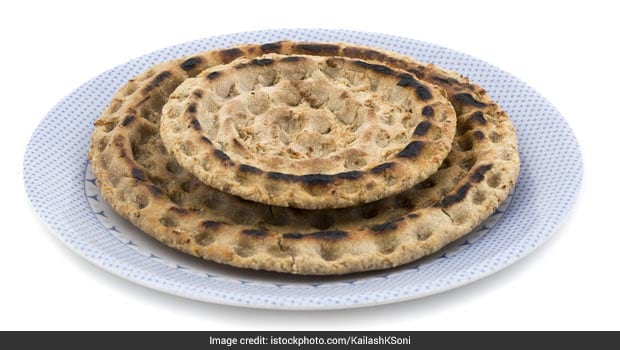 Khoba Roti is best eaten with semi dry delicacies like Panchkuta and other sabjis

Talking about the history of Khoba Roti, Chef Ashwani tells us, "Jodhpur had many communities and villages wherein villagers used to travel long distances for business or shikaar, so they used to take these rotis as they were convenient and didn't need many frills around to eat food. They could easily keep the sabji on the roti and eat as they travelled." This travel friendly roti is made simple, that is without masalas, so that it does not over power the taste of other sabjis.

You can also make it at home; here's an interesting recipe of Khoba Roti by Chef Kunal Kapur that you must try. Also, a lovely Kairi Curry recipe by Chef Ajay Chopra to relish along with it. Or if you are planning to visit Rajathan anytime soon, do not forget to stop by for an amazing Khoba Roti!