'No discount' threat pushes people to buy health food
IANS , New York | Updated: May 23, 2014 11:18 IST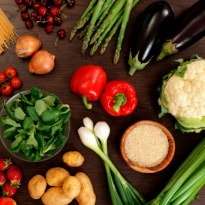 What would you choose if given an option by your neighbourhood super mart: Hike your healthy food purchases or lose monthly discounts?

People are more likely to choose healthy options at the grocery store if they are told to risk losing their monthly healthy food discount, said a new research.

The researchers conducted a randomised controlled experiment with over 6,500 households enrolled in the Discovery Health Vitality Rewards programme in South Africa.

They were given an opportunity to voluntarily increase their healthy food purchases by 5 percentage points for next six months or forfeit their entire monthly cash-back discount on all healthy food items, said the study that appeared in Psychological Science.

The data revealed that only the households who volunteered to put their cash-back discount on the line increased their healthy food purchases - by an average of 3.5 percentage points - over each of the six months in the study.

"Those who failed the task and did not get the discount nevertheless wanted to stay in the programme," said psychological scientist and study co-author Dan Ariely of Duke University in North Carolina, US.

"The power of a financial incentive can motivate people to do a lot of things, but constantly doling out increasing amounts of money to keep incentives going over the long term might quickly sap institutional coffers or prove ineffective," the researchers added.

They found that shoppers who agreed to put their grocery discount on the line would be more likely to make healthier choices at the grocery store."The new research indicates that people really do understand the importance of purchasing healthy foods, and are even willing to put a constraint on themselves as a way of changing their environment in order to try to achieve that goal," added the study.