Stuffed paratha, kulcha and naan don't need any vegetable sabzi; only curd, chutney or achaar is enough to round it off a wholesome meal. A regular sabzi or curry dish might take away the essence of stuffed roti by muting the flavours of the stuffing. But simple gravy can be perfect to pair with our naan, kulcha, paratha, or even rice dishes like pulao and biryani. Here's a quick and easy-to-make gravy that you can whip up in minutes to serve a complete meal to your family without wasting too much time and effort.


This onion-tomato-milk gravy is creamy and rich in flavours and is sure to enhance, not subside, the flavours of your stuffed rotis. You just need a handful of common kitchen ingredients to make this sour and luscious gravy, which you won't be able to stop eating. It will do its job way better than any chutney, trust us on this.


(Also Read: How To Make Garlic Naan At Home Without Tandoor, Oven And Yeast)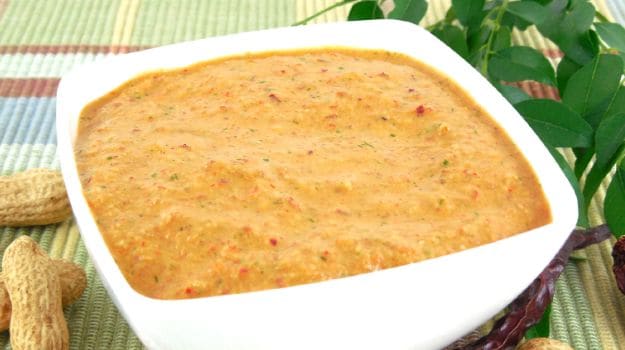 Simple gravy recipe:
Serving - 2


Ingredients:


2 onions, roughly chopped
Half green chilli, roughly chopped
2 tomatoes, roughly chopped
1/4 tsp elaichi powder (green cardamom)
1 tbsp curd
2 cups milk
Salt to taste
Red chilli powder to taste
1 tsp garam masala
Half tsp soy sauce

Method:


Step 1 - Heat oil in a pan and saute chopped onion and green chilli till onions turn brown.
Step 2 - Add tomatoes, salt, red chilli powder and elaichi powder. You can also use 2 small elaichis and crush them to make powder.
Step 3 - When the tomatoes wilt, add curd and stir for 1-2 minutes. Turn off the gas.
Step 4 - When the onion-tomato mixture cools down, grind it to make a paste. Add some water, if required.
Step 5 - Heat the paste again in a pan, add milk, and let it cook for a couple of minutes till you get gravy of desired consistency.
Step 6 - Add soya sauce and stir well. Turn off the gas and add garam masala, and mix.


Serve this gravy hot with your stuffed naan, kulcha, or paratha with any kind of stuffing inside. Amritsari kulcha, cheese naan, aloo paratha, paneer paratha - everything will go with this gravy. Kids, especially, will love this flavourful and creamy gravy with a hint of sweetness from cardamom.


About Neha GroverLove for reading roused her writing instincts. Neha is guilty of having a deep-set fixation with anything caffeinated. When she is not pouring out her nest of thoughts onto the screen, you can see her reading while sipping on coffee.