Jeff Arnett, the Master Distiller of Jack Daniels came to India a few weeks ago. Yes, there is such a thing as a 'Master Distiller' - someone whose knowledge and sensory skills are key to maintaining the taste and brew of the spirit. It's probably the best job in the world - who would mind such an arduous task as going through multiple tastings, discussions on wooden casks and charred maple syrups to maintain the quality of existing brands or coming up with new variants every now and then. While it sounds simple and rather fun, the actual job entails far more precision and attention to detail that we would ordinarily imagine. From the source of the
water
, to the temperature at which the spirit is left in casks, to the quality of yeast used- there are more than a few factors that ultimately affect the colour, taste and flavour of what could become your favourite on-the-rocks drink.
Jeff is the first Master Distiller for the brand who does not belong to the Jack Daniels family, and only the 7th one in the brands existence of over 150 years. He has in his team close to a 100 people who are trained to taste the different variants and give their valued feedback. He has been at the helm of affairs for many years now, though this was his very first visit to India. Goes to show the overall interest in India's growing whisky loving population. He interacted with a mixed crowd of F&B professionals on a weekday morning and a lot of interesting anecdotes and trivia came out through the course of the 'masterclass.' Here are a few that would interest anyone who enjoy a little mystery and charm surrounding their whiskey.(Aslo Read: 6 Different Types of Whiskeys a Whiskey or a Whisky Lover Should Know! )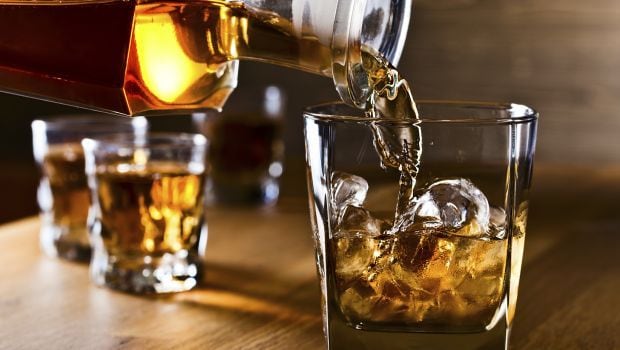 Scotch is typically sold on its 'vintage'Whiskey, Whisky & Bourbon
There's always some confusion around the terminologies. Let's simplify and settle this once and for all.
Whiskey is a broad category of alcohol, and can be distinguished on the basis of its colour, taste and smell. The beverage is made by distilling a fermented grain mash (could be wheat, rye, barley or corn) that is aged in large wooden barrels or casks. The type of wood these barrels are made of would typically give the final product a distinct and, often signature, colour.
Whisky (without the 'e') is produced in Scotland, and all whisky that comes out of Scotland is called Scotch. Scotch is typically sold on its 'vintage' and the number you see on the bottle is the number of years the spirit has been aged for. Oaks casks are typically used for this and a single cask can be used for nearly 70 years before being discarded.
Now, let's come to what Bourbon is - by law, Bourbon in order to call itself that, must have at least 51% corn in its grain mash. If it has less than that, it cannot be qualified as Bourbon. Additionally, it must be stored in a new charred oak cask and cannot have any additives. A charred oak cask cannot be used more than once if it's bourbon you are making. So, what do they do with all those once-used casks, you ask? They ship them off to Scotland, Ireland and other countries where this is not a requirement.
(Aslo Read:
Confused Between Whiskey and Whisky? Know These Stark Differences
)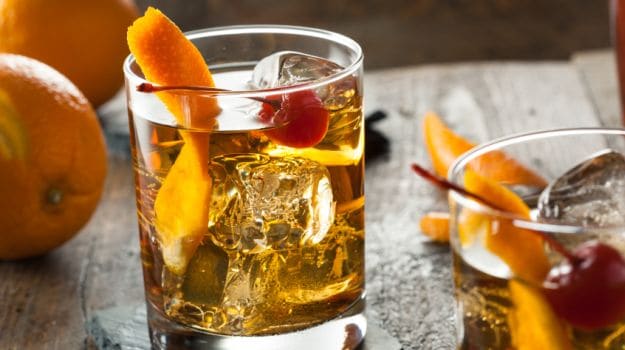 Whisky (without the 'e') is produced in ScotlandOriginally, all American whiskeys would predominantly use rye in the grain mash - so it was somewhat of a bold step for Mr. Jack Daniel to think of creating an American whiskey without the use of rye. It was unheard of back in the day.
So, Scotch is whisky made in Scotland. Bourbon is whiskey made in the USA. And, not all American whiskey is Bourbon.
How The Master Distiller Influences What Everyone Drinks
Jeff Arnett spoke at length about the 'character' of Jack Daniel, the founder and the first person to want to create a non-rye whiskey at a time when all American whiskeys used rye for the signature taste and flavour. There were other decisions he made in the brand's early years, which shaped the characteristic taste of the brand. This included a very strategic step to move his unit closer the source of water that he thought brings about the best taste. Till date, the brand and current distillers use the same water source that was first used in early 1900s.
For most brands across the world, the master blenders and distillers' own beliefs and preferences always determine what the final product would taste like. Not surprising, but certainly food for thought.
The Angel's Share
Did you know what this is? It's literally the part of the whiskey that goes missing from the barrels no matter how tight the seal. It's a cheeky way of explaining what cannot be controlled. But, the wastage that comes in the form of 'Angel's share' can be significant for whiskey makers. Anything from 1% to as high as 10% of the whiskey can be lost to what can only be described as loss due to evaporation. If the weather is warm and hot, the loss in percentage terms can even be higher.(Aslo Read: 8 Tips You Must Remember to Order and Drink Whisky Like a Pro )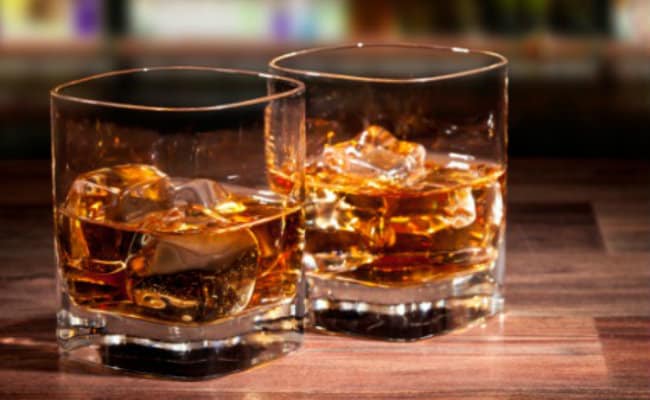 All American whiskeys would predominantly use rye in the grain mashWhile Whiskeys are known by their nuanced flavour and taste, and that's how most people decided what they like/dislike, a little about the history and story behind the making of a whisky only adds to the overall charm and mystery. Takes a little bit of the 'snob-value' away and makes it far more relatable.
And, that was our favourite part of the session with Jeff Arnett. A good story, neat or on the rocks is always welcome!