Subway Opens 300th Outlet in India
IANS , Mumbai | Updated: October 22, 2012 15:09 IST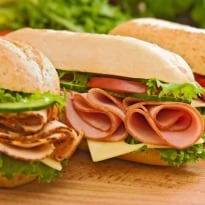 World's largest quick service restaurant chain Subway Friday opened its 300th outlet in India, at the Mumbai airport. It plans 700 more outlets in the country in five years, a top company official said.

"Opening the 300th restaurant in India underscores the growing preference of Indian consumers towards fresh and healthy food," said Robby Gulri, Subway India's area development manager.

With a presence now in more than 50 cities, Subway will focus on tier-II and tier-III cities and achieve its target of operating 1,000 outlets in India in five years, including 450 by 2013-end, Gulri said.

Run on the franchise model, the new outlet here is located at Chhatrapati Shivaji International Terminal II.

"The success of this model highlights the growing spirit of entrepreneurship in the country," Gulri said.

Subway is known for its low start-up cost, simple operations, flexible floor plans and worldwide brand recognition, making it appealing to potential franchisees, he said.

Keeping in mind Indian sentiments, Subway has adapted a specific menu sans beef and pork.
Subway also has vegetarian restaurants in Noida, Mumbai and Jalandhar. Two more are planned in Gurgaon and Amritsar.

Subway is based in Connecticut in the US.