When it's blazing hot outside most of us just don't feel like eating anything. However, the entire day cannot be sustained just on fluids. Summers need to be battled by staying hydrated at the same time ensuring proper nourishment to the body. If you are one of those who is always pressed for time and battling untimely hunger pangs, do not worry, we've got the ultimate recipe for you to fight those mid-meal hunger attacks and feel full and refreshed.
Shakes and smoothies are celebrated and best loved in summers. The best produce of the season can be teamed with low-fat milk or yogurt to arrive at sumptuous shakes or smoothies. Throw in some of your favourite nuts and seeds or a scoop of classic vanilla ice cream topped with a generous drizzle of hot chocolate sauce... lip-smacking indeed!(Also Read: Survival Series - How to Make a Quick and Easy Breakfast Smoothie)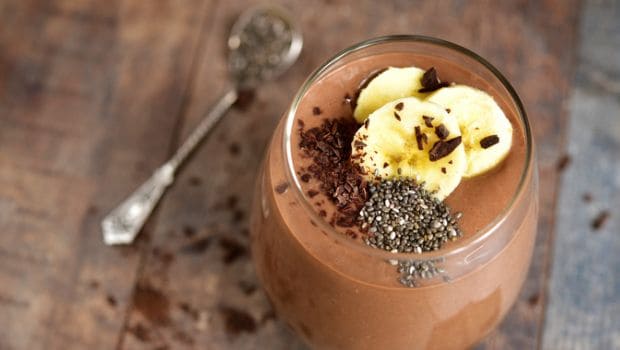 "Milk is a meal in itself. For summers you can even opt for low-fat milk or yogurt. One of the best ways to curb hunger pangs is to quickly make a milkshake. Blend in some of your favourite fruits, nuts and seeds. Not only will this supply all essential nutrients to the body but also give an instant energy boost to you," says a Delhi-based Nutritionist Anshul Jaibharat.
If you have been dreaming of relishing a summery treat, don't bother stepping out in the sun, we've put together a sensational recipe for you that can easily be executed in the comfort of your kitchen. (Also Read: Smoothie Recipes)

Musk Melon Shake
Ingredients
1 cup chopped musk melon
1 cup milk
1/4 cup cream (optional)
1/2 tsp vanilla essence
1/2 cup crushed ice
Scoop of vanilla ice cream
(Also Read:
Best Milkshake Recipes
)

Method
Put all ingredients, except ice-cream in a blender jar and blend smooth.
Transfer into a glass top with ice-cream and serve.

(Also Read: Benefits of Summer Melon Seeds)Give your regular shakes an overhaul
1. Ice cream should have the perfect texture; neither runny nor too stiff.
2. You can also try frozen yogurt.
3. You can also add your favourite cookies to give that extra crunch and volume.
4. We love putting a slice of a decadent, sluggish brownie at the bottom of our shakes.
5. You can skip milk altogether and add at least three scoops of ice cream, a couple of chocolate cookies and a dash of your favourite liquor to work up an all grown-up summer shake.
6. Keep away from ice as it will water down the beverage.
Dunk. Blend. Slurp!