Summers are here! And if there is one thing we can be thankful for in this
scorching weather
, it would have to be all the delicious fruits the season brings with it.
Mangoes
, berries, pineapples, litchis,
melons
and watermelons find their way into our fruit baskets and indulging in them is an absolute delight. A variety of Melons are seen at this time of the year, being sold by fruit vendors across the country at local vegetable markets. According to the book,
Healing Foods
by DK Publishing House, melons are members of the gourd family (which includes cucumber and squash). Melons derive their rich colour from beta carotin, which is good for eye health and bone health. They are also infused with Vitamin C and assorted anti-oxidants, which are immensely beneficial for immune support. They are also loaded with potassium, which is incremental in normalising
blood pressure
.Summer melons, be it
musk melon
,
watermelon
or honey dew melon, are packed with a dozen health benefits. But while relishing on the juicy flesh, have you been discarding the seeds laden with nutrition and health benefits? According to
Healing Foods
, it strongly recommends loading up on these miniature nutritional bombs you have ignored all your life. It notes, "Eat the seeds: The dried seeds contain unsaturated fats and fibers, makes nutritious addition to savoury dishes".Macrobiotic Nutritionist and Health Practitioner, Shilpa Arora says, "Everything begins with the seeds. These are living foods that give each cell in our body a renewed energy. All seeds are loaded with enzymes that aid
digestion
and absorption. In fact they have more enzymes than the actual fruit in the concentrated form."She goes on to say, "Summer melon seeds are great source of energy like magnesium, which is vital for a healthy heart. It is great for
diabetics
as it is loaded with essential amino acids like lysine and tryptophan. Melon seeds also provide a wonderful cure for
insomnia
because tryptophan induces relaxation and sleep."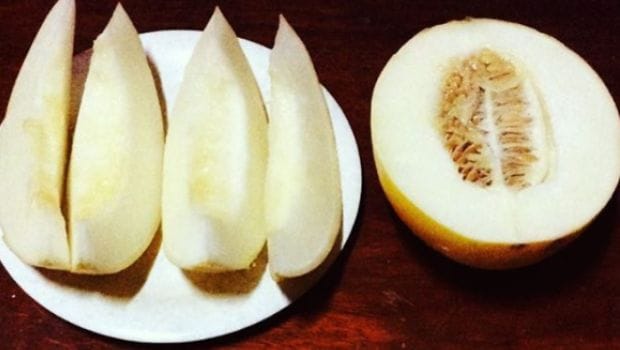 Here are the summer melon seeds and their health benefits:
1.Watermelon
Apart from the numerous antioxidants and
vitamins
(A, C and E) and amino acids, watermelons are a rich source of plant protein lycopene, which helps lower the risk of cardiovascular diseases. Citrulline – an important amino acid in the rind and flesh of watermelon, can stimulate the production of nitric oxide, which can help lower blood pressure thereby stalling the risk of
heart disease
. Watermelon can also boost immune function. Dr. Anju Sood, a
Bangalore
-based nutritionist, says, "Watermelon seeds are rich in lysine, which can work wonders for diabetics." The seeds are low in calories (one ounce of watermelon seeds contains 158 calories), rich in magnesium, iron and folate, which is an extremely important nutrient for expecting mothers. Folate deficiency has been associated with certain neural birth defects.Also Read:
Flavourful Seeds: The Secret Ingredient in Ancient Indian Kitchens​
How to Have Them?
Roast your low in calories and dense in nutrients watermelon seeds for a crunchy-munchy each time you feel like snacking. If you want, you can add a little olive oil and salt, lime juice and
chili powder
or cayenne pepper. Seed chat anyone? You can also have them with your
salads
or smoothies.
2. Cantaloupe or Musk Melon
It is considered as the most nutrient dense melon. A single serving can cater around half our daily vitamin C and A needs. Cantaloupes are also rich in lutein and zeaxanthin, which boost
eyesight
. The pulpy fruit provides a
hydrating effect
in this energy sucking weather.According to Dr. Anju Sood, the seeds can act as decent
vegetarian
source of proteins. However, since the amount of seed intake is less, say compared to meat, the protein content that actually goes inside the body is also minimal. She goes on to say, "Like the
fruit
, the seeds are also infused with Vitamin A, C,and E. The seeds are also rich in magnesium and phosphorous, and high on fiber, which is amazing for diabetics and those looking to lose weight. Muskmelon seeds also act as a good deworming agent in the intestinal tract, and flushes all the pests and
worms
.Also Read:
How to Make a Refreshing Melon Shake + Tips to Give Your Regular Shakes An Overhaul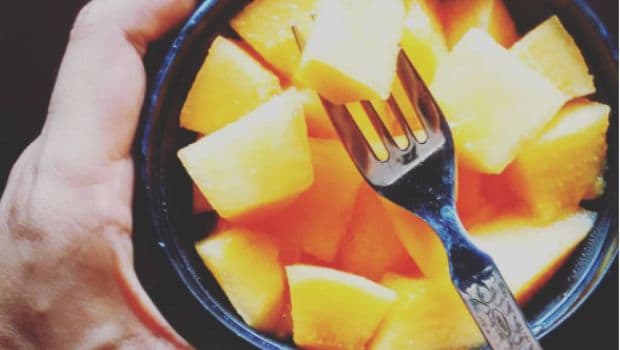 How to Have Them?
You can eat muskmelon seeds raw or add them to your salads as well as fruit servings. Dry roast them in the oven or on the gas and
binge
. You can also add these seeds in your
soups
, stews and gravies. These will keep your hunger pangs away by keeping you full for a longer time.
3. Honey Dew Melon
Going by the bright yellow colour of the fruit, it is not tough to deduce the how rich the fruit is in its beta-carotine content. Honey dew melon has the highest sugar content of any melon, also contains vitamin C, folate and
calcium
. Also called the temptation melons. Honeydew melons are of two kinds – one with a green flesh, and the other has an
orange
flesh.Its seeds like other melons are rich in antioxidants, and vitamin C, A and E, and are loaded with fibre, to take care of all your
tummy problems
.
How to Have Them?
Just as the other melon
seeds
. Enjoy them roasted as a snack, raw or as toppings with your salads.
So stop throwing the seeds away and munch on them this summer for an increased portion of
nutrition
and health.
About Sushmita SenguptaSharing a strong penchant for food, Sushmita loves all things good, cheesy and greasy. Her other favourite pastime activities other than discussing food includes, reading, watching movies and binge-watching TV shows.