Tamil Nadu to feed kids nutritious nuggets
IANS , Chennai | Updated: September 23, 2013 14:17 IST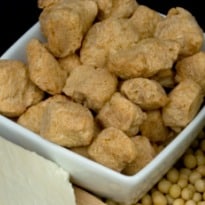 The Tamil Nadu government has decided to offer nutritional supplementation to malnourished children in schools, in addition to the mid-day meal programme, to improve their body mass index, an official said Saturday.

The scheme, to be introduced soon in Perambalur district, around 275 km from the state capital, will cover nearly 26,000 government school students in grades one to 10 with poor body mass index. The children will be fed balls made of groundnut, sesame seeds, multi-grain powder, ragi, green gram, black gram, Bengal gram or cereals, and cookies.

Each of these supplements will have a minimum of 250 calories.

"We did a pilot programme last year and found it to be successful, with the students improving their body mass index. Hence we have decided to extend the scheme to around 26,000 students in the district," District Collector Darez Ahamed of Perambalur told IANS over phone.

Ahamed said that children in the school-going age need physical and mental growth crucial for proper health and development. Protein, calorie and micro-nutrient malnutrition at this age could have severe, irreversible, long-term impact.

Malnourished children have reduced mental capacity, and even their motor functions are impeded; their sensory and cognitive skills may be impaired, the official said. Their chances of dropping out of school are higher, as they experience greater fatigue.

A malnourished girl could grow into an under-weight or anaemic expectant mother, thus passing on her disadvantage to her children.
"Hence we will provide additional nutrition of 500 calories to school children with a body mass index of less than three percentile, as per the World Health Organisation classification," Ahamed said.

He said that this measure, coupled with deworming tablets, and encouraging the practice of walking not barefoot but with chappals, and also hand-washing, are expected to improve children's overall health.

Perambalur district is the smallest and poorest of Tamil Nadu's districts. The nutrition in the noon meal scheme is not sufficient to bridge the growth parameter gap for severely malnourished children here, even though the government already provides eggs and bananas as part of the noon meal.