Tamil cuisine is quite incredible and it's not all dosas and sambars. The versatility of their food reflects a meeting of cultures. Be it Kongunadu or Arcot, Chettiars or the Iyengar Community - food assumes different characteristics across borders. Yet there's one thing that binds all, every dish demands your attention when you sit down to savour. I remember my time in Chennai, when my aunt cooked us a traditional spread. The aroma coming from the kitchen was magical. From tangy tamarind to fresh turmeric to pungent pods of chillies and curry leaves crackling in coconut oil, a symphony of tastes played out on the palate. The Classic Anglo-Indian soup, Mulligatawny, was rich with spices and meat. Mulligatawny literally means 'pepper water'. It was so satisfying and delicious that you could get addicted. The Chicken 65 was red, hot and crispy. Total fire-cracker, this one. A strong dose of Filter Kaapi, that followed, was all that was needed to soothe my tongue.



The food from down South is very different from North India - much lighter and dominated by spices, seafood and vegetables. Rice is a staple and a type of short-grained, fluffy variety called Ponni is used most often.Few cuisines use rice and lentils with such creativity as them. Turmeric and tamarind find their presence in many dishes. Coastal areas are where seafood is king, you'll find everything from King fish and Ravi fish to squids, mud crabs and prawns - the ones from Bay of Bengal tend to be bigger in size and juicier.
Origins of Tamil Cuisine

Tamil cuisine in its authentic form is that of the Iyengars or Tamil Brahmins which remains true to its roots. It originated from the ritual of Annadana, a custom of serving food to God and then distributing it to the people in Tamil temples. The meal is pure vegetarian fare served on banana leaves and is called Ilai Sappadu. 'Sappadu' means a full course meal that accommodates all the six tastes - sweet, sour, bitter, salty, pungent and astringent. It consists of a never-ending array of dishes such as Poriyal, Rice, Varuval, Pachadi, Idli, Payasam, Sambar, Thokku, Vadai, Rice, Kuzambu amongst others.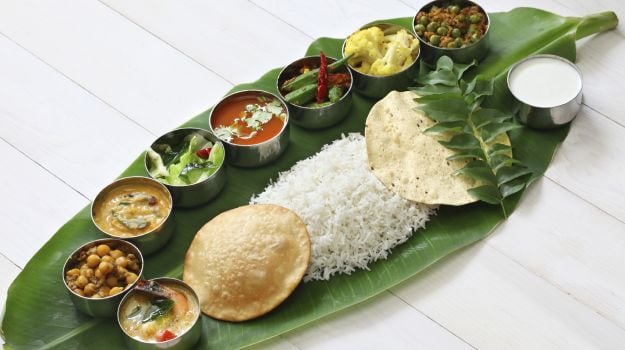 Tamil cuisine in its authentic form is that of the Iyengars or Tamil Brahmins which remains true to its roots.
"The Sambar from Tamil Nadu varies from other Southern regions. It's tangy and thicker with more of lentils and local vegetables like drumsticks, brinjal, white and red pumpkins and doodhi. It has a distinct flavour and aroma that comes from adding asafoetida or heeng. In Kerala, they use coconut. The one from Karnataka has a subtle sweetness and in Andhra it is on the spicier side," shares Chef Naren Thimmiaiah from Karavalli in Bangalore. The dosas are crisp and paper-thin with a glistening golden hue.

What's Indian food without the heat? The Chettinad cuisine from Tamil Nadu is famous for its use of spices. "Back in the day, Chettiars were a community of spice merchants. They travelled all around world and got home exotic varieties. They use certain spices like Marathi Moggu which has a flavour similar to that of mustard and pepper and Kalpasi flowers that you may not find in other parts of the country. Black peppercorn and dry ginger are used to lend a hot character, chillies were introduced to India much later," remarks Chef Manu Nair from BonSouth in Bangalore.

Tamil cuisine is also heavily influenced by its various rulers and foreign inspirations. Angaya Podi is a beautiful blend of spices and herbs including dry ginger, pepper, cumin seeds, toor dal, Bengal gram, Black gram, dried manathakkali keerai, dried need leaves, coriander leaves and mustard seeds. It was created in the royal kitchens of Pandayas and Cholas. Usually eaten with hot rice and ghee, it serves as digestive aid. The use of sesame oil in most Tamil dishes is also believed to be a culinary contribution of the Sangam period. Similarly, the region around Coimbatore is popular for its bakery goods borrowing from the French cuisine. The flaky puff pastry is an absolute delight. Together with neighboring cities of Salem, Tirupur, Erode and Palani it forms the Kongunadu cuisine. It derives its unique flavours from the use of dry coconut, roasted turmeric and milk in curries.



Lastly, the food from the Arcot which is a Muslim-dominated area stands apart from the others. It boasts of rustic flavours while Tamil cuisine is generally believed to be more refined. This region is known for its meaty preparations like the Arcot Mutton Chops and Arcot Biryani. The Acrot Biryani is distinguished by the use of Seeraga Samba rice which is more like Arborio rice used in risottos and its cooking technique. Unlike Hyderabadi biryanis, the meat and rice is prepared separately and then placed in a vessel over coal to cook further on dum.

Here are 13 best Tamil Recipes To Prepare At Home:
A Kozhambu recipe to rule them all. Kozhambu is a gravy preparation with a base of tamarind, toor dal and urad dal. This one is a fish curry is made with whole of chillies and tamarind that makes it hot and sour in one bite.
This one is a fish curry is made with whole of chillies and tamarind.
This could be a light and lovely breakfast recipe. With cumin seeds, pepper and asafetida, it smells divine.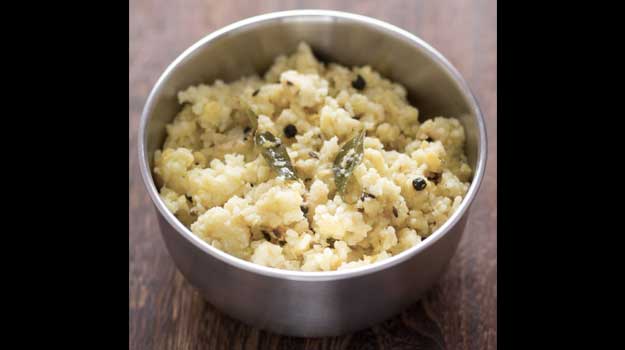 Kick-start your morning with this healthy breakfast.
Baby potatoes are roasted and cooked in a freshly grounded masala, this recipe comes straight from the homeland.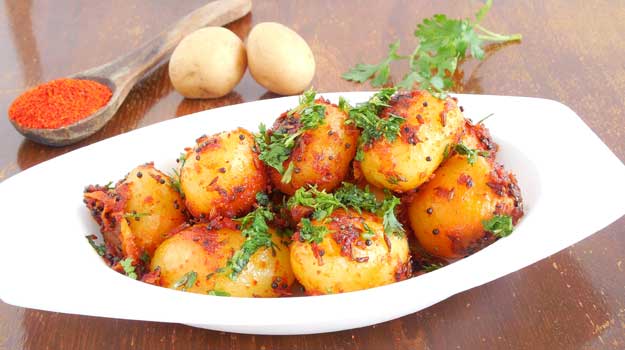 A perfect side dish for your afternoon get together.
Learn from an expert how to make restaurant-style chicken 65 at home.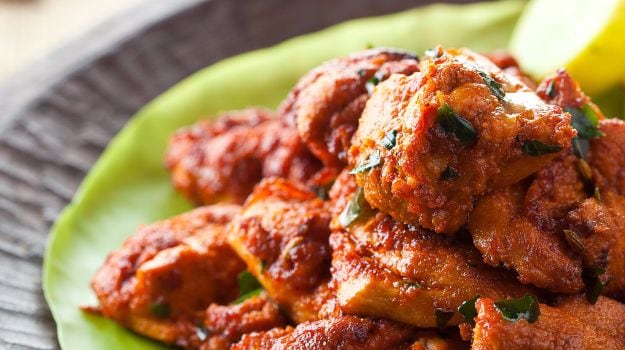 Chicken 65 is the star of your parties, be it your lively get together with friends or a cocktail party.
Chicken Chettinad a mouth-watering dish worthy of learning how to make it perfectly. Chef Nair tells me that the traditional recipe uses a mix of 28 spices!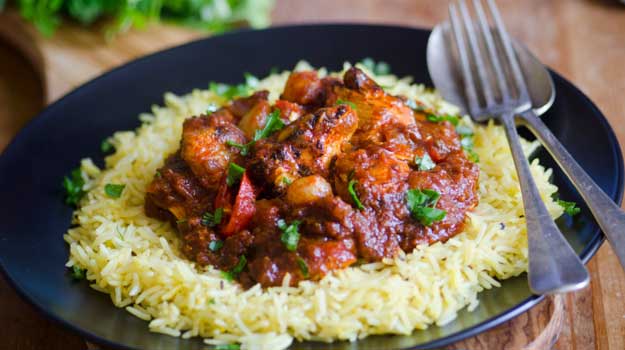 Pair your Chicken Chettinad with cool buttermilk.
In the traditional recipe, the sambar powder is made with roasted and freshly grounded spices. It is a regular in most Iyer households.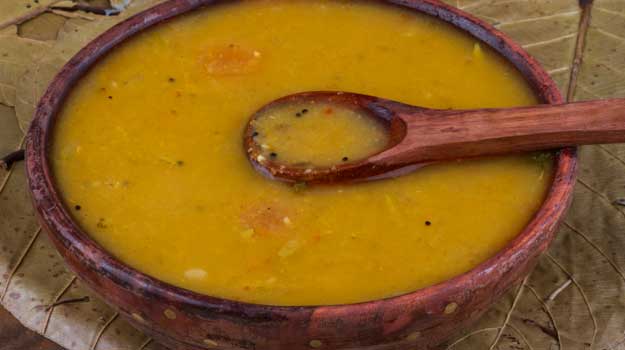 All south Indian dishes like idli, dosa, uttapam and medhu vada are incomplete without hot piping sambar.
A simple vegetarian side with stir-fried cabbage, mustard seeds, some roasted lentils and fresh coconut.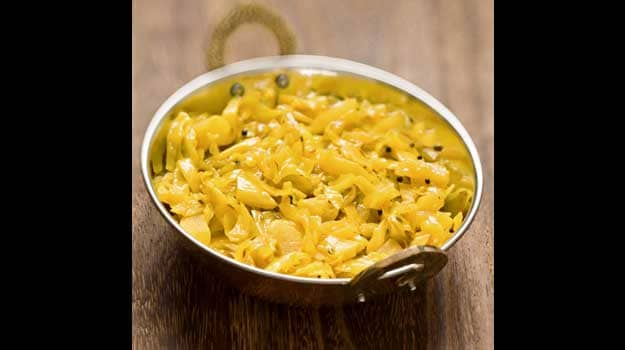 An interesting side dish for you lavish lunch or dinner meals.
Apples, carrots, potatoes and red lentils simmered with coconut milk, tamarind pulp and black peppercorns. Perfect for a cold day.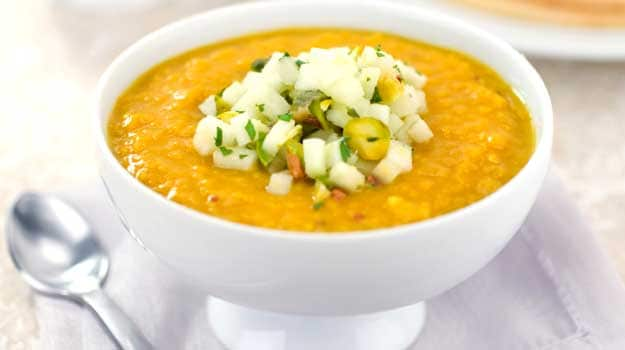 This healthy soup will appetise your hunger even more.
Serve this crisp delight as a meal with sambhar or a quick snack with coconut chutney.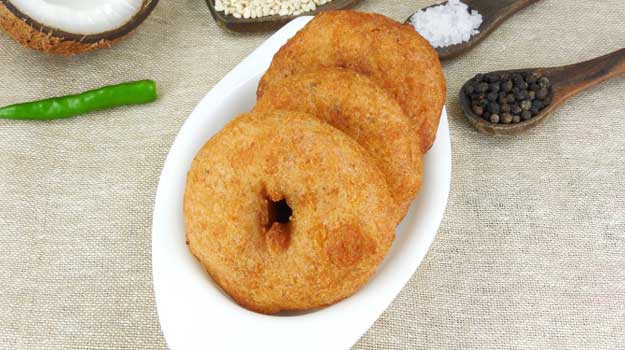 Pair medhu vada with hot piping sambar. Nothing can beat the ultimate combination of sambar and medhu vada!
A traditional Tamil Sappadu would be incomplete without the sweet, sweet Payasam. It is a Kheer-like dessert and this one is made with rice, coconut and jaggery. Another stunner from the Iyer community.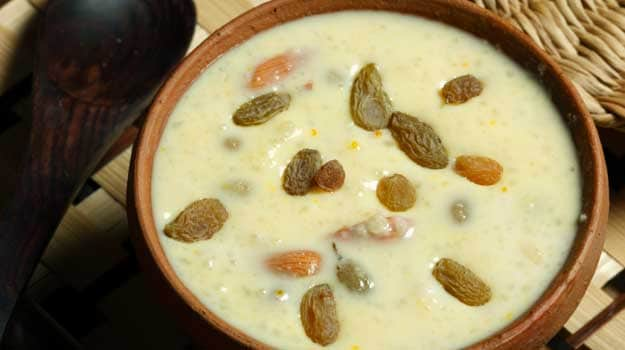 Conclude your meal with this healthy yet delicious dessert.
Mildly spiced idlis made with rava, rice and a stuffing of fresh vegetables. Quick, easy and delightful!
Try this version of idlis and then thank us later!
Palkova or paal kova is Tamil for milk khoa, a sweet that doesn't have its origins in the state.
A delicious curry with the tangy combination of mango and tamarind and the perfect punch of spice.