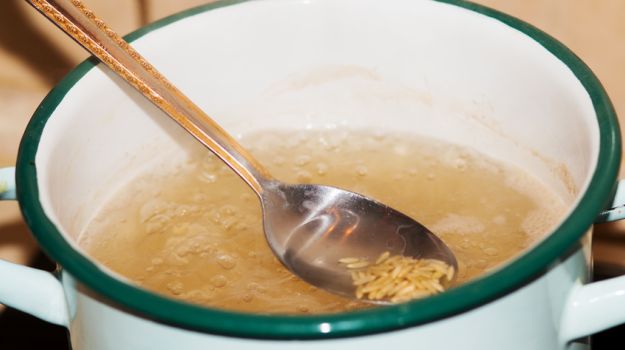 3. Cook It Like Pasta
There is another interesting way though - cooking the brown rice the way you would cook
pasta
. I read about this on Epicurious, but I have never yet tried it. You take your one cup of rice and rinse it under running water. Meanwhile, throw twelve
(yes, twelve)
cups of water into a large pot and bring to the boil. Throw in the rinsed rice and let it
boil
, uncovered, for 30 minutes. Then discard the water, letting the rice drain through a strainer for 10 minutes or so. Then, and this is the crucial final step, put the rice back into the hot pot that you used for cooking it, cover with a lid and allow it to rest for 10 minutes, cooking very gently in its own heat. This allows the rice to become fluffier and less dense. Once this is done, season the rice with
salt
and you are done!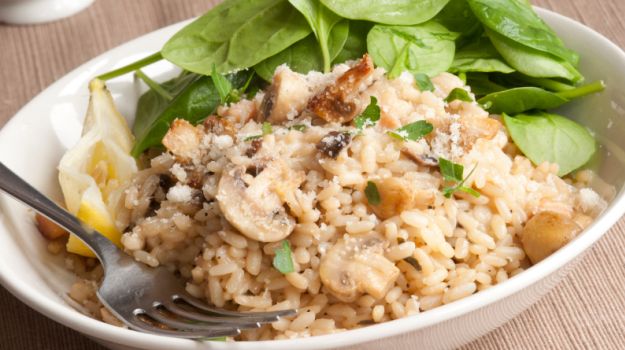 How to Eat Brown Rice
Of course you can use brown rice as a substitute for white rice, but sometimes they even surpass the original. I am here to tell you that it can make a superb substitution for
dosas
(the brown rice
dosas
that are sometimes made at home are crisp and as glorious as regular
dosas
). They are a treat unto themselves. The brown rice
idli
i tried was less successful, but no doubt it can be done. A light green pea
pulao
made with brown rice and served with a cucumber
raita
is a light,
healthful lunch
for me on busy days. And once I made a superlative brown rice pudding with
coconut
and
almonds
and raisins, laced with a bite of cinnamon. It was the perfect end to a heavy meal. For more brown rice recipes, click on
7 Best Brown Rice Recipe
.
How to Store Brown Rice