Brown rice
is often considered the unattractive, less delicious sibling of its preening, pluming sister -
white rice
. People complain that it is too heavy, too chewy, it doesn't taste good with
dal
, it takes too much time to cook, it does not have that delectable
rice aroma
, and so on. A veritable litany of complaints has been built up against it and it has been relegated to that back-burner of the kitchen - the health section. People substitute brown rice for white rice and then grumble heartily and virtuously about the sacrifice they are making for the sake of their burgeoning waistlines.
Health Benefits of Brown Rice
It cannot be denied that
brown rice
is vastly healthier than white rice. The very cause of all our gastronomic woes, its fibrous husk that makes it tougher to cook and eat, is the very thing that makes it healthy. Brown rice goes through fewer processes of production than white, processes that strip the bran and quite a lot of the germ layer, which takes with it all the fiber and vitamins in the grain. Whereas the way brown rice is produced is far easier; only the inedible outermost hull is stripped. So brown rice becomes an excellent colon cleanser and is better for people suffering from diabetes too, as it has a low glycemic index when compared to white rice.
Still, when something is slotted as '
healthy
', it is doomed to be thrust into the 'tasteless' pile, which is a shame, because brown rice has a really lovely, nutty richness to it. Perhaps the way to look at brown rice is not as an alternative to something better, but as a delicious ingredient on its own. But whichever way you look at it, there's certainly something about brown rice. Nowadays, you are spoilt for choice, you get brown rice noodles, brown rice pasta and brown rice
atta
as well.
We know brown rice tends to go rancid really fast. Luckily, it is pretty easy to stop that from happening - make sure your brown rice is stored either in its original packaging or in an airtight container. The more it interacts with oxygen, the quicker it will get rancid. Many people say that it should be stored in the freezer, but I have always kept mine in the fridge and it has lasted for eight months or so. Essentially, you need someplace that is dark and cool. My tip though, is to buy smaller quantities and consume the rice quickly, so massive jars of rice do not clog up your fridge or freezer.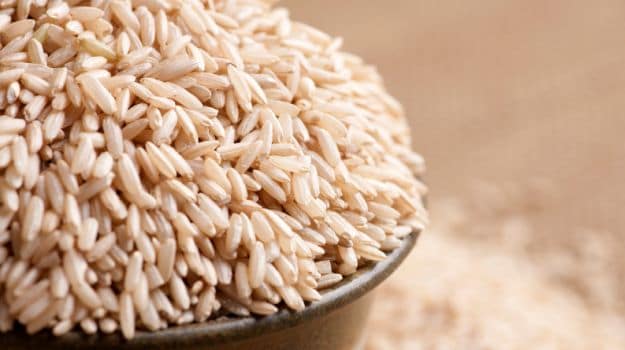 About the author:
Meher Mirza is an independent writer and editor, with a focus on food and travel. Formerly with BBC Good Food India, she loves anime, animals and artsy things but also comics, technology and death metal.Disclaimer:
The opinions expressed within this article are the personal opinions of the author. NDTV is not responsible for the accuracy, completeness, suitability, or validity of any information on this article. All information is provided on an as-is basis. The information, facts or opinions appearing in the article do not reflect the views of NDTV and NDTV does not assume any responsibility or liability for the same.