The Next Agenda: FSSAI to Regulate Fat, Sugar and Salt Content in Indian Food Products
NDTV Food | Updated: June 24, 2015 11:23 IST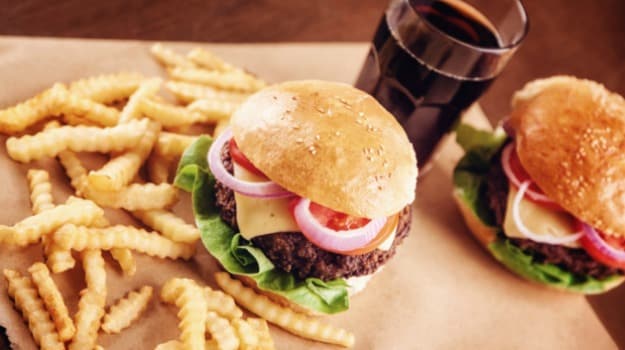 Food products have come under the scanner of the Food Safety Standards Authority of India (FSSAI), ever since the Maggi noodles controversy took the country by storm. This resulted in the two-minute noodles being banned from the markets and similar products such as noodles, pasta and macaroni from various brands being sent for testing. It was found that the Knorr's Chinese noodles were not even in the approved list of FSSAI.

(Hindustan Unilever's Knorr Chinese Noodles Not On FSSAI's List of Approved Products)

Ever since then, each day we hear some new food product coming under the scrutiny of the either the FSSAI or the FDA and most of these are brands have been trusted by customers for years. Just after the Maggi controversy, we got the news that Haldiram's products don't make it past US FDA import standards. Very recently detergent was found in one of Mother Dairy's milk packets, though the company has denied these reports and said that these accusations were false. But all these controversies that are arising have put the quality control authorities as well as the consumers on high alert.

(Starbucks Still Selling Products that Were Rejected by FSSAI)

Recently, the FSSAI has asked the commissioners to increase their vigilance on tests relating milk, water and edible oils. An official said, "State food departments have been asked to be more vigilant and to increase surveillance activities, especially on milk, water and edible oil. Serious violations of labeling requirements have been observed." With the recent findings of FSSAI, this order doesn't come as a surprise.
(FSSAI Notifies 82 Labs for Testing Food Samples)

The FSSAI has issued another order, which is going to review and regulate the salt, sugar and fat content in Junk Food. The order, dated 12 June 2015, states, "The adverse effects caused by Food, which is High in Fat, Sugar and Salt (HFSS), also commonly referred to as 'Junk Food', on the health of consumers has been a matter of serious concern." And with this concern the High Court of Delhi has directed FSSAI to form guidelines that will review the salt, sugar and fat content of junk foods. Along with that a committee has been established which will look into this matter deeply. As the order mentions, the committee has to advise the FSSAI on the following:

1. The health risk associated with high intake of fat, sugar and salt.

2. Current dietary intake of fat, sugar and salt in Indian population

3. Current levels of fat, sugar and salt in Indian food products in the market

Potential health risks to vulnerable groups from consumption of high levels of fat, sugar and salt in Indian food products

(Health Ministry and FSSAI to Streamline Process for Approval of Food Products)

The committee is also supposed to provide recommendations to the FSSAI on the following:

1. Healthy dietary intake of fat, sugar and salt.

2. Regulatory limits for fat, sugar and salt in food for manufacturing, processing, import, and/or marketing.

3. Labeling requirements for packaged food

4. Prescription of regulations for display of fat, sugar and salt in food products sold/ served in eating joints / catering facilities

Food quality is something we cannot ignore these days. Vigilance is required from these central bodies as well as by customers, especially when it comes to packaged foods. It is vital that we, as consumers, become aware of what the labels say and mean. Once this kind of awareness amongst consumers arises, tampering with food quality will become increasingly difficult.

(Milk Samples in India Fail to Conform to Standards)